Content posted in April 2019
Why 9-1-1 Needs Fiber

Fiber Broadband Association
4/30/2019
10 comments

Emergency services are too critical to rely on any infrastructure other than fiber, especially in rural areas where mobile and satellite services can cut out, argues Lisa Youngers, Fiber Broadband Association President, in this month's exclusive column.
Cox Plays the Low-Latency Game

Jeff Baumgartner
4/26/2019
12 comments

Cable operator claims that test of premium 'Cox Elite Gamer' service doesn't prioritize packets, steers clear of net neutrality concerns.
Vodafone: Use Quality Attenuation to Escape Gig Speed Trap

Alison Diana
4/26/2019
7 comments

A Broadband Forum initiative, led by Vodafone and Predictable Network Solutions, encourages operators to use quality attenuation to cut capex, increase performance and step away from the gigabit-broadband race to the bottom, says Vodafone's Gavin Young.
USDA Opens Up Rural Broadband Funding

Alison Diana
4/25/2019
15 comments

US Department of Agriculture began accepting online applications from service providers, municipalities and utilities for at least $600M in funding via its new ReConnect Rural Broadband Pilot Program.
Those Who Have the Least Pay the Most for Broadband: Report

Alison Diana
4/2/2019
26 comments

In a new report and searchable database, Broadband Now discovered fiber is the is the least expensive technology powering subscribers' connections. But the poorest, most rural residents pay the most for connectivity, regardless of underlying infrastructure.
Additions of 357,000 FTTP subs offset DSL and IP 'non-fiber' losses in the period.
SpaceX's Starlink and SES are two key partners for Azure Space, a new, globally focused, integrated cloud platform that taps into both satellite and ground-based connections.
Meanwhile, Starlink, Hughes and Viasat, along with a batch of cable operators, have come through as qualified bidders for the RDOF sweepstakes.
Cisco's John Chapman analyzes the options available to cable operators as they consider how to proceed with DOCSIS 3.1 today and, later, with DOCSIS 4.0.
Updated pricing on unbundled AT&T Fiber service also bakes in unlimited data and enters the picture after top exec proclaims there's an 'easy path' for AT&T to consider expanding its fiber footprint.
All resources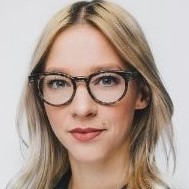 As the Senior Digital Experience Strategist at Canadian operator Rogers Communications, Lindsey Omelon build on her years of marketing experience to approach her strategy with a hybrid ...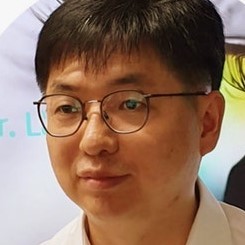 There's certainly no shortage of hype around the use of AI in the telecoms sector, but fewer instances of real-world deployments. South Korean national operator KT is one of those ...



Do a Google search of 'artificial intelligence broadband' and you'll get more than 9 million results in less than a second: The sheer volume of content out there shouldn't surprise anyone ...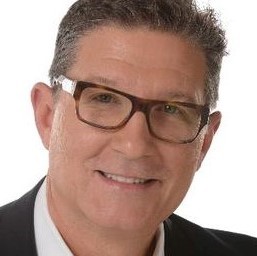 Comcast, like any other major communications service provider, is undergoing significant changes in the way it grows its business, how it runs its business and the technologies it uses to ...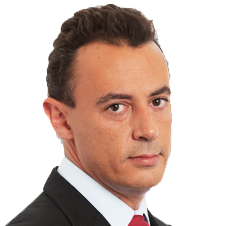 Five years ago, NOS board member Manuel Ramalho Eanes banked big on smart homes and smart cities.

All Broadband World Forum Perspectives
Tuesday, November 3, 2020
12:00 p.m. New York/ 5:00 p.m. London
Subscribers want two things: reliable Wi-Fi and continuous coverage for all of their connected devices. To get this, many customers will purchase third-party Wi-Fi routers and gateways from their local consumer electronics retailer. And while these may work, the data shows that most subscribers usually call their service providers when they experience service or security issues with these third-party systems.
It doesn't have to be this way. By offering a managed Wi-Fi solution, service providers can avoid the pain of trying to resolve issues caused by these consumer-grade routers and offer a solution that delivers their subscribers the ultimate Wi-Fi experience – while also generating new streams of revenue.
Join us for this webinar to understand:
What is managed Wi-Fi and why you should consider using it
How the Wi-Fi 6 standard impacts managed Wi-Fi
How subscribers can benefit from managed Wi-Fi
---