Content tagged with UBB Virtualization posted in June 2018
NTT's PON Demo Cuts 5G & FTTH Latency

Alison Diana
6/25/2018
4 comments

At Broadband Forum's second-quarter meeting, NTT demonstrated how Dynamic Broadband Allocation (DBA) software could optimize a future OLT and significantly reduce latency for 5G and FTTH.
ADTRAN Leads ONF's Future Open Network Plan

Alison Diana
6/19/2018
1 comment

ADTRAN is now an Open Networking Foundation supply chain partner and strategic advisory board member, placing the vendor at the forefront of ONF's development of a new reference design process for future networks.
Radio: ADTRAN Exec on Tooling Up for MDUs

Alison Diana
6/12/2018
3 comments

Join us on Tuesday, June 19, at 11:00 a.m. EDT, when Kurt Raaflaub, head of Strategic Solutions Marketing at ADTRAN, discusses how operators can use an array of tools to woo and win lucrative multi-dwelling unit contracts — a growing market around the world.
Open Source Is Reshaping SDOs

Carol Wilson
6/12/2018
1 comment

ONAP's Beijing release is proof positive that standards development organizations are moving at the pace and in the manner of open source.
BT CEO Gavin Patterson Let Go by Board

Alison Diana
6/8/2018
13 comments

The board will replace current CEO Gavin Patterson this year, seeking a change of leadership to deliver BT's new strategy that shapes BT as a customer-centric, agile and lean provider of global managed services.
BT & Cisco SD-WAN: An Enterprise's Best Friends?

Alison Diana
6/7/2018
2 comments

British telco giant unveils BT Connect Cisco SD-WAN, a global managed services offering targeted at enterprises, that aligns with BT's goals to deliver more revenue-rich solutions that integrate SDN, virtualization and other BT capabilities.
Multi-Use Satellite RFP on Near Horizon for SES Networks

Alison Diana
6/5/2018
9 comments

SES Networks is on a journey to launch a satellite that can be used for multiple communications needs, the service provider disclosed during a press event at Exploration Tower in Cape Canaveral, Fla., near SpaceX's launch pad and barge (pictured).
STC, Comcast and NTT Communications are among the operators interested in using Cisco's Silicon One, part of the vendor's newly unveiled unified single silicon architecture for routers that is designed to slash testing costs and time.
New connected devices from generous relatives, plus endless hours of streaming choices, will cause holiday revelers to use up to 330 gigabytes per subscriber this holiday season, OpenVault predicts.
European cable operator partners with SAM Seamless Network to provide residential customers with software-based cybersecurity solution for all connected devices.
Many Tier 1 MSOs have yet to choose between EPON and GPON, and their natural ties to IEEE standard-based technologies plus EPON's accelerated future timeline, could make this an attractive standard for large cable ops, ADTRAN engineering exec Jess Beihoffer tells BBWN.
The federal watchdog agency recommends the FCC consider eliminating the old cost-accounting program since it's more prone to fraud than the alternative reimbursement method among small, rural providers that receive about $2.5 billion annually to deploy broadband.
All resources
Thursday, October 17, 2019
12 p.m. New York/ 5:00 p.m. London
The ongoing debate around GPON vs EPON can get as heated as discussions around politics and religion, but both technologies offer some advantages over the other depending on the needs your network is servicing.
In this webinar, we will focus on the facts around the GPON vs EPON debate and how that technological decision is almost always made based on factors outside the technology itself.
Key topics include:
GPON vs EPON Technologies Overview
GPON vs EPON Rates & Reach
ITU vs IEEE – Where's the difference?
Future Growth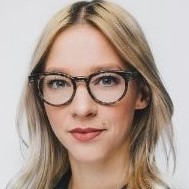 As the Senior Digital Experience Strategist at Canadian operator Rogers Communications, Lindsey Omelon build on her years of marketing experience to approach her strategy with a hybrid ...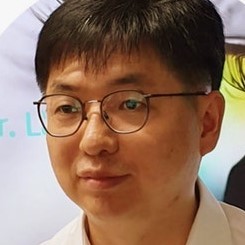 There's certainly no shortage of hype around the use of AI in the telecoms sector, but fewer instances of real-world deployments. South Korean national operator KT is one of those ...