Content posted in January 2018
Who Holds the Smart Home Control?

Flash Poll
1/4/2018
5 comments

The battle over the smart home is heating up, as cable operators and telcos want to leverage their almost ubiquitous residential footprint into control over Internet of Things devices designed to make households more efficient, convenient and enjoyable. Simultaneously, webscale giants such as Amazon and Google, along with vendors like Apple and Samsung, are upping the ante with increasingly popular hub products. Who will win the battle?
Wireless Broadband Alliance and Next Generation Mobile Alliance teamed up to ensure WiFi 6 and 5G converge in 3GPP specs.
The industry organization's major initiatives will address broadband differentiation based on quality of experience, global test labs for services, 5G, multi-access strategies and more, say CEO Robin Mersh and CMO Geoff Burke in an interview with BBWN.
After NTIA asked for public comments on map improvements in October 2018, the FCC decommissioned the agency's broadband map in early December but did not say whether it will use any of the public's great ideas on its own (largely panned) map.
Mike Zeto, GM of AT&T's Smart Cities division, expects metro areas to adopt platforms to manage multi-departmental IoT solutions once internal processes are aligned and more agencies are involved in smart city applications.
Angus Ward, CEO of Digital Platform Solutions at tech and management consulting firm BearingPoint, shares his thoughts on the opportunities, hurdles and strategies CSPs face in the year ahead.
Wednesday, December 12, 2018
12 p.m. New York / 5 p.m. London
Consumers are buying millions of IoT devices, from smart thermostats and security systems to intelligent entertainment setups and furniture. Yet many of these devices remain isolated because home users are uncomfortable connecting them to each other – or even their WiFi. After all, their WiFi network was probably designed only to handle a few laptops, a gaming system and a couple of smartphones. Now, demand on the network is surging and even though you're delivering 100 Mbps to 1 Gbps, that doesn't necessarily mean the broadband power is in the right place or reaches every corner of a home.
Even if WiFi coverage is sufficient, typing is not on trend. Voice is far more natural, easier and faster. Using a TV keyboard is archaic when more and more households have access to cloud-based voice services, like Amazon Alexa. This webinar will explore how service providers can create a comfortable, truly smart home for consumers – simultaneously driving up margin and loyalty.
All resources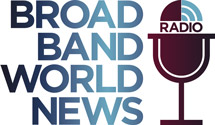 Tune in to Broadband World News Radio on Thursday, November 1 at 8 a.m. PT, 11 a.m. ET, 3 p.m. UK as Ronan Kelly, CTO, EMEA & APAC Regions at ADTRAN, explores the five pillars of network integrity -- a topic he discussed during his recent Broadband World Forum keynote. Register now!
BT's Formula for F1 Success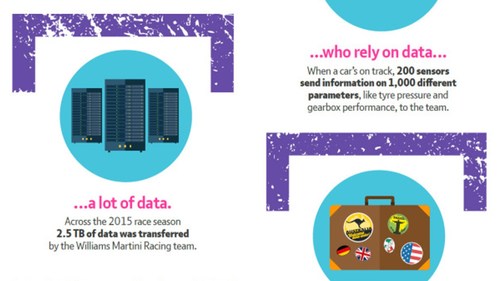 Infographics archive