Jeff Finkelstein, executive director of Advanced Technology at Cox Communications, is BBWN Radio's guest on May 24 at 1PM ET/10AM PT/6PM BST. During the show, he'll discuss network innovation, digital transformation and defining DOCSIS' future.
With its acquisition of Netia, Polish pay-TV provider Cyfrowy Polsat gains access to 1 million customers and miles of fiber for its DOCSIS and FTTH deployment plans.
In keeping with the nation's ambitious Digital India project that seeks to reduce the digital divide and increase the digital economy, Nokia and non-profit service provider partner Digital Empowerment Foundation will create 500 smart villages across the nation.
US companies lose $75 billion annually to poor customer experience — and operators are using technologies to decrease the amount they're responsible for.
BT, which has come under fire for its subscriber experience record, today unveiled a new consumer division and plan to converge residential broadband, mobile and WiFi networks.
Wednesday, May 16, 2018
11:00 a.m. New York / 4:00 p.m. London
We will explore several fiber network environments, common vulnerabilities, and the business impact of failures. Fiber networks are typically a combination of owned and leased fiber. Learn how to reduce MTTR by up to 60% when an event occurs and how to detect degradation before it generates a service impact. Fiber monitoring of leased fiber helps ensure that the responsible party is dispatched for repair and SLAs can be managed. We will discuss both in service and out of service monitoring. Learn about the opportunities to improve business results in the following environments:
Hyperscale datacenters- the business need for near 100% uptime
5G small cell combined with leased fiber - ensuring the SLA for leased fiber
Long haul and Metro dark and lit fiber monitoring - reducing MTTR and preventing damage
FTTX construction and service activation in the access or MSO network - accelerating time to revenue
Security- preventing fiber tapping and data theft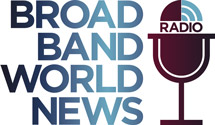 Join us when Jeff Finkelstein, Executive Director of Advanced Technologies at Cox Communications, is BBWN Radio's guest for a wide-ranging conversation about the cable operator's strategic network direction, DOCSIS 3.1, digital transformation and more. Bring your curiosity and questions when our distinguished guest speaks with Broadband World News Editor Alison Diana on May 24 at 1 pm ET; 10 am PT; 6 pm BST.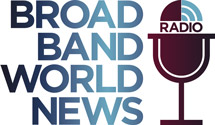 In this edition of BBWN Radio, Matthias Mieves, head of New Business, Sales and Marketing for Connected Home at Deutsche Telekom, will join BBWN Radio Editor Alison Diana to discuss the smart home market, the role of broadband and why service providers should roll out the welcome mat for this profitable market.
All resources
BT's Formula for F1 Success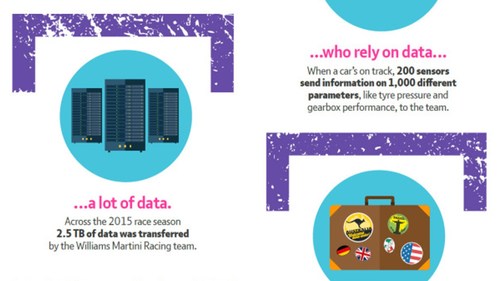 Infographics archive