California Lawmakers Embrace Strong Net Neutrality Rules

Taking matters into their own hands, California legislators are moving forward with plans to enact state net neutrality rules that are tougher and more comprehensive than the federal rules set to expire soon.
In a move that will likely touch off more nasty legal battles, the Democratic-controlled California State Senate passed the net neutrality legislation by a 23-12 margin last week over the fierce opposition of big ISPs like AT&T and Comcast. With strong grassroots support throughout the nation's largest state, the bill now heads to the Democratic-controlled State Assembly and Gov. Jerry Brown (D) for expected approval.
Known as SB 822, the bill is California's response to the move by the Federal Communications Commission (FCC) to eliminate the current federal rules against blocking, throttling and paid prioritization of Internet content by ISPs. Barring the highly unlikely restoration of the national net neutrality rules by Congress and President Trump over the next week or unfavorable court rulings, the federal rules will sunset on June 11. (See Senate Vote Says Net Neutrality Can Stay Around a Little Longer and FCC Nixes Net Neutrality Rules on June 11.)
The California bill would add several online practices to state law definition of "certain unfair methods of competition and unfair or deceptive acts or practices in the provision of goods and services in the state." Under the bill, those unfair methods would now include blocking, throttling and paid prioritization of web content, as well as paid zero-rating plans.
Also, SB 822 would restrict access to the state's Universal Service Fund broadband subsidies to ISPs that abide by the proposed net neutrality rules. Further, the bill would apply the net neutrality concept to network interconnections, just as the FCC did when it passed the Obama-era Open Internet Order in 2015, but which the currently Republican-controlled FCC has reversed.
Predictably, net neutrality supporters hailed the California Senate's passage of the legislation. But, even if the bill becomes law, the matter won't be settled because the FCC is pre-empting states from trying to impose the rules within their boundaries. For more on this story, please turn to our Light Reading sister site. (See California Lawmakers Hug Net Neutrality.)
— Alan Breznick, Cable/Video Practice Leader, Light Reading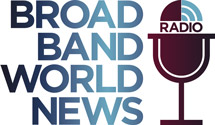 In this insightful Light Reading radio show, Kurt Raaflaub, Head of Strategic Solutions Marketing, will outline the key service provider challenges, deployment considerations, next-gen Gigabit technologies, and service models to win market share in the rapidly growing MDU market.
All resources
Tuesday, May 21, 2019
11:00 a.m. New York / 4:00 p.m London
The MDU market continues to face fierce competition among service providers due to tech-savvy residents (i.e., millennials), demand from building owners and management companies, plus the favorable economics of bulk contracts. However, no MDUs are the same, so service providers must use multiple technologies and inconsistent deployment models, increasing operational complexity and rollout costs.
The MDU market itself is evolving as residents adopt smart-home technologies, generating rising demand for smart apartments with built-in connected thermostats, keyless entryways and doors, and video doorbells. This evolution presents both new challenges and opportunities. In other words, service providers must consider innovative service-delivery strategies to compete and win.
In this Broadband World News and ADTRAN webinar, Kurt Raaflaub, Head of Strategic Solutions Marketing, will highlight emerging MDU broadband Internet trends and challenges. In addition, Kurt will outline the next-generation service creation and delivery platform, built on open standards, that allows service providers to connect millions of underserved MDUs, enables creation of user-driven services, and reduces operational complexity and costs.
Plus, special guest, Alice Lawson, Broadband and Cable Program Manager for the City of Seattle, will discuss Seattle's B4B-Build For Broadband initiative that addresses best practices in planning for MDU telecommunication infrastructure.