States Sue FCC Over Net Neutrality Rollback

Although the FCC has done all it can to kill net neutrality across the US, nearly two dozen states are not giving up the fight quite yet.
In a rare show of massive solidarity, the attorneys general (AGs) from 22 states and the District of Columbia, representing 165 million people, are suing to block the Federal Communications Commission (FCC) 's "Restoring Internet Freedom" order, which eliminated the strict net neutrality rules enacted by the agency during the Obama administration three years ago.
The rollback -- led by former Verizon lawyer and current FCC Chairman Ajit Pai -- takes away the 2015 Title II classification of Internet service as a "common carrier" service. Without that regulatory safeguard in place, cable operators, telecom carriers and other ISPs can now arbitrarily block or slow down content they don't like, as long as they document and disclose what they're doing. (See FCC Nixes Net Neutrality Rules on June 11 and Court Puts FTC Back in Net Neutrality Mix.)
The attorneys general of New York, California, Connecticut, Delaware, Hawaii, Illinois, Iowa, Kentucky, Maine, Maryland, Massachusetts, Minnesota, Mississippi, New Mexico, New Jersey, North Carolina, Oregon, Pennsylvania, Rhode Island, Vermont, Virginia, Washington and the District of Columbia all joined together in the suit, which was filed late Monday.
"For more than fifteen years, the Federal Communications Commission has agreed that an open Internet free from blocking, throttling, or other interference by service providers is critical to ensure that all Americans have access to the advanced telecommunications services that have become essential for daily life," the brief filed by the states' AGs said. "The recent Order represents a dramatic and unjustified departure from this long-standing commitment."
For more on this story, please turn to our parent site, Light Reading. (See States Challenge FCC 'Internet Freedom' Order.)
— Alan Breznick, Cable/Video Practice Leader, Light Reading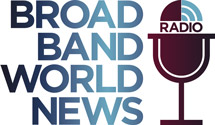 In this insightful Light Reading radio show, Kurt Raaflaub, Head of Strategic Solutions Marketing, will outline the key service provider challenges, deployment considerations, next-gen Gigabit technologies, and service models to win market share in the rapidly growing MDU market.
All resources
Tuesday, May 21, 2019
11:00 a.m. New York / 4:00 p.m London
The MDU market continues to face fierce competition among service providers due to tech-savvy residents (i.e., millennials), demand from building owners and management companies, plus the favorable economics of bulk contracts. However, no MDUs are the same, so service providers must use multiple technologies and inconsistent deployment models, increasing operational complexity and rollout costs.
The MDU market itself is evolving as residents adopt smart-home technologies, generating rising demand for smart apartments with built-in connected thermostats, keyless entryways and doors, and video doorbells. This evolution presents both new challenges and opportunities. In other words, service providers must consider innovative service-delivery strategies to compete and win.
In this Broadband World News and ADTRAN webinar, Kurt Raaflaub, Head of Strategic Solutions Marketing, will highlight emerging MDU broadband Internet trends and challenges. In addition, Kurt will outline the next-generation service creation and delivery platform, built on open standards, that allows service providers to connect millions of underserved MDUs, enables creation of user-driven services, and reduces operational complexity and costs.
Plus, special guest, Alice Lawson, Broadband and Cable Program Manager for the City of Seattle, will discuss Seattle's B4B-Build For Broadband initiative that addresses best practices in planning for MDU telecommunication infrastructure.