Embracing the Broadband Community

LONDON -- Broadband World Forum 2016 -- In these days of increasing digital interaction, it's still important to meet face-to-face -- to 'press the flesh' as jargon-lovers used to say in the 1990s. And that's why I'm at the Broadband World Forum (BBWF) this week, for the 13th time.
Not only is this a chance to find out about the latest strategic developments from leading network operators and their key suppliers, but a chance to chat in-depth about the direction of the communications networking industry with the people at the coalface – people that you may already know and, importantly, those you haven't met before, who can bring new perspectives.
It's that interaction that provides unique value to such events: For instance, I can check out plenty of online information about developments around NG-PON2, but where else can you get strategic deployment insights from multiple Tier 1 operators in the same room? That's what's happening here at a special session organized by the NG-PON2 Forum, where executives from AT&T, Verizon and Vodafone, along with Armenian operator Ucom, are talking about why this next-generation broadband technology is important and relevant right now.
That's just one example of many, as decision-makers from the broadband fraternity figure out what happens next in a sector that, ultimately, will underpin anything and everything will happen in the 5G, IoT and cloud world.
The good news, too, is that this community interaction doesn't end when Broadband World Forum closes its doors in a few days' time – it continues, here, on the UBB2020 site. So join the debate this week, next week and all the way up to BBWF 2017 in Berlin.
— Ray Le Maistre,

, Editor-in-Chief, Light Reading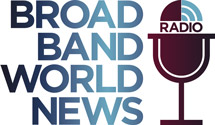 In this insightful Light Reading radio show, Kurt Raaflaub, Head of Strategic Solutions Marketing, will outline the key service provider challenges, deployment considerations, next-gen Gigabit technologies, and service models to win market share in the rapidly growing MDU market.
All resources
Tuesday, May 21, 2019
11:00 a.m. New York / 4:00 p.m London
The MDU market continues to face fierce competition among service providers due to tech-savvy residents (i.e., millennials), demand from building owners and management companies, plus the favorable economics of bulk contracts. However, no MDUs are the same, so service providers must use multiple technologies and inconsistent deployment models, increasing operational complexity and rollout costs.
The MDU market itself is evolving as residents adopt smart-home technologies, generating rising demand for smart apartments with built-in connected thermostats, keyless entryways and doors, and video doorbells. This evolution presents both new challenges and opportunities. In other words, service providers must consider innovative service-delivery strategies to compete and win.
In this Broadband World News and ADTRAN webinar, Kurt Raaflaub, Head of Strategic Solutions Marketing, will highlight emerging MDU broadband Internet trends and challenges. In addition, Kurt will outline the next-generation service creation and delivery platform, built on open standards, that allows service providers to connect millions of underserved MDUs, enables creation of user-driven services, and reduces operational complexity and costs.
Plus, special guest, Alice Lawson, Broadband and Cable Program Manager for the City of Seattle, will discuss Seattle's B4B-Build For Broadband initiative that addresses best practices in planning for MDU telecommunication infrastructure.