It's fair to say that TDC is not an ultra-broadband technology snob. The Danish national operator has proven it is prepared to deploy a range of technologies that best suit its commercial and operational needs, with the proviso that customers are getting the "best connections."
The operator has a mix of fixed broadband technologies deployed across a range of physical media: a limited number of FTTH lines; copper lines, some with VDSL2 capabilities; and cable coax, which it has been upgrading with DOCSIS 3.1. (See TDC Targets Enterprise Market With Its Gigabit Upgrade and TDC Denmark Launches DOCSIS 3.1 With Huawei.)
It plans to use all of these options to achieve its strategic goal of providing 70% of Denmark's 2.8 million households with more than 100Mbit/s connectivity. Of those near 2 million households, TDC is aiming to deliver gigabit connectivity to about 1.4 million households (50% of Danish homes).
As part of its technology mix, TDC is deploying technology based on the ITU VDSL2 35b standard as an upgrade to its existing VDSL2 17a deployment. VDSL2 35b is capable of delivering broadband speeds of up to 200 Mbit/s over distances of 500 meters.
TDC's Chief Operating Officer Peter Trier Schleidt noted in a press release about the deployment, which is being undertaken with technology dubbed "Vplus" from Nokia: "We want to do even better, particularly for rural areas, and therefore we are very pleased that Vplus technology lets us use our old copper connections in new ways to benefit our customers. We expect many customers to experience a clear improvement in their broadband speeds and entertainment offerings when we roll out Vplus technology."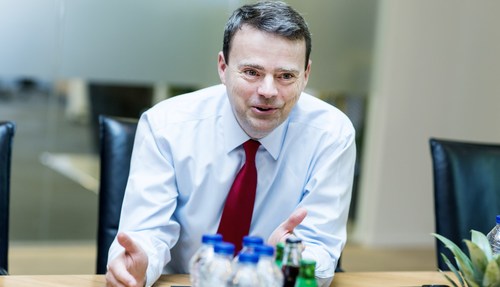 The move reflects the findings of a recent study that suggested a broad range of technologies will need to be deployed across Europe if the region's dreams of becoming a digital powerhouse are to be realized. (See Europe Will Need Broadband Diversity, Finds Study, but Which Tech Wins Out?)
— Ray Le Maistre,

, Editor-in-Chief, Light Reading