AT&T Plots G.fast Expansion As It Updates on Broadband Plans

Buried in the smartphone, IoT, virtual reality and 5G noise coming from CES in Las Vegas this week was an update from AT&T of its ultra-broadband developments.
AT&T joined the throng of companies aiming to appear at the cutting edge of the comms and media scene by issuing a press release that looked to be all about 5G evolution and mobile data. (See AT&T Lays Out 5G Plans & More for 2017.)
But buried in that announcement the operator provided a number of ultra-broadband updates:
In October the operator announced trials of fixed wireless point-to-point millimeter wave (mmWave) technology to reach multi-dwelling unit (MDU) locations in Minneapolis, a move that enables AT&T to explore the potential of offering ultra-broadband services outside its "traditional 21 state wireline service area." Now it's "exploring additional markets for trial locations," which, based on its previous announcement, are likely to include Boston, Denver, New Jersey, New York City, Philadelphia, Phoenix, Seattle and Washington D.C. The mmWave technology is used to provider a multi-Gigabit feed from an existing location that has a fiber feed to an MDU, where the capacity is then shared over existing in-building wiring to potential customers. In time AT&T believes it could deliver broadband services of up to 500 Mbit/s using this method.
AT&T says it's "encouraged by the results of our G.fast trial taking place at another MDU in the Minneapolis area" and is now "gearing up to offer G.fast to more locations, primarily MDUs, within our 21 state wireline footprint in 2017." That's a big endorsement of the technology's evolution and capabilities – and it'll be interesting if the likes of CenturyLink and Windstream also expand. (See AT&T Explores G.fast for MDUs, CenturyLink Plants G.fast Flag With Calix and G.fast Chipset Market to Hit $4.2bn by 2022 – Report.)
The operator says it now has more than 200 patents and patent applications for Project AirGig and that it will begin field trials in 2017. Project AirGig is an AT&T Labs development focused on delivering Gigabit connectivity over wireless connections that run alongside (not inside) medium voltage power lines. "Project AirGig has the potential to be a win for our customers and a win for the electric utility companies," notes the operator. "Collaborations between AT&T and utility companies could enable and expand a variety of smart-grid applications such as early detection of line integrity issues and help with proactive line maintenance." (See AT&T Claims 'Breakthrough' With New Power Line Delivery Tech for 4G, 5G.)
AT&T is pitching its 'Gigabit' fiber broadband service to a potential 4 million users across 46 metros and by mid-2019 it expects to pass 12.5 million potential users in 67 metro areas. (While AT&T uses the term Gigabit, it does note that "download speeds are typically up to 940Mbps due to overhead capacity reserved to deliver the data." And, of course, that's still an "up to" situation.)
Following trials last year, AT&T says it will start to offer fixed wireless access services starting mid-2017 in several states where it accepts FCC Connect America Fund Phase II (CAF II) support. "We expect to reach more than 400,000 locations by the end of 2017 across the 18 states where we accepted CAF II funds, most of which will get internet access for the first time. By the end of 2020, we plan to reach 1.1 million locations in those 18 states," notes the operator.

— Ray Le Maistre,

, Editor-in-Chief, Light Reading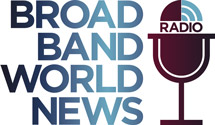 In this insightful Light Reading radio show, Kurt Raaflaub, Head of Strategic Solutions Marketing, will outline the key service provider challenges, deployment considerations, next-gen Gigabit technologies, and service models to win market share in the rapidly growing MDU market.
All resources
Tuesday, May 21, 2019
11:00 a.m. New York / 4:00 p.m London
The MDU market continues to face fierce competition among service providers due to tech-savvy residents (i.e., millennials), demand from building owners and management companies, plus the favorable economics of bulk contracts. However, no MDUs are the same, so service providers must use multiple technologies and inconsistent deployment models, increasing operational complexity and rollout costs.
The MDU market itself is evolving as residents adopt smart-home technologies, generating rising demand for smart apartments with built-in connected thermostats, keyless entryways and doors, and video doorbells. This evolution presents both new challenges and opportunities. In other words, service providers must consider innovative service-delivery strategies to compete and win.
In this Broadband World News and ADTRAN webinar, Kurt Raaflaub, Head of Strategic Solutions Marketing, will highlight emerging MDU broadband Internet trends and challenges. In addition, Kurt will outline the next-generation service creation and delivery platform, built on open standards, that allows service providers to connect millions of underserved MDUs, enables creation of user-driven services, and reduces operational complexity and costs.
Plus, special guest, Alice Lawson, Broadband and Cable Program Manager for the City of Seattle, will discuss Seattle's B4B-Build For Broadband initiative that addresses best practices in planning for MDU telecommunication infrastructure.