Verizon Seeks Multi-Vendor NG-PON2 Nirvana

Verizon has put its full weight behind efforts to create an interoperable, multi-vendor NG-PON2 technology market by conducting an interop test that included two optical line terminal (OLT) vendors -- ADTRAN and Calix (with partner Ericsson) -- and two optical network terminal (ONT) vendors in the form of chip vendors Broadcom and Cortina.
The aim? Enable a next-gen optical access market that has multi-vendor interoperability from day one. And to help push that along, Verizon says it's going to share the specifications that define the OLT-to-ONT interface in the next few months.
You can read the full details of Verizon's interop tests by checking out this article written by my colleague Mari Silbey: Verizon Proves NG-PON2 Interoperability.
And why is Verizon keen to move this forward? Vincent O'Byrne, director of technology at Verizon Communications, talked to me about that very topic during the recent Broadband World Forum event in London:
We're going to be hearing a lot about NG-PON2 in 2017 as FTTH/B heads towards the next generation of technology deployments. There are multiple operators moving ahead with various trials as we learned towards the end of last year:
And we heard more about NG-PON2 developments in the UBB2020 radio show that was hosted earlier today: 2017: The Year of NG-PON2.
Watch out for more coverage of this topic in the coming months.
— Ray Le Maistre,

, Editor-in-Chief, Light Reading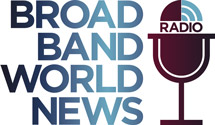 In this insightful Light Reading radio show, Kurt Raaflaub, Head of Strategic Solutions Marketing, will outline the key service provider challenges, deployment considerations, next-gen Gigabit technologies, and service models to win market share in the rapidly growing MDU market.
All resources
Tuesday, May 21, 2019
11:00 a.m. New York / 4:00 p.m London
The MDU market continues to face fierce competition among service providers due to tech-savvy residents (i.e., millennials), demand from building owners and management companies, plus the favorable economics of bulk contracts. However, no MDUs are the same, so service providers must use multiple technologies and inconsistent deployment models, increasing operational complexity and rollout costs.
The MDU market itself is evolving as residents adopt smart-home technologies, generating rising demand for smart apartments with built-in connected thermostats, keyless entryways and doors, and video doorbells. This evolution presents both new challenges and opportunities. In other words, service providers must consider innovative service-delivery strategies to compete and win.
In this Broadband World News and ADTRAN webinar, Kurt Raaflaub, Head of Strategic Solutions Marketing, will highlight emerging MDU broadband Internet trends and challenges. In addition, Kurt will outline the next-generation service creation and delivery platform, built on open standards, that allows service providers to connect millions of underserved MDUs, enables creation of user-driven services, and reduces operational complexity and costs.
Plus, special guest, Alice Lawson, Broadband and Cable Program Manager for the City of Seattle, will discuss Seattle's B4B-Build For Broadband initiative that addresses best practices in planning for MDU telecommunication infrastructure.