NG-PON2 Used in Live Trial in New Zealand

NG-PON2 reached another milestone Tuesday with the announcement that an open access wholesale operator in New Zealand has deployed the emerging ultra-broadband technology in its production network for live demonstrations.
Using its existing deployment of broadband access system technology from Calix Inc. (NYSE: CALX), Northpower Fibre has activated NG-PON2 elements in part of its network and installed NG-PON2 customer premises equipment at an enterprise customer and one consumer home in the city of Whangarei on New Zealand's north island.
The deployment is the latest proof point for a technology for the next generation of broadband technology that, in theory at least, holds great potential for network operators facing a capacity crunch as video, cloud traffic and, in the coming years, all manner of bandwidth-hungry 5G applications swamp their networks. NG-PON2 delivers 40 Gbit/s (4 x 10 Gbit/s) of throughput that can then be shared amongst end users and, importantly, it enables different service providers to be active on the same NG-PON2 network, making it ideal for wholesale as well as enterprise and high-end consumer services.
Operators such as Verizon Communications Inc. (NYSE: VZ), SK Telecom (Nasdaq: SKM), BT Group plc (NYSE: BT; London: BTA) and Ucom are all testing or trialing the technology, with Verizon set for a commercial deployment during 2017. (See BT Looks Beyond G.fast With PON Trials, NG-PON 2 Almost Ready for Primetime, ADTRAN Exec Says, Verizon Proves NG-PON2 Interoperability and Why Ucom Is Checking Out NG-PON2.)
But it's likely to be a few years yet before NG-PON2 becomes mainstream: Component production will need to scale up to enable the systems and CPE vendors to offer products at price points that will enable an acceptable return on investment for operators, though there's plenty of collaboration taking place in the broadband community to try to make that happen sooner rather than later.
In the meantime, many operators are taking a stepping stone to NG-PON2 by deploying XGS-PON technology, which delivers 10 Gbit/s of throughput and which is already being deployed commercially. The upgrade path from XGS-PON to NG-PON2 is relatively painless, with multiple systems vendors developing products that enable migration within the same access node/OLT (optical line terminal). (See Service Provider Split Emerges Over NG-PON2 Upgrade, XGS-PON Takes Another Step Forward, Eurobites: Telefónica Fires Up Nokia's XGS-PON and Calix Eases Transition to NG-PON2.
— Ray Le Maistre,

, Editor-in-Chief, Light Reading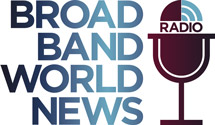 In this insightful Light Reading radio show, Kurt Raaflaub, Head of Strategic Solutions Marketing, will outline the key service provider challenges, deployment considerations, next-gen Gigabit technologies, and service models to win market share in the rapidly growing MDU market.
All resources
Tuesday, May 21, 2019
11:00 a.m. New York / 4:00 p.m London
The MDU market continues to face fierce competition among service providers due to tech-savvy residents (i.e., millennials), demand from building owners and management companies, plus the favorable economics of bulk contracts. However, no MDUs are the same, so service providers must use multiple technologies and inconsistent deployment models, increasing operational complexity and rollout costs.
The MDU market itself is evolving as residents adopt smart-home technologies, generating rising demand for smart apartments with built-in connected thermostats, keyless entryways and doors, and video doorbells. This evolution presents both new challenges and opportunities. In other words, service providers must consider innovative service-delivery strategies to compete and win.
In this Broadband World News and ADTRAN webinar, Kurt Raaflaub, Head of Strategic Solutions Marketing, will highlight emerging MDU broadband Internet trends and challenges. In addition, Kurt will outline the next-generation service creation and delivery platform, built on open standards, that allows service providers to connect millions of underserved MDUs, enables creation of user-driven services, and reduces operational complexity and costs.
Plus, special guest, Alice Lawson, Broadband and Cable Program Manager for the City of Seattle, will discuss Seattle's B4B-Build For Broadband initiative that addresses best practices in planning for MDU telecommunication infrastructure.