Telefónica Preps a Central Office Reboot

Spanish operator Telefónica is taking a significant step towards defining its next-generation broadband access and network edge architecture in the second half of 2018 with extended trials of an architecture it calls CTpd (which stands for Central Telefónica de procesamiento de datos -- believe me, it doesn't seem nearly as interesting once you put that through a translator app...).
The development and deployment of its CTpd architecture is part of a Telefónica program called OnLife, which has used the Central Office Re-architected as a Data Center (CORD) model as a blueprint for the operator's development of next-gen central office facilities.
Now the operator is ready to take its CTpd equipment rack, which comprises servers, switches and passive optical networking (PON) broadband access equipment built to Open Compute Project (OCP) specifications, to new locations, trial commercial services with up to 500 customers and start the process of building out a nationwide distributed telco cloud architecture.
To find out more, check out the full story on Light Reading: Telefónica Edges Closer to a Distributed Telco Cloud.
— Ray Le Maistre, Editor-in-Chief, Light Reading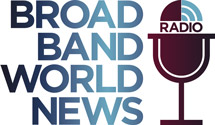 In this insightful Light Reading radio show, Kurt Raaflaub, Head of Strategic Solutions Marketing, will outline the key service provider challenges, deployment considerations, next-gen Gigabit technologies, and service models to win market share in the rapidly growing MDU market.
All resources
Tuesday, May 21, 2019
11:00 a.m. New York / 4:00 p.m London
The MDU market continues to face fierce competition among service providers due to tech-savvy residents (i.e., millennials), demand from building owners and management companies, plus the favorable economics of bulk contracts. However, no MDUs are the same, so service providers must use multiple technologies and inconsistent deployment models, increasing operational complexity and rollout costs.
The MDU market itself is evolving as residents adopt smart-home technologies, generating rising demand for smart apartments with built-in connected thermostats, keyless entryways and doors, and video doorbells. This evolution presents both new challenges and opportunities. In other words, service providers must consider innovative service-delivery strategies to compete and win.
In this Broadband World News and ADTRAN webinar, Kurt Raaflaub, Head of Strategic Solutions Marketing, will highlight emerging MDU broadband Internet trends and challenges. In addition, Kurt will outline the next-generation service creation and delivery platform, built on open standards, that allows service providers to connect millions of underserved MDUs, enables creation of user-driven services, and reduces operational complexity and costs.
Plus, special guest, Alice Lawson, Broadband and Cable Program Manager for the City of Seattle, will discuss Seattle's B4B-Build For Broadband initiative that addresses best practices in planning for MDU telecommunication infrastructure.