ETSI launches fixed network group – but why?

ETSI, one of the most respected specifications organizations in the communications networking industry, has launched a new group focused on the evolution of fixed networks in a move that highlights the importance of fiber architectures and in-building connectivity to a broader 5G world.
But while fixed line infrastructure is as important as ever, does it need its own ETSI group?
The group, dubbed ISG F5G (industry specification group for the fifth generation of fixed network), will be headed by Dr. Luca Pesando, a standards work coordinator at Italian national operator TIM: Pesando is also an active participant in ETSI's ENI (Experiential Networked Intelligence) group that is examining the use of AI techniques in network management processes. (See ETSI launches new group on fifth-generation fixed network.)
The group has defined five work items, namely (and as defined by ETSI):
F5G use cases: the use cases include services to consumers and enterprises and will be selected based on their impact in terms of new technical requirements identified.
Landscape of F5G technology and standards: this work will study technology requirements for F5G use cases, explore existing technologies, and perform the gap analysis.
Definition of fixed network generations: to evaluate the driving forces and the path of fixed network evolution, including transport, access and on-premises networks. It will also identify the principal characteristics demarcating different generations and define them.
Architecture of F5G: this will specify the end to end network architectures, features and related network devices/elements' requirements for F5G, including on-premises, Access, IP and Transport Networks.
F5G quality of experience: to specify the end-to-end quality of experience (QoE) factors for new broadband services. It will analyze the general factors that impact service performance and identify the relevant QoE dimensions for each service.

ETSI also notes that the F5G will be looking at "a wide range of technologies, and therefore seeks to actively cooperate with a number of relevant standardization groups as well as vertical industrial organizations," noting in an emailed response to questions that the "ITU-T, IEEE, TM Forum, IEEE, IETF, CCSA [China Communications Standards Association] and Broadband Forum" are the main potential collaborators identified, as well as the 3GPP and other ETSI groups.

But the question is: What value does this ETSI group bring to the fixed line, fiber and broadband ecosystem? What is it doing that isn't already being done by other groups, in particular the Broadband Forum?

ETSI believes it is adding value: "Performing a gap analysis to identify potential enhancements to existing specifications (of any of the relevant SDOs) and development of new specifications," was the response that stood out, while "exploring relevant F5G scenarios and use cases including home, business and multiple vertical industries" and "studying the overall framework, outlining the complete F5G technology landscape" were also cited as differentiators.

Whether that's enough to meet the needs of the market and deliver value to the market will, ultimately, be decided by the market and the members, which at launch include two of the main Chinese national operators as well as Italy's TIM, Turk Telekom, Bouygues Telecom, Altice Portugal, a few other operators and members of the vendor community (including Huawei). If the group attracts other big name members then it will be doing the right things.

(For the record, the list of initial members is: Association eG4U, Altice Portugal, Bouygues Telecom, BTC, Cadzow Communications, CAICT, CATT, China Unicom, China Telecommunications, CICT, ECO, Fraunhofer HHI, Futurewei, Huawei Technologies, JSPRC Kryptonite, POST Luxembourg, Rostelecom, TIM and Turk Telekomunikasyon.)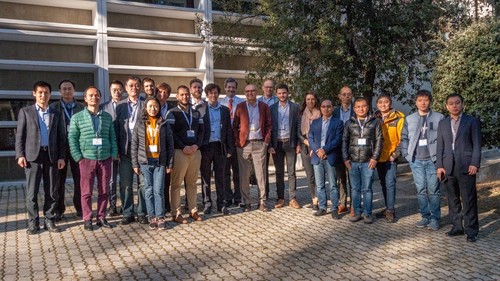 ETSI has a track record in forming important industry development groups and identifying emerging areas of the sector that require close analysis – it was at the forefront of NFV developments and recently formed the Securing Artificial Intelligence group, a move described by one seasoned analyst as an "exceptionally important specification group." (See BT, NCSC, Huawei take lead roles at ETSI's AI security specs group and ETSI Tackles AI Security.)
But do we need an ISG on fixed networks? The jury's out…
— Ray Le Maistre, Editor-in-Chief, Light Reading, special to Broadband World News
All resources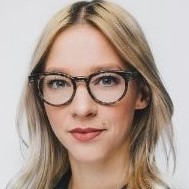 As the Senior Digital Experience Strategist at Canadian operator Rogers Communications, Lindsey Omelon build on her years of marketing experience to approach her strategy with a hybrid ...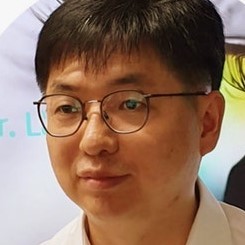 There's certainly no shortage of hype around the use of AI in the telecoms sector, but fewer instances of real-world deployments. South Korean national operator KT is one of those ...



Do a Google search of 'artificial intelligence broadband' and you'll get more than 9 million results in less than a second: The sheer volume of content out there shouldn't surprise anyone ...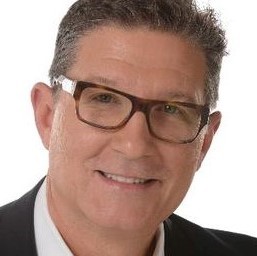 Comcast, like any other major communications service provider, is undergoing significant changes in the way it grows its business, how it runs its business and the technologies it uses to ...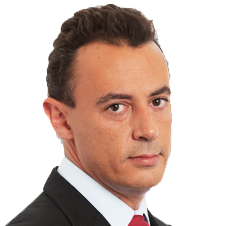 Five years ago, NOS board member Manuel Ramalho Eanes banked big on smart homes and smart cities.

All Broadband World Forum Perspectives
Thursday, December 17, 2020
12:00 p.m. New York / 5:00 p.m. London
Today's access network architecture is under mounting pressure due to a continued surge in the number of connected devices, a proliferation of bandwidth-intensive customer applications and dramatic shifts in usage patterns related to the pandemic, such as work-from-home and e-learning.
Learn why now is the right time for cable operators to build greenfield networks or expand their existing networks with 10G PON, arming customers with high-speed symmetrical broadband. Gain a clear understanding of the drivers impacting the access network and the various approaches being considered to deliver higher speed services. Plus, find out the best practices that operators are employing as they leverage the latest in passive optical technology to future-proof their networks.
Topics to be covered include:
Node + 0 (Fiber Deep)
DOCSIS 3.1, DOCSIS 4.0 (FDX/ESD)
FTTP and 10G PON
XGS-PON, NG-PON2
Provisioning 10G PON within a DOCSIS B/OSS environment