AT&T goes live with XGS-PON in 40 markets

More than two years after first announcing successful field trials of XGS-PON technology in two cities (Atlanta and Dallas), AT&T has gone live with high-speed broadband services delivered by the new generation access technology in dozens of US markets, including Atlanta, Chicago, Dallas/Fort Worth and Detroit.
AT&T says XGS-PON, an increasingly popular 10 GPON technology that can co-exist with existing GPON deployments, is now supporting services of up to 1 Gbit/s in 40 cities (see list below) and could ultimately be used to offer services of up to 10 Gbit/s.
The commercial deployment, currently limited in size in each market, comes more than two years after the operator announced it had completed successful trials of the technology in a network architecture that included a virtualized BNG (broadband network gateway) and managed by Open Source Access Manager Hardware Abstraction (OSAM-HA) software (previously referred to as VOLTHA – Virtual OLT Hardware Abstraction).
For more background on that virtualization process, see AT&T: SW-Defined Access Gets Real in 2018.
So are these commercial deployments based on the same model, with virtualized elements? AT&T is being coy. "AT&T continues to work with open communities such as ONF, ONAP and OCP to drive innovation, TTM [time to market] and cost improvements as we build next generation networks," it stated in an emailed response to questions.
And which technology partners are involved in the commercial deployments? "AT&T is utilizing multiple XGS-PON platforms that we have tested and certified over the past several years," noted the AT&T spokesman.
AT&T's approach to next-gen broadband, it should be noted, differs from Verizon's strategy: While AT&T is among a host of Tier 1 operators globally that are deploying XGS-PON technology for its PON evolution, Verizon is flying the flag for the currently much less popular option of NG-PON2. (See BBWN Bites: Verizon & Calix Hit 34 Gbps Over NG-PON2, Orange Adopts Controversial Approach to 10G PON and To NG-PON2 or XGS-PON, That Is the Question.)
The 40 markets where AT&T has deployed XGS-PON are:
ATLANTA, GA

AUGUSTA, GA

AUSTIN, TX

BIRMINGHAM (ANNISTON-TUSCALOOSA), AL

CHARLOTTE, NC

CHICAGO, IL

CLEVELAND, OH

COLUMBIA, SC

COLUMBUS, GA

DALLAS-FT. WORTH, TX

DETROIT, MI

EVANSVILLE, IN

GREENSBORO-HIGH POINT-WINSTOM SALEM

GREENVLLE-SPRTNBRG-ASHVILLE-ANDERSO

HUNTSVILLE-DECATUR-FLORENCE, AL

INDIANAPOLIS, IN

JACKSONVILLE-BRUNSWICK, FL-GA

KNOXVILLE, TN

LAFAYETTE, LA

LAKE CHARLES, LA

LEXINGTON, KY

LOS ANGELES, CA

LOUISVILLE, KY

LUBBOCK, TX

MEMPHIS, TN

MIAMI-FT. LAUDERDALE, FL

MILWAUKEE, WI

MOBILE-PENSACOLA, AL-FL

NASHVILLE, TN

NEW ORLEANS, LA

OKLAHOMA CITY, OK

ORLANDO-DAYTONA BEACH-MELBOURNE, FL

RALEIGH-DURHAM, NC

SACRAMENTO-STOCKTON-MODESTO, CA

SAN ANTONIO, TX

SAN DIEGO, CA

SAN FRANCISCO-OAKLAND-SAN JOSE, CA

SHREVEPORT, LA

SOUTH BEND-ELKHART, IN

WEST PALM BEACH-FT. PIERCE, FL

WILMINGTON, NC
— Ray Le Maistre, Editor-in-Chief, Light Reading, special to Broadband World News
All resources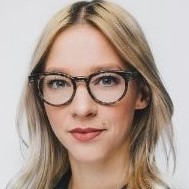 As the Senior Digital Experience Strategist at Canadian operator Rogers Communications, Lindsey Omelon build on her years of marketing experience to approach her strategy with a hybrid ...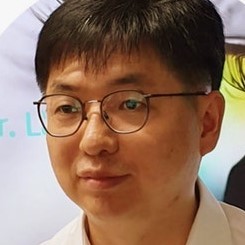 There's certainly no shortage of hype around the use of AI in the telecoms sector, but fewer instances of real-world deployments. South Korean national operator KT is one of those ...



Do a Google search of 'artificial intelligence broadband' and you'll get more than 9 million results in less than a second: The sheer volume of content out there shouldn't surprise anyone ...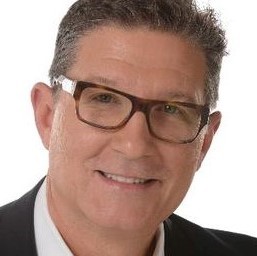 Comcast, like any other major communications service provider, is undergoing significant changes in the way it grows its business, how it runs its business and the technologies it uses to ...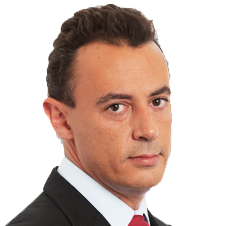 Five years ago, NOS board member Manuel Ramalho Eanes banked big on smart homes and smart cities.

All Broadband World Forum Perspectives
Thursday, December 17, 2020
12:00 p.m. New York / 5:00 p.m. London
Today's access network architecture is under mounting pressure due to a continued surge in the number of connected devices, a proliferation of bandwidth-intensive customer applications and dramatic shifts in usage patterns related to the pandemic, such as work-from-home and e-learning.
Learn why now is the right time for cable operators to build greenfield networks or expand their existing networks with 10G PON, arming customers with high-speed symmetrical broadband. Gain a clear understanding of the drivers impacting the access network and the various approaches being considered to deliver higher speed services. Plus, find out the best practices that operators are employing as they leverage the latest in passive optical technology to future-proof their networks.
Topics to be covered include:
Node + 0 (Fiber Deep)
DOCSIS 3.1, DOCSIS 4.0 (FDX/ESD)
FTTP and 10G PON
XGS-PON, NG-PON2
Provisioning 10G PON within a DOCSIS B/OSS environment