Six Slices of Pai: FCC Chair Details Broadband Vision

In his first major policy speech as Federal Communications Commission Chairman, Ajit Pai outlined how he plans to bring the "benefits of the digital age to all Americans."
Addressing the Pittsburgh audience, Pai praised residents and businesses in the former steel Mecca for their resilience and ability to rebound from the collapse of manufacturing, 20% unemployment rate and long-felt impact of the recession. The city, he said, should serve as both inspiration and guide to other hard-hit regions that want to attract digital innovators, higher education and venture capital.
But, Pai admitted, individuals, businesses and cities cannot become digital success stories without some federal guidance and aid. While the Donald Trump era heralds a more laissez faire attitude toward government intervention than his predecessor -- and Pai already has undone several of predecessor Tom Wheeler's initiatives -- the FCC still has a vital role to play in ensuring broadband availability across the nation.
Here are six takeaways from Pai's speech:
Coast to Coast: To encourage small businesses and entrepreneurs outside the East and West Coasts, it's imperative they have access to competitively priced ultra-broadband.
Competitive Free Market: When the private sector is properly incentivized and free to invest and create, it results in a competitive free market, said Pai. "That's why we must eliminate unnecessary barriers to investment that could stifle new discoveries and services," he said. "In particular, the government should aim to minimize regulatory uncertainty, which can deter long-term investment decisions. The government should also be as nimble as the industry we oversee. That's easier to say than to achieve, but it must be the goal."
Protect and Safeguard: The FCC must protect consumers and promote public safety, according to Pai. It also must free up more wireless spectrum to empower 5G's potential, he added.
Abide by Section 7: Under this law, the FCC has up to one year to decide whether any new service or technology is in the public interest. However it typically has taken longer than 12 months -- something that now will change, according to Pai. The Office of Engineering and Technology (OET) now is responsible for ensuring the FCC complies with Section 7 on new products or services, he added.
Infrastructure Build-Up: To close the digital divide and ensure country-wide access to broadband, the FCC must reduce bureaucracy and reduce fiber costs, said Pai. Likewise, it should modernize regulations, use subsidies wisely and seek changes in the law when applicable, he said. If Congress acts on President Trump's proposal for a major infrastructure bill, it should include wired and wireless broadband, said Pai. Earlier this year, the FCC adopted a $4.5 billion plan for rural 4G LTE and finalized rules surrounding $2 billion for fixed broadband via the Connect America Fund.
Identify Problems: FCC bureaus are in the process of identifying obsolete FCC rules or regulations whose benefits "don't outweigh their costs," as the first step toward repealing them, said Pai. "Moreover, we must get rid of rules that force companies to spend money filling out paperwork instead of installing broadband," he said. "And finally, we must make it easier for providers to upgrade infrastructure, such as replacing copper with fiber. For every dollar spent maintaining an old network is a dollar that can't be spent connecting more Americans to a next-generation network."
Related posts:  
  — Alison Diana, Editor, UBB2020. Follow us on Twitter @UBB2020 or @alisoncdiana.
All resources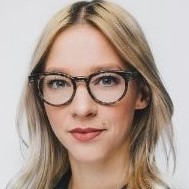 As the Senior Digital Experience Strategist at Canadian operator Rogers Communications, Lindsey Omelon build on her years of marketing experience to approach her strategy with a hybrid ...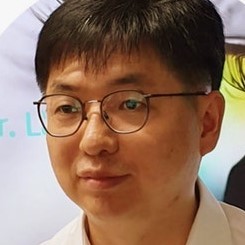 There's certainly no shortage of hype around the use of AI in the telecoms sector, but fewer instances of real-world deployments. South Korean national operator KT is one of those ...



Do a Google search of 'artificial intelligence broadband' and you'll get more than 9 million results in less than a second: The sheer volume of content out there shouldn't surprise anyone ...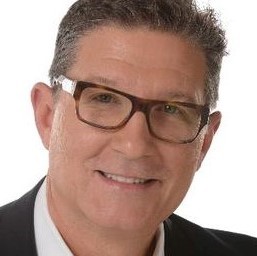 Comcast, like any other major communications service provider, is undergoing significant changes in the way it grows its business, how it runs its business and the technologies it uses to ...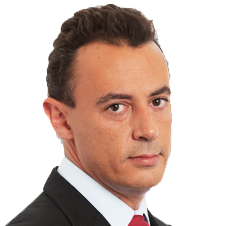 Five years ago, NOS board member Manuel Ramalho Eanes banked big on smart homes and smart cities.

All Broadband World Forum Perspectives
Tuesday, November 3, 2020
12:00 p.m. New York/ 5:00 p.m. London
Subscribers want two things: reliable Wi-Fi and continuous coverage for all of their connected devices. To get this, many customers will purchase third-party Wi-Fi routers and gateways from their local consumer electronics retailer. And while these may work, the data shows that most subscribers usually call their service providers when they experience service or security issues with these third-party systems.
It doesn't have to be this way. By offering a managed Wi-Fi solution, service providers can avoid the pain of trying to resolve issues caused by these consumer-grade routers and offer a solution that delivers their subscribers the ultimate Wi-Fi experience – while also generating new streams of revenue.
Join us for this webinar to understand:
What is managed Wi-Fi and why you should consider using it
How the Wi-Fi 6 standard impacts managed Wi-Fi
How subscribers can benefit from managed Wi-Fi
---