Meet the Broadband Forum Fockers

Gaylord Focker would be proud.
Unlike Ben Stiller's main character in Meet the Parents, who struggled mightily to enter future father-in-law Robert DeNiro's inner sanctum -- or "circle of trust" -- a number of industry executives on Tuesday entered the "Circle of Excellence" when the Broadband Forum awarded them for various initiatives (none of which had anything to do with a white Himalayan cat named Jinx or a basement-residing lie detector).
Rather, at its quarterly meeting in Chicago today, the Broadband Forum bestowed Distinguished Fellow Award on Barbara Stark of AT&T and Michael Shaffer of Nokia for their individual work on the Forum's programs. Stark -- the first woman to win the award -- has focused on broadband user services for many years, while Shaffer's award recognized his leadership on the Forum's fiber networks activities, including G-PON ONU certification, according to the Forum.
In addition, the Forum recognized Joey Boyd of ADTRAN and David Minodier of Orange for their "exceptional contributions" to the organization. Boyd received a Circle of Excellence Award for his participation in the delivery of the Forum's first YANG models; Minodier's driving role behind TR-317, a specification for residential gateways used in software-defined networking and network functions virtualization, led to his award.
The Forum also awarded Outstanding Contributor Awards to Nokia's Guiu Fabregas for his work on fixed mobile convergence, 5G, NFV and SDN; Ron Insler of RAD for a focus on the virtual business gateway specification; Denis Khotimsky of Verizon for contributing to the ICTP specification that supports the NG-PON2 standard; Marvell's Marcos Martinez for work on performance testing of powerline communications and the test plan for 1905.1/1a, and Marta Seda of Calix, for contributions to the ICTP and YANG specifications.
The Broadband Forum also held its annual board elections at the meeting, and members voted new directors ADTRAN's Ken Ko, and Aleksandra Kozarev of Intel onto the board. Tom Starr of AT&T, Les Brown of Huawei, and Manuel Paul of Deutsche Telekom remain on the board as directors.
Related posts:  
    — Alison Diana, Editor, UBB2020. Follow us on Twitter @UBB2020 or @alisoncdiana.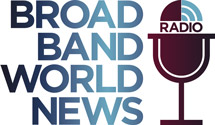 As Vice President of Global Healthcare at AT&T, Maria Lensing oversees the telecommunications operator's technology and professional services offerings across the spectrum of medical providers, from solo practitioners and walk-in clinics to giant hospital chains, medical-device vendors and consulting firms. Lensing also sees more interest from traditional service providers -- cable and telecom operators looking to expand or build relationships with their own medical communities, perhaps as an adjunct to smart-home successes or standalone.
Lensing, who took on this role almost a year ago in May 2018, oversees both the sales and technical teams responsible for developing growth initiatives for AT&T's Global Healthcare business -- including products, services and industry-specific solutions. She also very actively promotes business minority inclusion, education and female empowerment programs and has been recognized both within and outside AT&T. Some awards she's received include "Top 40 Under 40" and "Super Woman in Business" from the Memphis Business Journal.
Join Maria Lensing, VP of Global Healthcare at AT&T, on Tuesday, April 23 at 12:00 p.m. ET / 9:00 p.m. PT, when she's the guest on BBWN Radio, hosted by Broadband World News Editor Alison Diana. Register now!
So far, the agenda includes a discussion of technologies such as fiber and 5G; defining the needs and solutions for a widely diverse range of customers; partnering for success in a typically slow-moving, budget-constrained market; learning and dispersing best practices from other verticals and within other business groups; promoting diversity and female empowerment when so many say they're doing so but so little has changed; and what she hopes to accomplish in another year in this role.
Register and post your questions for Maria on BBWN Radio's easy-to-use chat board. We will get to as many questions as possible. Please post questions before and during the broadcast. Once you've registered, you will be led to the chat board page. Talk to you on April 23!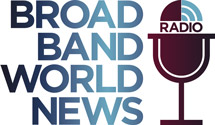 Tune in to Broadband World News Radio on February 14 at 11 a.m. ET / 8 a.m. PT / 4 p.m. UK when John Isch, Practice Director of the Network and Voice Center of Excellence at Orange Business Services, discusses use cases, ROI and misconceptions of software-defined wide-area networks, virtualization and cloud.
All resources
Tuesday, April 30, 2019
11:00 a.m. New York / 4:00 p.m London
Just when you thought the answer to your next technology direction question was clear, the noise around multiple new technology options fills the Internet and airwaves. Multiple 5Gs are being deployed; there's CableLabs' 10G initiative; the ITU and IEEE are toiling around 50G PON – and we haven't even talked about Wi-Fi6 yet! Is any of this real, do you have to pay attention or can you just let the dust settle and then decide?
Since waiting is often not the best option, let's demystify technology options, their impact on your business, and how to prepare for whatever the future brings.
In this webinar, Service Providers will learn:
Current state of 5G and how it affects everyone, not only mobile network providers.
Latest technologies being developed and how they will benefit their networks and subscribers.
How to prepare their networks for the future – whatever it may hold.