Verizon Adds Analytics to Digital Media Services

Verizon Digital Media Services today debuted a cloud-based content intelligence system designed to simplify, personalize and automate online video production and distribution for broadcasters, OTT providers and online video distributors, using analytics to help them receive insight into performance, cost, revenue and other data points.
The modular platform sits atop Verizon's content delivery network and video processing services and is designed to replace or augment the broadcast ecosystems' current cobbled-together hodgepodge of homegrown, integrated or siloed systems, Mary Kay Evans, chief marketing officer at VDMS told UBB2020.
Media Xperience Studio melds CMS, app creation and analytics in the cloud, she said. Analytics give all members of the broadcast community -- from content producers to OTT providers and everyone in between -- insight into each, individual content-consumer's preferences, she said. OTT providers also can determine the cost and return on their content, a challenge for many cable operators and service providers in an era of on-demand, delayed viewing and multiple platforms.
"What we are announcing today is that next layer in our service stack," Evans said. "If you take the network, the video processing and now you layer on the Xperiance Studio, it's the content intelligence that we bundle together with the rest of our services and app-development and description-management, personalized programming [that's new]."
The platform hooks into providers' existing systems via APIs, she said. Existing or new customers can choose as few or as many components as they wish, Evans added.
"Verizon Digital Media came to market with an end-to-end solution in 2013. The intelligence layer that really moves content management forward has really sat outside, on its own," Evans said. "What we've done is pull that intelligence layer, not into only [the CMS] from the network layer through to content preparation and, on the app side, being able to capture information on a one-to-one session, management for every single viewer, [but also] the amount of information we're capturing and putting in our system and then allowing the customer to see it to make intelligent decisions and create intelligent programming easily, within one system, that is a big innovation. That's the big step forward for us." There are seven components inside of Media Xperience Studio:
MX: Orchestration – Plans content workflows and monitoring progress
MX: Apps – Builds, publishes and maintains customized OTT applications
MX: Subscriptions – Manages users, entitlements and payment for SVOD, TVOD or hybrid models
MX: Programming – Creates and curates virtual linear channels, program schedules and policies for content playout, availability and restrictions
MX: Syndication – Publishes and monetizes content across owned and third-party OTT services
MX: Personalization – Combines user preferences and metadata for tailored content recommendations
MX: Vision – Tracks and monitors insights, analytics and intelligence
Related posts:  
    — Alison Diana, Editor, UBB2020. Follow us on Twitter @UBB2020 or @alisoncdiana.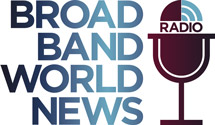 In this insightful Light Reading radio show, Kurt Raaflaub, Head of Strategic Solutions Marketing, will outline the key service provider challenges, deployment considerations, next-gen Gigabit technologies, and service models to win market share in the rapidly growing MDU market.
All resources
Tuesday, May 21, 2019
11:00 a.m. New York / 4:00 p.m London
The MDU market continues to face fierce competition among service providers due to tech-savvy residents (i.e., millennials), demand from building owners and management companies, plus the favorable economics of bulk contracts. However, no MDUs are the same, so service providers must use multiple technologies and inconsistent deployment models, increasing operational complexity and rollout costs.
The MDU market itself is evolving as residents adopt smart-home technologies, generating rising demand for smart apartments with built-in connected thermostats, keyless entryways and doors, and video doorbells. This evolution presents both new challenges and opportunities. In other words, service providers must consider innovative service-delivery strategies to compete and win.
In this Broadband World News and ADTRAN webinar, Kurt Raaflaub, Head of Strategic Solutions Marketing, will highlight emerging MDU broadband Internet trends and challenges. In addition, Kurt will outline the next-generation service creation and delivery platform, built on open standards, that allows service providers to connect millions of underserved MDUs, enables creation of user-driven services, and reduces operational complexity and costs.
Plus, special guest, Alice Lawson, Broadband and Cable Program Manager for the City of Seattle, will discuss Seattle's B4B-Build For Broadband initiative that addresses best practices in planning for MDU telecommunication infrastructure.