During its open meeting, scheduled for May 18, the Federal Communications Commission is slated to discuss several topics that ultimately could reshape broadband investment, Internet neutrality and satellite services.
While net neutrality has garnered the most headlines -- from advocates of the current, Barack Obama-era rules to proponents of Chairman Ajit Pai's "light touch" policy -- it is not the only important item on the agenda.
Here's a roundup of three topics attendees expect to address and what they might mean for communication service providers, cable operators and Internet service providers.
Net neutrality
Under the title, "Restoring Internet Freedom," the FCC plans a Notice of Proposed Rulemaking to end former FCC Chairman Tom Wheeler's model of a utility-style regulatory approach and replace it with "market-based policies." The proposal wants also to evaluate current rules governing ISPs' practices.
The notice would reinstate the "light-touch regulatory framework" established during Bill Clinton's presidency; determine mobile broadband Internet access services are not commercial mobile services and revisit Title II; reauthorize the Federal Trade Commission (not the FCC) to oversee ISPs' privacy practices; seek input on whether to "keep, modify or eliminate the bright-line rules" of Title II and conduct a cost-benefit analysis on current versus prior approaches to regulations.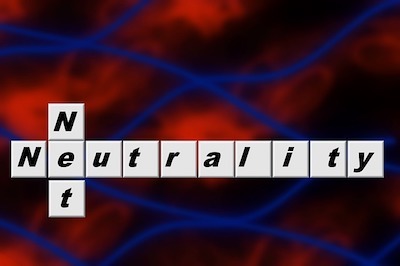 One of Pai's main arguments for so-called light-touch regulation is to encourage increased investment in broadband. Yet since the 2015 Open Internet Order, investment in and revenue from broadband services have grown,
according to research
from advocacy group Free Press.
That report looks at cable and CSP network investments, in technologies such as fiber, DOCSIS 3.1 and optical solutions. Free Press argues that Title II did little, if anything, to dissuade service providers to deploy more infrastructure and services to counter the growing number of OTT and other competitors.
"The long-held argument by Pai and the country's largest ISPs is that, by forcing network operators to open up their broadband pipes equally to competitive application and content providers, the network operators have no incentive to invest in upgrading and expanding their broadband networks. But the equipment and CapEx results from 2016 prove that is not the case at all," the Free Press report said. "The biggest driver for ongoing investments in broadband infrastructure is competition. Network operators, faced with competitors upping the ante with DOCSIS 3.1, FTTH and high-speed copper deployments, must meet or exceed those offers in order to prevent customer defections, especially when other services in the standard bundle don't hold the same allure among consumers as they once did."
Advocates of a light-touch approach argue that, once network upgrades are complete, broadband providers will slow investment due to onerous government regulations. Things were better in the Clinton and Bush eras, they argue, than they has been over the past two years.
"The Commission's Title II Order has put at risk online investment and innovation, threatening the very open Internet it purported to preserve. Investment in broadband networks declined," the FCC wrote. "Internet service providers have pulled back on plans to deploy new and upgraded infrastructure and services to consumers. This is particularly true of the smallest Internet service providers that serve consumers in rural, low-income, and other underserved communities. Many good-paying jobs were lost."
Soaring satellites
For the past 14 years, the FCC has held separate, related rules that govern the licensing and operation of the fixed-satellite service (FSS) and earth stations in motion (ESIMs) space. The commission granted licenses to private companies to operate ESIMs in the Ka band on an ad-hoc basis via waivers of the Table of Frequency Allocations and the FCC's Ka-band plan, according to the FCC.
The agency's NPRM wants to amend the Table of Frequency Allocations so certain frequency bands are authorized to communicate with satellites in the FSS on a primary basis; improve organizational rules to reduce redundancy of rules; merge blanket licensing provisions and eliminate duplicative rules.
With this move, the FCC appears to support efforts by a growing number of companies such as SpaceX, Google and Facebook to launch or explore satellite-powered broadband as an alternative or complementary source, especially for underserved and rural parts of the country and wider world. (See Ambitious SpaceX Broadband Plan Blasts Off.) Since logistics and regulations typically account for most of any broadband implementation, any federal steps that reduce bureaucracy will benefit not only service providers and their celestial-bound partners, but end-customers, both business and consumer.
Rural telecom
At Thursday's meeting, the FCC also plans to address the Connect America Fund, seeking to quash an existing rule that requires rural CSPs that receive Universal Service Fund dollars to charge their customers at least $18 for basic voice service, more than some of urban telecom companies or risk losing at least partial USF support.
Currently, that fee -- called the rate floor -- is set to increase to $20 on July 1, 2017 and $22 a year later. While rural telecom operators must charge that rate, basic phone service in Washington, D.C., cost $13.78 in 2016, the FCC said.
"After several years of experience with the rate floor rule, we now recognize that it imposes high costs on rural consumers without any corresponding federal benefit," the statement continued. "A wide array of stakeholders have raised significant and legitimate concerns that the rate floor harms rural consumers and is inconsistent with the [goal] … to advance universal service in rural, insular and high cost areas of the country while ensuring that rates are just, reasonable, and affordable." The NPRM wants to eliminate the rate floor rule and associated reporting requirements, initially freezing the rate at $18 until that goal is accomplished.
Not surprisingly, rural CSPs applauded the initiative. "NTCA is delighted to see the draft notice proposing to eliminate the rate floor policy that has punished smaller carriers and perplexed rural consumers in recent years, along with a draft order that would halt the escalating effects of the rate floor pending action on that notice," said Shirley Bloomfield, CEO of NTCA-The Rural Broadband Association, in a statement.
Related posts:  
    — Alison Diana, Editor, UBB2020. Follow us on Twitter @UBB2020 or @alisoncdiana.
(Home page image: FCC Chairman Ajit Pai prepares for the commission's February 2017 open meeting by handing out the agenda. Source: M. Wigfield/FCC Instagram)