DT, ADTRAN Lab Test Super-Speedy G.fast

Deutsche Telekom and ADTRAN are lab testing the next-generation G.fast standard 212Mhz and coordinated dynamic time allocation (cDTA) so the German service provider can evaluate its ability to use existing cable and phone infrastructure to deliver ultra-fast and gigabit services.
By using current cabling, DT can rapidly and affordably accelerate service deployment with minimal disruption.
"DT, for a long time now, has been an advocate of using their own built-in infrastructure and being very, very targeted with fiber overbuild and things like that. They've shown, going back several years ago with vectoring in our studies, €330 can connect a home and deliver 100 megabits whereas it's north of €1,000 for fiber to the home," Kurt Raaflaub, global marketing manager at ADTRAN, told UBB2020. "If I can cover more homes for the same amount of money, that's what I want to do."
ADTRAN has already proven the new 212MHz G.fast standard, which doubles usable spectrum, allowing operators to provide ultra-broadband speeds via one copper pair. By combining it with cDTA, speeds are even more rapid, enhancing G.fast upstream performance four- or five-fold, according to the vendor. It accomplishes this by dynamically balancing upstream and downstream capacity in real time to meet individual residential users' needs and extends usage to current phone wiring, in place at most existing homes and businesses.
In the lab tests, DT and ADTRAN expect to determine how far the combined technologies reach, whether it's a kilometer or less, Raaflaub said. But regardless of distance, G.fast implementations are more cost-effective, in part because they are forward-compatible with fiber-to-the-home (FTTH), he said.
"Once this gets proved out -- whether it's 30% or 40% or 50% of their subscribers that will be able to get this service -- they'll be able to get this service almost instantaneously, whereas if it was fiber, having to wait for neighborhood-by-neighborhood," added Raaflaub. "It has very minor construction and it's available."
Related posts:
— Alison Diana, Editor, UBB2020. Follow us on Twitter @UBB2020 or @alisoncdiana.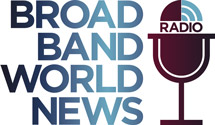 In this insightful Light Reading radio show, Kurt Raaflaub, Head of Strategic Solutions Marketing, will outline the key service provider challenges, deployment considerations, next-gen Gigabit technologies, and service models to win market share in the rapidly growing MDU market.
All resources
Tuesday, May 21, 2019
11:00 a.m. New York / 4:00 p.m London
The MDU market continues to face fierce competition among service providers due to tech-savvy residents (i.e., millennials), demand from building owners and management companies, plus the favorable economics of bulk contracts. However, no MDUs are the same, so service providers must use multiple technologies and inconsistent deployment models, increasing operational complexity and rollout costs.
The MDU market itself is evolving as residents adopt smart-home technologies, generating rising demand for smart apartments with built-in connected thermostats, keyless entryways and doors, and video doorbells. This evolution presents both new challenges and opportunities. In other words, service providers must consider innovative service-delivery strategies to compete and win.
In this Broadband World News and ADTRAN webinar, Kurt Raaflaub, Head of Strategic Solutions Marketing, will highlight emerging MDU broadband Internet trends and challenges. In addition, Kurt will outline the next-generation service creation and delivery platform, built on open standards, that allows service providers to connect millions of underserved MDUs, enables creation of user-driven services, and reduces operational complexity and costs.
Plus, special guest, Alice Lawson, Broadband and Cable Program Manager for the City of Seattle, will discuss Seattle's B4B-Build For Broadband initiative that addresses best practices in planning for MDU telecommunication infrastructure.