Republican SubCommTech Members Tackle Broadband

Republican members of the House Subcommittee on Communications and Technology today laid out four resolutions that kick off the federal government's legislative process for improving broadband infrastructure in the United States.
Chaired by Rep. Marsha Blackburn (R-TN), the subcommittee (a.k.a. SubCommTech) measures will remove barriers to build-out, support innovation and focus on communities with little or limited high-speed broadband, members said in a release.
The four resolutions are:
Direct broadband infrastructure spending toward regions that are currently under-served -- Leonard Lance (R-NJ)
Make certain federal policy treats all broadband providers in a "technology neutral manner," using consistent laws to support innovation -- Bob Latta (Chairman, Subcommittee on Digital Commerce and Consumer Protection)
Give wireless broadband infrastructure funding preference to those states that support "small cell siting reform" to simplify and accelerate permitting processes -- Richard Hudson (R-NC)
Coordinate and reconcile federal, state and local tax, regulatory, permitting and other requirements to "maximize the benefits of broadband investment" -- Gus Bilirakis (R-FL)
These resolutions help create a foundation for future legislation, said Blackburn. However, the statement did not address the Federal Communications Commission's anticipated move to dramatically lower the definition of acceptable broadband speed by including a wireless broadband specification to determine whether unserved and underserved regions are still eligible to receive broadband funding. (See FCC to Shrink Digital Divide – Without Expanding Broadband.)
Related posts:
— Alison Diana, Editor, Broadband World News. Follow us on Twitter or @alisoncdiana.
(Home page image source: By United States Government - Wikipedia )
Thursday, September 27, 2018
2:00 pm ET / 11:00 am PT
Fast, reliable broadband is essential to how we live, work and play today – and the upcoming arrival of 5G will only further increase demand and reliance on fiber infrastructure. Already viewed by consumers as intolerable, delays, outages or the regular maintenance difficulties associated with operating a network will become further exacerbated when residential subscribers further rely on connected devices for day-to-day life. Just as providers deploy network automation tools to reduce operational issues, they must take similar care to manage consumer expectations when they roll out fiber or new services. This webinar features leaders who will discuss how to manage marketing and consumer expectations at every stage of the network lifecycle. Marketing professionals, c-level executives and policymakers interested in drumming up fiber envy should attend.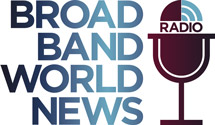 In this insightful Light Reading radio show, Kurt Raaflaub, Head of Strategic Solutions Marketing, will outline the key service provider challenges, deployment considerations, next-gen Gigabit technologies, and service models to win market share in the rapidly growing MDU market.
All resources
BT's Formula for F1 Success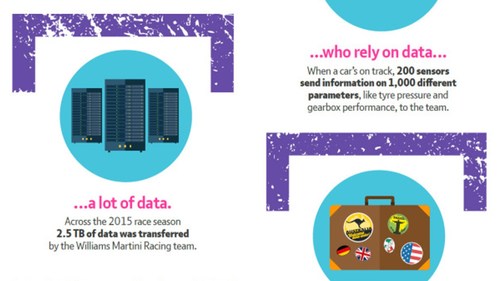 Infographics archive