Republican SubCommTech Members Tackle Broadband

Republican members of the House Subcommittee on Communications and Technology today laid out four resolutions that kick off the federal government's legislative process for improving broadband infrastructure in the United States.
Chaired by Rep. Marsha Blackburn (R-TN), the subcommittee (a.k.a. SubCommTech) measures will remove barriers to build-out, support innovation and focus on communities with little or limited high-speed broadband, members said in a release.
The four resolutions are:
Direct broadband infrastructure spending toward regions that are currently under-served -- Leonard Lance (R-NJ)
Make certain federal policy treats all broadband providers in a "technology neutral manner," using consistent laws to support innovation -- Bob Latta (Chairman, Subcommittee on Digital Commerce and Consumer Protection)
Give wireless broadband infrastructure funding preference to those states that support "small cell siting reform" to simplify and accelerate permitting processes -- Richard Hudson (R-NC)
Coordinate and reconcile federal, state and local tax, regulatory, permitting and other requirements to "maximize the benefits of broadband investment" -- Gus Bilirakis (R-FL)
These resolutions help create a foundation for future legislation, said Blackburn. However, the statement did not address the Federal Communications Commission's anticipated move to dramatically lower the definition of acceptable broadband speed by including a wireless broadband specification to determine whether unserved and underserved regions are still eligible to receive broadband funding. (See FCC to Shrink Digital Divide – Without Expanding Broadband.)
Related posts:
— Alison Diana, Editor, Broadband World News. Follow us on Twitter or @alisoncdiana.
(Home page image source: By United States Government - Wikipedia )
Wednesday, December 12, 2018
12 p.m. New York / 5 p.m. London
Consumers are buying millions of IoT devices, from smart thermostats and security systems to intelligent entertainment setups and furniture. Yet many of these devices remain isolated because home users are uncomfortable connecting them to each other – or even their WiFi. After all, their WiFi network was probably designed only to handle a few laptops, a gaming system and a couple of smartphones. Now, demand on the network is surging and even though you're delivering 100 Mbps to 1 Gbps, that doesn't necessarily mean the broadband power is in the right place or reaches every corner of a home.
Even if WiFi coverage is sufficient, typing is not on trend. Voice is far more natural, easier and faster. Using a TV keyboard is archaic when more and more households have access to cloud-based voice services, like Amazon Alexa. This webinar will explore how service providers can create a comfortable, truly smart home for consumers – simultaneously driving up margin and loyalty.
All resources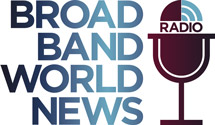 Tune in to Broadband World News Radio on Thursday, November 1 at 8 a.m. PT, 11 a.m. ET, 3 p.m. UK as Ronan Kelly, CTO, EMEA & APAC Regions at ADTRAN, explores the five pillars of network integrity -- a topic he discussed during his recent Broadband World Forum keynote. Register now!
BT's Formula for F1 Success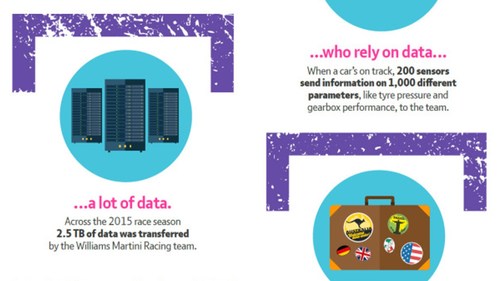 Infographics archive