Verizon One Fiber: Not Rocket Science, but Smart

In its move toward the intelligent edge network that will serve all its customers, Verizon now considers several parts, including fiber, as one, a top executive told ADTRAN Connect attendees today.
"Recently at we started a program that we call One Fiber; obviously, it's not rocket science, but for us it was big. The idea was we were going to take all of our different business units -- whether it was a wireless business unit or our wireline business unit -- and we were going to plan for our fiber needs as one," said Lee Hicks, vice president of network planning. "For us, this was a big thing to do! We have taken all of our assets we built for FiOS, all of our wireless fiber assets, all of our Verizon business under former MCI and we're going through the effort of combining all that inventory into one."
There's a good reason for all this focus on fiber. Verizon, as BBWN noted previously, inked two $1-billion-plus contracts (each over three years) with two fiber vendors. And while labor and pole negotiations may get the brunt of budget directors' attention and red ink, all that cabling adds up to real money -- a lot of it. Savings, therefore, can add up too.
Verizon already sees them, said Hicks.
For one, build and buy decisions are made as one, regarding where Verizon goes, he said. And the wireless operator also is "dramatically expanding our fiber program" Hicks noted, "primarily in C-RAN and densification for wireless, 5G will require deep fiber, but as well as for our wireline access and to have fiber-deep in-network is the way to go. We've been proponents of this since we started with FiOS in 2004."
The lessons Verizon learned from FiOS -- the best ways to lay fiber, what materials it needed, which partners could best drive down costs -- continue to evolve today, he said. After all, the industry still seeks ways to drive down installation costs, simplify splicing and other processes, said Hicks. "It all starts with a deep base in fiber," he added.
Related posts:
— Alison Diana, Editor, Broadband World News. Follow us on Twitter or @alisoncdiana.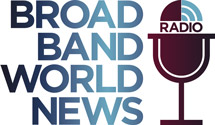 In this insightful Light Reading radio show, Kurt Raaflaub, Head of Strategic Solutions Marketing, will outline the key service provider challenges, deployment considerations, next-gen Gigabit technologies, and service models to win market share in the rapidly growing MDU market.
All resources
Tuesday, May 21, 2019
11:00 a.m. New York / 4:00 p.m London
The MDU market continues to face fierce competition among service providers due to tech-savvy residents (i.e., millennials), demand from building owners and management companies, plus the favorable economics of bulk contracts. However, no MDUs are the same, so service providers must use multiple technologies and inconsistent deployment models, increasing operational complexity and rollout costs.
The MDU market itself is evolving as residents adopt smart-home technologies, generating rising demand for smart apartments with built-in connected thermostats, keyless entryways and doors, and video doorbells. This evolution presents both new challenges and opportunities. In other words, service providers must consider innovative service-delivery strategies to compete and win.
In this Broadband World News and ADTRAN webinar, Kurt Raaflaub, Head of Strategic Solutions Marketing, will highlight emerging MDU broadband Internet trends and challenges. In addition, Kurt will outline the next-generation service creation and delivery platform, built on open standards, that allows service providers to connect millions of underserved MDUs, enables creation of user-driven services, and reduces operational complexity and costs.
Plus, special guest, Alice Lawson, Broadband and Cable Program Manager for the City of Seattle, will discuss Seattle's B4B-Build For Broadband initiative that addresses best practices in planning for MDU telecommunication infrastructure.