ADTRAN strode further into the professional services market when it today introduced the NetAssure Program as the latest extension of its Consulting Services.
The move positions ADTRAN as a solutions integrator that teams with operators on much more than where ADTRAN products fit into a new access network.
In this division within ADTRAN, Consulting Services have a charter similar to that of some larger IT integrators: Help customers create the most appropriate solutions, regardless of products used, to attain pre-defined, required results. In that, ADTRAN wants to build on its many years of working with cable and telco providers, going beyond those contract-driven partnerships to become true trusted advisors.
But operators need something traditional IT integrators cannot provide, according to ADTRAN. Beyond fundamental knowledge of the communications and cable industries, operators won't -- can't -- rid themselves of their decades of monolithic systems overnight. After all, these multi-billion-dollar investments still support customers, said Kevin Barnes, assistant vice president and systems integrator, during ADTRAN Connect's media and analyst event in Huntsville, Ala., this week.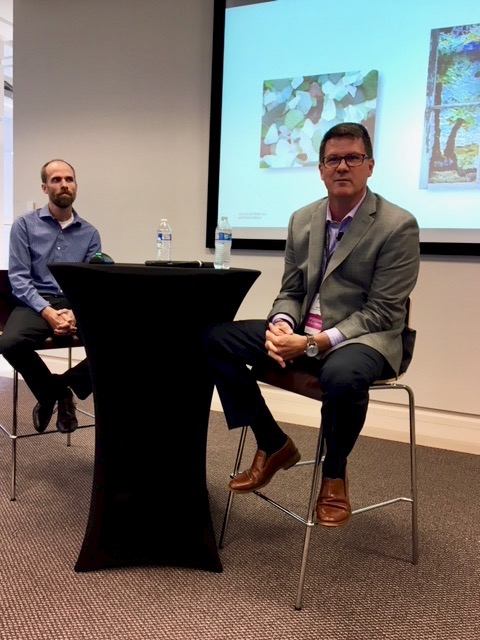 "We think the systems integration game is a bit different. It's not the same as IT systems integration; it's more than that," he said. "We're looking to find innovative ways to get our systems integration experts closer to our customers… To take it from designing boxes and solutions into designing networks."
The result is ADTRAN NetAssure Program. It's the natural culmination of what ADTRAN already does on a more one-on-one basis, working with customers from Tier 1 to rural electric utilities and providers, said Andy Ruble, enterprise architect. Propelled by open source, networks function virtualization, software-defined networks and agile development, coupled with the continued disaggregation into cloud, ADTRAN wanted to "create a sustainable model," he noted.
ADTRAN's NetAssure Program includes feature familiar to some IT integrators but new to service providers and incorporates must-have elements for the reliability, speed and latency requirements operators face.
The NetAssure features include:
Network Audit Services: Evaluates network infrastructures, efficiencies and conducts risks assessments of current network condition, and recommends any enhancements for new services or applications


Resident and Remote Engineering: Aids network operators as they integrate new technologies and expand their networks; related to specific network builds and rollouts and designed to ensure each operator has the specific, customizable tools it needs for its network


Virtual CTO: Rural carriers that may not need a full-time chief technology officer can leverage a virtual CTO to provide them with the technical resources, expertise and guidance to help evolve their network to next-generation services, add new technologies, helping with funding sources and advising on how to design their networks


Mosaic Network Insight Support: Uses software-based tools and cloud infrastructure to process the big-data-based analytics that customers want and need to gain invaluable insight into their network, without requiring their own internal investments in data scientists and other resources.
"There are some [Tier 1s] that are more vocal than others about bearing that load themselves. A couple of operators have staffed up and said they'll take the lead. We'll see. It depends on how they spend their resources," ADTRAN Mosaic Portfolio Director Chris Thompson told Broadband World News. "There are other Tier 1 operators who understand it's not their competency. They recognize with this new open architecture, the integration challenges are probably greater than they were before. There are a lot of moving parts," Thompson said. "And I think they recognize there's a lot of need for integration. I think the integration opportunities are greater than they've ever been."
Related posts:
— Alison Diana, Editor, Broadband World News. Follow me on Twitter: @alisoncdiana.