Zero-Carbon Mayors Endorse Smart City Opportunities

Nineteen mayors around the world last week inked the Net Zero Carbon Buildings Declaration, promising to ensure new buildings in their cities will operate at net-zero carbon by 2030, with even existing edifices meeting this mandate by 2050, through the use of smart technologies and other advances.
By 2030, these city leaders vowed "owning, occupying and developing only assets that are net-zero carbon in operation." Recognizing they cannot do it alone, mayors seek the support and help of state and regional government, as well as the private sector, the declaration said.
"Net zero carbon buildings are green and healthy buildings. They use energy ultra-efficiently and are supplied by renewables," according to the mayors' statement."They are comfortable homes where money isn't wasted on energy bills, productive workplaces insulated from extreme temperatures, and healthy schools free from dirty air."
Whether providers serve up metro high-speed Internet via fiber or VDSL or Gfast, cities where leaders want to positively effect the environment will probably create a business environment more conducive to infrastructure deployment. After all, carbon testing and monitoring devices, thermostats and appliances, doors and windows that block the worst of the sun's rays and a host of other connected solutions, gadgets and applications demand high-speed broadband and in-home WiFi.
Signatories included leaders from cities such as Copenhagen, Denmark; Johannesburg; London; Los Angeles; Montreal; New York City; Newburyport, Mass.; Paris; Portland, Ore.; San Francisco; San Jose, Calif.; Santa Monica, Calif.; Stockholm; Sydney; Tokyo; Toronto; Tshwane, South Africa; Vancouver and Washington, D.C.
Related posts:
— Alison Diana, Editor, Broadband World News. Follow us on Twitter or @alisoncdiana.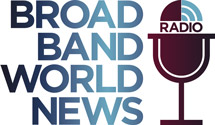 In this insightful Light Reading radio show, Kurt Raaflaub, Head of Strategic Solutions Marketing, will outline the key service provider challenges, deployment considerations, next-gen Gigabit technologies, and service models to win market share in the rapidly growing MDU market.
All resources
Tuesday, May 21, 2019
11:00 a.m. New York / 4:00 p.m London
The MDU market continues to face fierce competition among service providers due to tech-savvy residents (i.e., millennials), demand from building owners and management companies, plus the favorable economics of bulk contracts. However, no MDUs are the same, so service providers must use multiple technologies and inconsistent deployment models, increasing operational complexity and rollout costs.
The MDU market itself is evolving as residents adopt smart-home technologies, generating rising demand for smart apartments with built-in connected thermostats, keyless entryways and doors, and video doorbells. This evolution presents both new challenges and opportunities. In other words, service providers must consider innovative service-delivery strategies to compete and win.
In this Broadband World News and ADTRAN webinar, Kurt Raaflaub, Head of Strategic Solutions Marketing, will highlight emerging MDU broadband Internet trends and challenges. In addition, Kurt will outline the next-generation service creation and delivery platform, built on open standards, that allows service providers to connect millions of underserved MDUs, enables creation of user-driven services, and reduces operational complexity and costs.
Plus, special guest, Alice Lawson, Broadband and Cable Program Manager for the City of Seattle, will discuss Seattle's B4B-Build For Broadband initiative that addresses best practices in planning for MDU telecommunication infrastructure.