Atlantic Broadband Finalizes Fiber Buy in Sunshine State

When Atlantic Broadband finalized its acquisition of FiberLight's South Florida fiber network today, the Cogeco Communications subsidiary more than doubled its existing fiber footprint and vastly increased its capacity to serve data center customers in the region.
Atlantic Broadband picked up 350 fiber route miles and expanded by 30% its ability to support enterprise, government and other data center clients' cloud and other needs, the cable operator said in an announcement. The region encompasses fast-growing Florida markets such as Miami and North Palm Beach, an area only expected to further surge in population as the entire state reaches more than 21.31 million.
The cable operator is the crown jewel of Cogeco these days, helping its parent company reach revenue of $637.1 million, up 15% from the prior year (in constant currency). "Our success at Atlantic Broadband has been the prime engine of our growth this quarter," said Cogeco CEO Louis Codet, during a third-quarter earnings call, according to a Seeking Alpha transcript. "…Atlantic Broadband's operating margin has grown from 41% to 44.8% over last year, and the conversion to the ABB brand took place in May and the introduction of TiVo and higher speed Internet packages are taking place as we speak. Our expansion plan in Florida is progressing as anticipated."
Some increased margin was due to the acquisition of MetroCast and the integration of those assets into Atlantic Broadband, Codet said.
Related posts:
— Alison Diana, Editor, Broadband World News. Follow us on Twitter or @alisoncdiana.
Wednesday, December 12, 2018
12 p.m. New York / 5 p.m. London
Alexa, What's This New Opportunity for Service Providers? (archive available soon)
Consumers are buying millions of IoT devices, from smart thermostats and security systems to intelligent entertainment setups and furniture. Yet many of these devices remain isolated because home users are uncomfortable connecting them to each other – or even their WiFi. After all, their WiFi network was probably designed only to handle a few laptops, a gaming system and a couple of smartphones. Now, demand on the network is surging and even though you're delivering 100 Mbps to 1 Gbps, that doesn't necessarily mean the broadband power is in the right place or reaches every corner of a home.
Even if WiFi coverage is sufficient, typing is not on trend. Voice is far more natural, easier and faster. Using a TV keyboard is archaic when more and more households have access to cloud-based voice services, like Amazon Alexa. This webinar will explore how service providers can create a comfortable, truly smart home for consumers – simultaneously driving up margin and loyalty.
All resources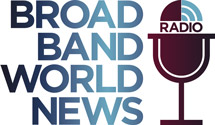 Tune in to Broadband World News Radio on Thursday, November 1 at 8 a.m. PT, 11 a.m. ET, 3 p.m. UK as Ronan Kelly, CTO, EMEA & APAC Regions at ADTRAN, explores the five pillars of network integrity -- a topic he discussed during his recent Broadband World Forum keynote. Register now!
BT's Formula for F1 Success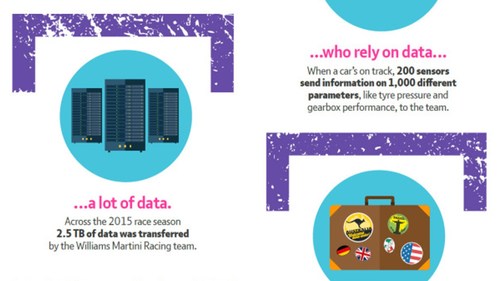 Infographics archive