What's the Deal With WiFi 6 & Broadband?

Service providers' ongoing rollout of mesh networks and other solutions that leverage WiFi to strengthen home connectivity validate the important role WiFi 6 will play in smart homes, smart cities and other broadband deployments.
More than 1 billion WiFi 6 chipsets will ship by 2022, according to ABI Research. That's only three years after the first commercial deployments begin next year, the research firm said.
Many traditional telco-focused vendors are among those incorporating the latest WiFi standard into their newest products or acquisition targets to ensure future plans include WiFi capabilities. Just today, for example, ADTRAN acquired SmartRG, a developer of carrier-class, open-source connected home platforms and cloud services, such as cloud-management, analytics, WiFi-enabled residential gateways and SmartOS software. (See How Fiber Plays a Key Role in Orange's Convergent Network Plans.)
This fall, Calix released two versions of its GigaSpire smart home system with EXOS. The device -- which looks like a slightly larger model of a smart-home speaker or a sleeker router -- include WiFi 6, along with an alphabet soup of other protocols and Amazon Alexa. (Join us for a webinar on December 12 at noon EST, 9 am PST, to hear Calix and Amazon Alexa executives discuss how service providers can benefit from the voice opportunity. Register here.) (See With Amazon Alexa, Calix Translates Smart Home Opp Into Reality.)
For its part, the Wireless Broadband Association ensured WiFi 6 featured backwards compatibility, focused on return on investment and cheaper deployment costs, and empowered operators to deliver some early 5G use cases, Tiago Rodrigues, WBA general manager, told Broadband World News.
That's worked well to further expand the popularity of WiFi among operators and municipalities, he said.
"Some deploy their own broadband infrastructures, either by providing WiFi in certain situations or in certain areas or buildings -- schools, libraries, parks. They work very closely as well with the carriers," Rodrigues said. "There is interest, the appetite, to explore any type of technology to provide broadband that is cheaper and deliver faster broadband access to any of their residents. If its possible using the assets that already exist on the ground, perfect. They will do that. If the assets that are already on the ground are not available or not properly used, they are more than willing to explore wireless technology."
Related posts:
— Alison Diana, Editor, Broadband World News. Follow us on Twitter or @alisoncdiana.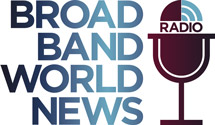 As Vice President of Global Healthcare at AT&T, Maria Lensing oversees the telecommunications operator's technology and professional services offerings across the spectrum of medical providers, from solo practitioners and walk-in clinics to giant hospital chains, medical-device vendors and consulting firms. Lensing also sees more interest from traditional service providers -- cable and telecom operators looking to expand or build relationships with their own medical communities, perhaps as an adjunct to smart-home successes or standalone.
Lensing, who took on this role almost a year ago in May 2018, oversees both the sales and technical teams responsible for developing growth initiatives for AT&T's Global Healthcare business -- including products, services and industry-specific solutions. She also very actively promotes business minority inclusion, education and female empowerment programs and has been recognized both within and outside AT&T. Some awards she's received include "Top 40 Under 40" and "Super Woman in Business" from the Memphis Business Journal.
Join Maria Lensing, VP of Global Healthcare at AT&T, on Tuesday, April 23 at 12:00 p.m. ET / 9:00 p.m. PT, when she's the guest on BBWN Radio, hosted by Broadband World News Editor Alison Diana. Register now!
So far, the agenda includes a discussion of technologies such as fiber and 5G; defining the needs and solutions for a widely diverse range of customers; partnering for success in a typically slow-moving, budget-constrained market; learning and dispersing best practices from other verticals and within other business groups; promoting diversity and female empowerment when so many say they're doing so but so little has changed; and what she hopes to accomplish in another year in this role.
Register and post your questions for Maria on BBWN Radio's easy-to-use chat board. We will get to as many questions as possible. Please post questions before and during the broadcast. Once you've registered, you will be led to the chat board page. Talk to you on April 23!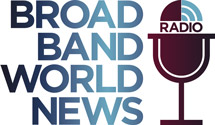 Tune in to Broadband World News Radio on February 14 at 11 a.m. ET / 8 a.m. PT / 4 p.m. UK when John Isch, Practice Director of the Network and Voice Center of Excellence at Orange Business Services, discusses use cases, ROI and misconceptions of software-defined wide-area networks, virtualization and cloud.
All resources
Tuesday, April 30, 2019
11:00 a.m. New York / 4:00 p.m London
Just when you thought the answer to your next technology direction question was clear, the noise around multiple new technology options fills the Internet and airwaves. Multiple 5Gs are being deployed; there's CableLabs' 10G initiative; the ITU and IEEE are toiling around 50G PON – and we haven't even talked about Wi-Fi6 yet! Is any of this real, do you have to pay attention or can you just let the dust settle and then decide?
Since waiting is often not the best option, let's demystify technology options, their impact on your business, and how to prepare for whatever the future brings.
In this webinar, Service Providers will learn:
Current state of 5G and how it affects everyone, not only mobile network providers.
Latest technologies being developed and how they will benefit their networks and subscribers.
How to prepare their networks for the future – whatever it may hold.