AT&T Business CMO: 3 Predictions for 2019

Mo Katibeh, chief marketing officer for AT&T Business, shares some of his predictions for 2019 with the Broadband World News audience:
Next year, technologies that will continue to have a big impact on business include 5G, cybersecurity and the Internet of Things, he said, via email. The convergence of next-generation technologies paired with the rollout of 5G and the advancement of existing mobile networks will start a surge of connected things.
5G early adopters: Manufacturing, healthcare and public safety are expected to be the early benefactors of 5G. Smart factories will revolutionize the manufacturing process as they connect the entire supply chain. The doctor-patient relationship and the traditional way that we think of healthcare will transform. And first responders will have new technology and lifesaving capabilities to protect citizens like never before.

IoT and AI: These will converge to spawn digital twins of assets and processes. Low-cost sensors, artificial intelligence and 5G networks will allow customers to create virtual, software-based replicas of their physical devices and processes. That means users, manufacturers and designers can receive near real-time insights and take action without ever being near their assets. Digital twins of things like vehicles, cities and manufacturing facilities will drive a new wave of operational efficiencies and revenue streams. They will also help engineers validate the design of a product at several points during its lifecycle.

Security: There will be an increased focus on connected cars and associated data privacy. The data from connected cars is largely personal -- it includes everything from where you live, where you spend your time, to where you drop your kids off. It also raises lots of questions: Can this data be used to solve a crime? Who is entitled to it? There are still many questions that society must answer and address.
Related posts:
— Alison Diana, Editor, Broadband World News. Follow us on Twitter or @alisoncdiana.
Wednesday, December 12, 2018
12 p.m. New York / 5 p.m. London
Consumers are buying millions of IoT devices, from smart thermostats and security systems to intelligent entertainment setups and furniture. Yet many of these devices remain isolated because home users are uncomfortable connecting them to each other – or even their WiFi. After all, their WiFi network was probably designed only to handle a few laptops, a gaming system and a couple of smartphones. Now, demand on the network is surging and even though you're delivering 100 Mbps to 1 Gbps, that doesn't necessarily mean the broadband power is in the right place or reaches every corner of a home.
Even if WiFi coverage is sufficient, typing is not on trend. Voice is far more natural, easier and faster. Using a TV keyboard is archaic when more and more households have access to cloud-based voice services, like Amazon Alexa. This webinar will explore how service providers can create a comfortable, truly smart home for consumers – simultaneously driving up margin and loyalty.
All resources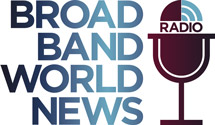 Tune in to Broadband World News Radio on Thursday, November 1 at 8 a.m. PT, 11 a.m. ET, 3 p.m. UK as Ronan Kelly, CTO, EMEA & APAC Regions at ADTRAN, explores the five pillars of network integrity -- a topic he discussed during his recent Broadband World Forum keynote. Register now!
BT's Formula for F1 Success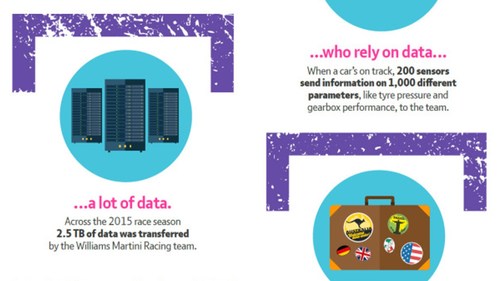 Infographics archive