NBN Moves Goal Post for Rollout Victory

NBN, the government-owned company responsible for Australia's broadband infrastructure, met its own revised estimates for rollout and deployment in fiscal 2019 and the most recent quarter -- an infrequent victory, despite a track record of moving the goal post.
For the three months ended June 27, NBN connected 1.1 million-plus premises, the company said. For its fiscal year, the network passed 9.93 million buildings; its forecast was 9.7 million. NBN saw 5.52 million households or small- and mid-sized businesses activate over the last 12 months, slightly up from its predicted 5.5 million. (NBN's fiscal year ended June 30, but it released this connection data earlier than its financials, which will come out on August 15.)
Since its founding in 2010, NBN frequently has changed its deployment forecasts -- and never upward. In 2011, NBN revised its original target of 223,000 premises passed to 183,000. For fiscal year 2013, it almost halved the forecast from -- 1.22 million to 661,000 premises passed. In 2017 the company celebrated a milestone when it deployed infrastructure past 5.7 million premises and 2.2 million active connections; however, its plan now calls for it to reach 11.2 million premises instead of an earlier expectation of 11.9 million buildings. In 2011, NBN aimed to pass 13 million premises.
The price, however, has increased. Rollout will cost about A$52 billion ($36.8 million) compared to the A$29.5 billion ($20.8 million) originally estimated in 2013. And NBN is nowhere near its once-projected revenue of about $5.4 billion annually, initially predicted for 2020. Now it looks as though network deployment could run through 2022 and investments will continue into the billions.
Related posts:
— Alison Diana, Editor, Broadband World News. Follow us on Twitter or @alisoncdiana.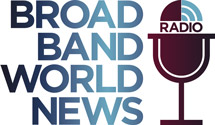 In this insightful Light Reading radio show, Kurt Raaflaub, Head of Strategic Solutions Marketing, will outline the key service provider challenges, deployment considerations, next-gen Gigabit technologies, and service models to win market share in the rapidly growing MDU market.
All resources
Tuesday, May 21, 2019
11:00 a.m. New York / 4:00 p.m London
The MDU market continues to face fierce competition among service providers due to tech-savvy residents (i.e., millennials), demand from building owners and management companies, plus the favorable economics of bulk contracts. However, no MDUs are the same, so service providers must use multiple technologies and inconsistent deployment models, increasing operational complexity and rollout costs.
The MDU market itself is evolving as residents adopt smart-home technologies, generating rising demand for smart apartments with built-in connected thermostats, keyless entryways and doors, and video doorbells. This evolution presents both new challenges and opportunities. In other words, service providers must consider innovative service-delivery strategies to compete and win.
In this Broadband World News and ADTRAN webinar, Kurt Raaflaub, Head of Strategic Solutions Marketing, will highlight emerging MDU broadband Internet trends and challenges. In addition, Kurt will outline the next-generation service creation and delivery platform, built on open standards, that allows service providers to connect millions of underserved MDUs, enables creation of user-driven services, and reduces operational complexity and costs.
Plus, special guest, Alice Lawson, Broadband and Cable Program Manager for the City of Seattle, will discuss Seattle's B4B-Build For Broadband initiative that addresses best practices in planning for MDU telecommunication infrastructure.