Cradlepoint is looking to make fixed cellular networks so easy to set up and configure that a fry cook can do it.
The company introduced new pricing models for its solutions on Tuesday, as well as new branch routers and access points.
4G LTE cellular networks are becoming fast and reliable, presenting a viable alternative to cable, DSL and T1 networks for connecting branch offices, Cradlepoint Inc. CMO Todd Krautkremer tells Broadband World News. But the cellular networks are tricky to set up, which creates problems for companies like retail and fast-food chains, where remote offices often have zero IT support.
Cradlepoint is looking to solve that problem with an appliance that IT staff in the company headquarters can drop-ship out to a remote branch office. Once the appliance arrives, anyone -- even a fry cook -- can plug it in, and the appliance connects over a network and downloads configuration automatically, to get the branch office (or chain restaurant) online and connected, Krautkremer says.
"You can drop-ship it to a restaurant, have a fry cook plug it into the wall, and it will get its configuration and come online," Krautkremer says. "We want to make wireless networking like the cloud," he adds, with minimal hardware and staffing requirements.
(That's not to suggest that fry cooks are dopes. It isn't easy to cook breakfast for hundreds of hungry commuters every day, starting before dawn. But it doesn't give you a lot of time to study up on network configuration...)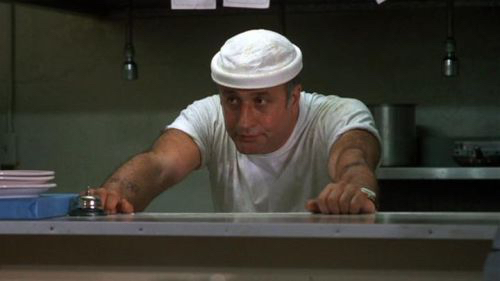 Cradlepoint is a private company, founded in 2006, with revenue over $100 million. Headquartered in Boise, Idaho, with a development center in Silicon Valley, it has about 550 employees. It acquired Pertino two years ago, from which Cradlepoint got its NetCloud cloud service. (See Cradlepoint Buys Pertino for Cloud Networking and Pertino Bolsters Virtual Networking Security.)
Cradlepoint has more than 20,000 enterprise customers, who are deploying 4G LTE connections as part of their enterprise WAN strategy, initially for failover for their MPLS networks. But as LTE networking gets more reliable and better, enterprises are starting to look to LTE as their primary WAN connection.
Compared with MPLS, LTE is less expensive and more flexible, and has greater reach into secondary and tertiary markets.
Enterprises looking to set up WANs with geographical reach using wired connectivity might have to juggle relationships with large numbers of Internet service providers. But with cellular, an enterprise can connect thousands of locations with one or two ISP providers, Krautkremer says.
In addition to connecting branch offices, Cradlepoint is also used for in-vehicle networks, such as the San Jose Police Department, and machine-to-machine communications and Internet of Things. For example, Redbox Automated Retail LLC video rental kiosks have Cradlepoint connectivity.
Cradlepoint uses its NetCloud technology to let enterprises configure networks in the cloud, connecting LTE devices, managing, troubleshooting and monitoring performance of networks "all from a single pane of glass in the cloud," Krautkremer says. He compared Cradlepoint's LTE management with Cisco Meraki WiFi management.
Cradlepoint provides NetCloud Solution Packages comprising hardware, software and support on a subscription basis, with separate packages tailored for branch, mobile and IoT networking.
Cradlepoint cut prices for its solutions on Tuesday. For example, a three-year solution for IoT connectivity is $539, down 30% from the old equivalent pricing of $772; for mobile, pricing is $1,029, down 14%; and branch connectivity starts at $1,139, down 6%.
The company also introduced a new LTE router optimized for the branch, and a WiFi access point for small branches.
Cradlepoint's technology is similar to Nuage, Meraki and Sierra Wireless. Krautkremer says it competes by offering a richer software and cloud management stack, as well as its LTE capabilities.
Related posts:
— Mitch Wagner




Editor, Enterprise Cloud News