Net Neutrality: It's Not Dead Yet

Like the Monty Python skit, net neutrality lives on. It's not the law. But it survives in lawsuits.
Net neutrality will (once again) have its day in court: This time, on Feb. 1, when Mozilla v. FCC is scheduled for the D.C. Circuit Court docket.
On that date, multiple players will line up on each side of the net-neutrality divide in front of a three-judge panel. In Case No. 18-1051, plaintiff Mozilla lines up against the Federal Communications Commission to argue for a return to the 2015 net neutrality regime enacted under former FCC Chair Tom Wheeler via Title II of the "Open Internet Order." Defendant FCC wants its 2017 "Restoring Internet Freedom" to stay on the books.
In reality, whether Mozilla wins or loses its case, the battle over net neutrality most likely will continue.
Here's why:
When FCC Chair Ajit Pai began discussing the move to implent his "Restoring Internet Freedom" order, one main reason was ISPs' decrease in broadband infrastructure spending -- an argument unproven, according to many industry experts.
Advocates on both sides of the Mozilla v. FCC lawsuit include heavy hitters. The FCC is supported by intervenors including NCTA - The Internet & Television Association, CTIA - the Wireless Association and USTelecom. For its part, petitioner Mozilla has intervenors such as National Association of Regulatory Utility Commissioners, American Cable Association, Internet Association, Computer & Communications Industry Association, National Association of State Utility Consumer Advocates, City and County of San Francisco, Writers Guild of America, West, Entertainment Software Association, Wireless Internet Service Providers Association and Digital Justice Foundation.
The loser of the D.C. Circuit decision most likely will try to bring the case to the US Supreme Court.
Justice Brett Kavanaugh may recuse himself from any such case, given his role in the D.C. Circuit Court decision during the Obama era.
Given the timing of court hearings, this (and other) net neutrality cases could reach decision-making at around the same time as the 2020 presidential election.
Should US voters elect a Democrat president in 2020, that does not automatically mean the FCC will change. It's an independent commission, supposedly run free of White House politics. Commissioners have set terms but can leave at any time and may stay on for up to a year or so after their term ends should they desire (and if a replacement is not eagerly awaiting).Recent history suggests, however, it's typically sympathetic to whoever's in charge of the country.
When former President Barack Obama suggested net neutrality was important, Wheeler concurred and acted -- despite much hand-wringing and angst from their Republican adversaries, including Pai. Once in authority, Pai was quick to change the FCC's stance.
No doubt, if the president's party changes in 2020, the status of net neutrality could once again change. And more lawsuits will clutter the D.C. Circuit Court, leading potentially to SCOTUS.
Related posts:
— Alison Diana, Editor, Broadband World News. Follow us on Twitter or @alisoncdiana.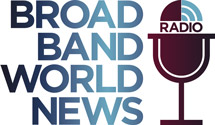 In this insightful Light Reading radio show, Kurt Raaflaub, Head of Strategic Solutions Marketing, will outline the key service provider challenges, deployment considerations, next-gen Gigabit technologies, and service models to win market share in the rapidly growing MDU market.
All resources
Tuesday, May 21, 2019
11:00 a.m. New York / 4:00 p.m London
The MDU market continues to face fierce competition among service providers due to tech-savvy residents (i.e., millennials), demand from building owners and management companies, plus the favorable economics of bulk contracts. However, no MDUs are the same, so service providers must use multiple technologies and inconsistent deployment models, increasing operational complexity and rollout costs.
The MDU market itself is evolving as residents adopt smart-home technologies, generating rising demand for smart apartments with built-in connected thermostats, keyless entryways and doors, and video doorbells. This evolution presents both new challenges and opportunities. In other words, service providers must consider innovative service-delivery strategies to compete and win.
In this Broadband World News and ADTRAN webinar, Kurt Raaflaub, Head of Strategic Solutions Marketing, will highlight emerging MDU broadband Internet trends and challenges. In addition, Kurt will outline the next-generation service creation and delivery platform, built on open standards, that allows service providers to connect millions of underserved MDUs, enables creation of user-driven services, and reduces operational complexity and costs.
Plus, special guest, Alice Lawson, Broadband and Cable Program Manager for the City of Seattle, will discuss Seattleís B4B-Build For Broadband initiative that addresses best practices in planning for MDU telecommunication infrastructure.