Net Neutrality: It's Not Dead Yet

Like the Monty Python skit, net neutrality lives on. It's not the law. But it survives in lawsuits.
Net neutrality will (once again) have its day in court: This time, on Feb. 1, when Mozilla v. FCC is scheduled for the D.C. Circuit Court docket.
On that date, multiple players will line up on each side of the net-neutrality divide in front of a three-judge panel. In Case No. 18-1051, plaintiff Mozilla lines up against the Federal Communications Commission to argue for a return to the 2015 net neutrality regime enacted under former FCC Chair Tom Wheeler via Title II of the "Open Internet Order." Defendant FCC wants its 2017 "Restoring Internet Freedom" to stay on the books.
In reality, whether Mozilla wins or loses its case, the battle over net neutrality most likely will continue.
Here's why:
When FCC Chair Ajit Pai began discussing the move to implent his "Restoring Internet Freedom" order, one main reason was ISPs' decrease in broadband infrastructure spending -- an argument unproven, according to many industry experts.
Advocates on both sides of the Mozilla v. FCC lawsuit include heavy hitters. The FCC is supported by intervenors including NCTA - The Internet & Television Association, CTIA - the Wireless Association and USTelecom. For its part, petitioner Mozilla has intervenors such as National Association of Regulatory Utility Commissioners, American Cable Association, Internet Association, Computer & Communications Industry Association, National Association of State Utility Consumer Advocates, City and County of San Francisco, Writers Guild of America, West, Entertainment Software Association, Wireless Internet Service Providers Association and Digital Justice Foundation.
The loser of the D.C. Circuit decision most likely will try to bring the case to the US Supreme Court.
Justice Brett Kavanaugh may recuse himself from any such case, given his role in the D.C. Circuit Court decision during the Obama era.
Given the timing of court hearings, this (and other) net neutrality cases could reach decision-making at around the same time as the 2020 presidential election.
Should US voters elect a Democrat president in 2020, that does not automatically mean the FCC will change. It's an independent commission, supposedly run free of White House politics. Commissioners have set terms but can leave at any time and may stay on for up to a year or so after their term ends should they desire (and if a replacement is not eagerly awaiting).Recent history suggests, however, it's typically sympathetic to whoever's in charge of the country.
When former President Barack Obama suggested net neutrality was important, Wheeler concurred and acted -- despite much hand-wringing and angst from their Republican adversaries, including Pai. Once in authority, Pai was quick to change the FCC's stance.
No doubt, if the president's party changes in 2020, the status of net neutrality could once again change. And more lawsuits will clutter the D.C. Circuit Court, leading potentially to SCOTUS.
Related posts:
— Alison Diana, Editor, Broadband World News. Follow us on Twitter or @alisoncdiana.
Wednesday, December 12, 2018
12 p.m. New York / 5 p.m. London
Consumers are buying millions of IoT devices, from smart thermostats and security systems to intelligent entertainment setups and furniture. Yet many of these devices remain isolated because home users are uncomfortable connecting them to each other Ė or even their WiFi. After all, their WiFi network was probably designed only to handle a few laptops, a gaming system and a couple of smartphones. Now, demand on the network is surging and even though you're delivering 100 Mbps to 1 Gbps, that doesn't necessarily mean the broadband power is in the right place or reaches every corner of a home.
Even if WiFi coverage is sufficient, typing is not on trend. Voice is far more natural, easier and faster. Using a TV keyboard is archaic when more and more households have access to cloud-based voice services, like Amazon Alexa. This webinar will explore how service providers can create a comfortable, truly smart home for consumers Ė simultaneously driving up margin and loyalty.
All resources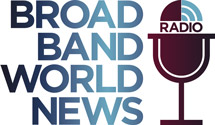 Tune in to Broadband World News Radio on Thursday, November 1 at 8 a.m. PT, 11 a.m. ET, 3 p.m. UK as Ronan Kelly, CTO, EMEA & APAC Regions at ADTRAN, explores the five pillars of network integrity -- a topic he discussed during his recent Broadband World Forum keynote. Register now!
BT's Formula for F1 Success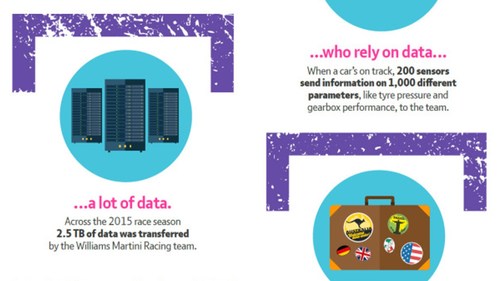 Infographics archive