New Household Formation Fuels US Broadband Gains

Market share shifts between cable and telco providers tell part of the story of the broadband industry's health and vibrance, but the effects of new household formation on subscriber growth -- a somewhat unappreciated metric -- tell much more, according to a top industry analyst.
In a new report, MoffettNathanson analyst Craig Moffett said broadband growth would have slowed considerably in 2018 if not for the strength in new household formation, which grew 1.3% in Q4 2018 alone. By his estimate, new household formation accounted for about 44% of the 2.7 million industry net adds in 2018.
"The stronger growth in broadband is not somehow tarnished by the fact that it owes to a macro driver like growth in occupied dwelling units. But it is important to understand the source of the industry's growth," Moffett explained.
With respect to market share trends, US cable operators again "won" Q4 2018, as MSOs tacked on 841,000 net broadband adds in the period, up 4.9% year-on-year. The telcos lost 145,000 subs, down 1.3%, while satellite broadband service providers added 28,000 net subs, up 9%. When they are all combined, US broadband providers raked in 724,000 net adds in Q4, up 2.9%.
And despite the recent introduction of speedy, fixed wireless services aimed to disrupt the wired, in-home broadband market, there were "no signs of wireless substitution (either fixed or mobile)," in Q4 2018, Moffett wrote.
For more about Moffett's analysis of the broadband market following the recent wave of Q4 results, please see the story on our sister site, Light Reading. (See 'No Signs of Wireless Substitution' for In-Home Broadband in Q4 – Analyst .)
— Jeff Baumgartner, Senior Editor, Light Reading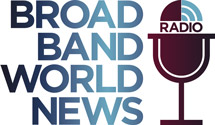 In this insightful Light Reading radio show, Kurt Raaflaub, Head of Strategic Solutions Marketing, will outline the key service provider challenges, deployment considerations, next-gen Gigabit technologies, and service models to win market share in the rapidly growing MDU market.
All resources
Tuesday, May 21, 2019
11:00 a.m. New York / 4:00 p.m London
The MDU market continues to face fierce competition among service providers due to tech-savvy residents (i.e., millennials), demand from building owners and management companies, plus the favorable economics of bulk contracts. However, no MDUs are the same, so service providers must use multiple technologies and inconsistent deployment models, increasing operational complexity and rollout costs.
The MDU market itself is evolving as residents adopt smart-home technologies, generating rising demand for smart apartments with built-in connected thermostats, keyless entryways and doors, and video doorbells. This evolution presents both new challenges and opportunities. In other words, service providers must consider innovative service-delivery strategies to compete and win.
In this Broadband World News and ADTRAN webinar, Kurt Raaflaub, Head of Strategic Solutions Marketing, will highlight emerging MDU broadband Internet trends and challenges. In addition, Kurt will outline the next-generation service creation and delivery platform, built on open standards, that allows service providers to connect millions of underserved MDUs, enables creation of user-driven services, and reduces operational complexity and costs.
Plus, special guest, Alice Lawson, Broadband and Cable Program Manager for the City of Seattle, will discuss Seattle's B4B-Build For Broadband initiative that addresses best practices in planning for MDU telecommunication infrastructure.