Comcast will soon double the maximum downstream speeds of its "Internet Essentials" program for low-income households while it also moves to accelerate the deployment of Wi-Fi-powered "Lift Zones" for students.
Under the revised Internet Essentials offerings, new and existing customers on the plan will see speeds rise to 50 Mbit/s downstream (up from a previous max of 25 Mbit/s), starting March 1. Upstream speeds are also rising – to 5 Mbit/s from 3 Mbit/s.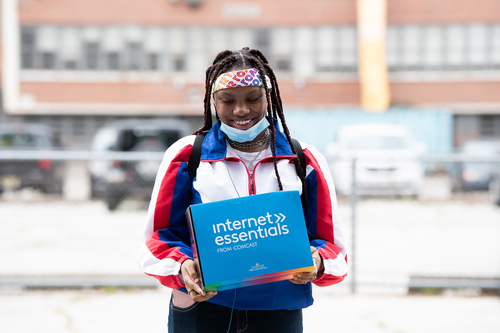 Comcast said the price for Internet Essentials – a program that stems from a voluntary commitment tied to Comcast's acquisition of NBCUniversal in 2011 that has connected more than 8 million people so far – will stay where it's been for 10 years: $9.95 per month. This marks the sixth time in 10 years (and the second time in less than a year) that Comcast has increased the speeds for Internet Essentials. The original Internet Essentials product delivered a mere 1.5 Mbit/s down by 364 Kbit/s up.
Among other enhancements, Comcast has also added its cybersecurity product to Internet Essentials for no added cost. The cable op is also offering 60 days of free service to new Internet Essentials customers through June 30, 2021.
In addition, Comcast is accelerating the deployment of Wi-Fi-powered "Lift Zones" in community centers, targeting rollouts of 1,000 Lift Zones around the country by the end of 2021. The updated plan puts the deployment plan a year ahead of its original schedule, Comcast said.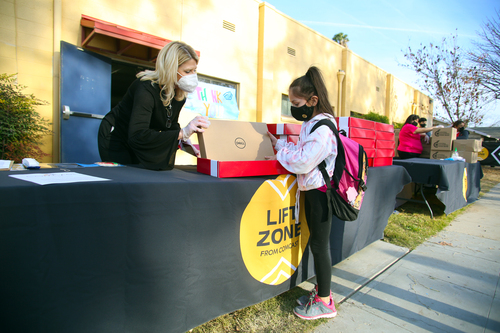 Billed as a complement to the Internet Essentials program, Lift Zones provide free Wi-Fi to students in need of connectivity for distance learning, which has become increasingly pronounced during the pandemic. Comcast launched about 200 Lift Zones last year.
The cable op also announced it has committed more than $40 million in cash to education and "equity-focused partners that share the company's goals of advancing social justice and equality." Partners benefiting from the financial commitment include organizations such as Per Scholas, Coded by Kids, Center for Black Innovation, Inner-City Arts and BUILD.org.
Comcast is one of several US service providers that have expanded or enhanced broadband products for low-income households during the pandemic.
Last month, for example, Verizon broadened the availably of Fios Forward, an Internet service for customers who qualify for the Lifeline government assistance program, after introducing the service on a more limited basis last April. Fios Forward starts at $19.99 per month for a 200 Mbit/s symmetrical broadband service.
Related posts:
— Jeff Baumgartner, Senior Editor, Light Reading, special to Broadband World News