About Us
Towards a Profitable Ultra-Broadband Society
Broadband World News is an online community that provides year-round coverage of a market that meets at the annual Broadband World Forum event. Broadband World News provides real-time coverage of the key topics explored at BBWF -- and there's a great deal to discuss, analyze and understand as network operators seek to build the networks and develop the services that will cater to the needs of an always-connected, video-hungry, cloud-oriented user base.

Broadband World News serves as an online resource for ultra-broadband network operators, ISPs, content and video service providers, regulators, investors, utilities and municipal/smart city network developers, providing them with the latest developments in the high-speed fixed-broadband access network sector. BBWN identifies key trends; speaks to industry movers and shakers behind the disruption and deployments; as well as those designing standards and products for operators in space, on land and under the ocean.

Broadband World News provides premium content for readers through breaking news and analysis, executive interviews, case studies and research reports, radio shows, white papers, webinars and its weekly newsletter.

Table 1: 2019 Broadband World News Editorial Calendar

| | |
| --- | --- |
| January 2019 | Automation & CX |
| February 2019 | PON |
| March 2019 | Smart Planet |
| April 2019 | Gfast |
| May 2019 | 5G and Fiber |
| June 2019 | WiFi |
| July 2019 | Selling Cloud Services |
| August 2019 | Advances in Fiber-Optic Cable |
| September 2019 | DOCSIS |
| October 2019 | SD-WAN |
| November 2019 | Mobile |
| December 2019 | Security |
Contact Us
For more details on Broadband World News's mission and sponsorship opportunities, contact the sales team and an account representative will get back to you shortly.
If you are a Broadband World News reader with a question or comment, contact the editorial department.
Spanish telecom giant says networks based on fiber now pass nearly 130 million premises across its various markets.
Wireless ISP says its rooftop hardware, equipped with 802.11ay technology, will enable it to offer Gigabit broadband services in the California Bay Area later this year.
The fourth-largest US cable operator reports accelerated deployment of FTTH lines and launch of DOCSIS 3.1 service over HFC network in Q4.
Giant operator claims to be Europe's 'undisputed leader in fiber' broadband access.
Viasat notched record ARPU for its US consumer satellite broadband service in fiscal Q3 as subscribers opted for speedier, more expensive tiers.
All resources
Thursday, January 23, 2020
12:00 p.m. New York / 5:00 p.m. London
It wasn't long ago that TV was ranked by subscribers as the most important service in the bundle provided by their communications service provider (CSP). Recent research indicates that for nearly three quarters of subscribers, broadband is now the most important service. Broadcast TV is the most important service to only 15% of North American consumers, replaced by OTT video streaming platforms like Netflix, Amazon Prime and Disney+. In addition, many different competitors are moving aggressively to stake a claim in consumers' homes.
In 2020, CSPs need to fight back by transforming their business models, which are becoming more reliant on a single source of revenue: fixed broadband services.
This webinar will focus on helping CSPs transform their business models by placing a firm focus on delivering a sensational subscriber experience and by offering compelling new services that generate value for subscribers. These actions will reinforce the CSP's strategic position in the home network and position themselves for growth in the next decade.
Key topics include:
Being the first to market with WiFi 6 technology, in response to consumer purchases of new devices over the holidays;
Having the insights needed to proactively resolve issues, often before your subscribers even know that there are issues;
Providing help desk agents with the visibility they need to resolve common subscriber issues more quickly;
Delivering a mobile app, in response to consumer demands for the ability to do some things themselves, rather than having to call technical support; and
Addressing consumer concerns around device security, privacy and control with enhanced security and parental controls.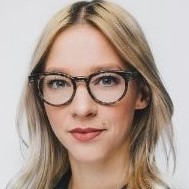 As the Senior Digital Experience Strategist at Canadian operator Rogers Communications, Lindsey Omelon build on her years of marketing experience to approach her strategy with a hybrid ...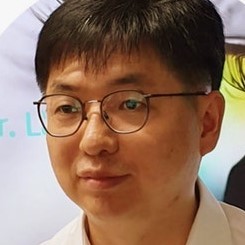 There's certainly no shortage of hype around the use of AI in the telecoms sector, but fewer instances of real-world deployments. South Korean national operator KT is one of those ...