About Us
Towards a Profitable Ultra-Broadband Society
Broadband World News is an online community that provides year-round coverage of a market that meets at the annual Broadband World Forum event. Broadband World News provides real-time coverage of the key topics explored at BBWF -- and there's a great deal to discuss, analyze and understand as network operators seek to build the networks and develop the services that will cater to the needs of an always-connected, video-hungry, cloud-oriented user base.

Broadband World News serves as an online resource for ultra-broadband network operators, ISPs, content and video service providers, regulators, investors, utilities and municipal/smart city network developers, providing them with the latest developments in the high-speed fixed-broadband access network sector. BBWN identifies key trends; speaks to industry movers and shakers behind the disruption and deployments; as well as those designing standards and products for operators in space, on land and under the ocean.

Broadband World News provides premium content for readers through breaking news and analysis, executive interviews, case studies and research reports, radio shows, white papers, webinars and its weekly newsletter.

Table 1: 2019 Broadband World News Editorial Calendar

| | |
| --- | --- |
| January 2019 | Automation & CX |
| February 2019 | PON |
| March 2019 | Smart Planet |
| April 2019 | Gfast |
| May 2019 | 5G and Fiber |
| June 2019 | WiFi |
| July 2019 | Selling Cloud Services |
| August 2019 | Advances in Fiber-Optic Cable |
| September 2019 | DOCSIS |
| October 2019 | SD-WAN |
| November 2019 | Mobile |
| December 2019 | Security |
Contact Us
For more details on Broadband World News's mission and sponsorship opportunities, contact the sales team and an account representative will get back to you shortly.
If you are a Broadband World News reader with a question or comment, contact the editorial department.
STC, Comcast and NTT Communications are among the operators interested in using Cisco's Silicon One, part of the vendor's newly unveiled unified single silicon architecture for routers that is designed to slash testing costs and time.
New connected devices from generous relatives, plus endless hours of streaming choices, will cause holiday revelers to use up to 330 gigabytes per subscriber this holiday season, OpenVault predicts.
European cable operator partners with SAM Seamless Network to provide residential customers with software-based cybersecurity solution for all connected devices.
Many Tier 1 MSOs have yet to choose between EPON and GPON, and their natural ties to IEEE standard-based technologies plus EPON's accelerated future timeline, could make this an attractive standard for large cable ops, ADTRAN engineering exec Jess Beihoffer tells BBWN.
The federal watchdog agency recommends the FCC consider eliminating the old cost-accounting program since it's more prone to fraud than the alternative reimbursement method among small, rural providers that receive about $2.5 billion annually to deploy broadband.
All resources
Thursday, October 17, 2019
12 p.m. New York/ 5:00 p.m. London
The ongoing debate around GPON vs EPON can get as heated as discussions around politics and religion, but both technologies offer some advantages over the other depending on the needs your network is servicing.
In this webinar, we will focus on the facts around the GPON vs EPON debate and how that technological decision is almost always made based on factors outside the technology itself.
Key topics include:
GPON vs EPON Technologies Overview
GPON vs EPON Rates & Reach
ITU vs IEEE – Where's the difference?
Future Growth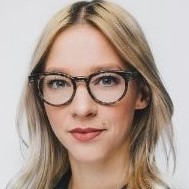 As the Senior Digital Experience Strategist at Canadian operator Rogers Communications, Lindsey Omelon build on her years of marketing experience to approach her strategy with a hybrid ...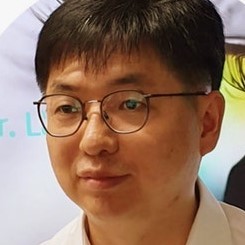 There's certainly no shortage of hype around the use of AI in the telecoms sector, but fewer instances of real-world deployments. South Korean national operator KT is one of those ...