Three Questions for New Google Fiber CEO
Google Access, the division that includes Google Fiber and Webpass, is leader-less no longer.
This week, Dinesh (Dinni) Jain, a veteran of US and European cable and telco industries, started work as CEO of Google Access, the division that includes both Fiber and Webpass. He replaces Greg McCray, who left after only five months on the job. (See Google Fiber: Disruptor Is Disrupted (Again).)
For the past four years, Jain was chief operating officer at Time Warner Cable. He's also held top-management roles at Insight Communications, Insight Midwest and Coaxial Communications, as well as general management positions in cablecos such as OCOM Corp. and International CableTel, according to Bloomberg.
Since Google Access, in particular Google Fiber and Webpass, lacked a dedicated leader for three months, Broadband World News compiled five questions we'd like to ask Jain. Add yours in the comments.
It will cost less than $20 billion to connect unserved US anchor institutions with fiber, a step that will deliver fiber-based broadband to 95% of the population, a cost analysis conducted for the SHLB Coalition said.
In a February 21 radio show, Jeremy Harris, director of subscriber solutions and experience at ADTRAN, will discuss how service providers can use SD-Access, virtualization, automation and other technologies to improve customer experience – thereby decreasing churn and boosting sales.
Sure, Google Fiber may have turned its back on Beantown but AT&T is showing apartment-dwelling Bostonians some love with a new 500Mbit/s Gfast offering.
Annual report for FTTH Council Europe shows the number of FTTH/B connections across an extended European region hit 51.6 million in September 2017, but still a massive chunk is in Russia.
Calix reports eight consecutive quarters of growth and record sales of more than half a billion dollars for fiscal 2017, despite a challenging fourth quarter where customers delayed decision making due to M&As and demand for expedited ROI.
Wednesday, March 7, 2018
11:00 a.m. EST / 4:00 p.m. London
Interoperability and field-test procedures accelerate time to revenue and ensure good service.
As fiber moves deeper into the access network and is married with Gfast copper technology to deliver gigabit services, there are several key test considerations that ensure success.
Attend this webinar and learn:
Advantages of combining GPON and Gfast
Gfast features
GPON construction and activation test
Upgrading and testing for Gfast
Speed testing to validate service and TCP efficiency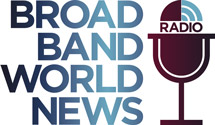 During the show, CenturyLink's SVP pf Network Architecture, Andrew Dugan will discuss his new role, the benefits SD-WAN delivers, its role as a transformational technology and why service providers and their customers can begin deploying SD-WAN today. Bring your questions!
All resources
BT's Formula for F1 Success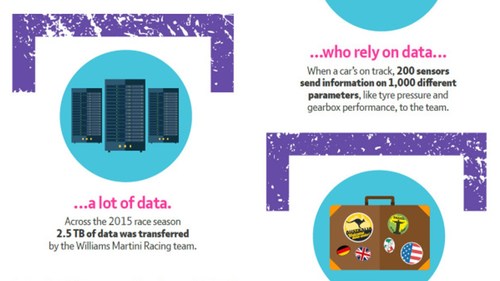 Infographics archive