Webinar: How to Realize the Promise of Converged Networks
As providers reinvent themselves, they envision converged services networks that use fewer, simplified network elements easily provisioned and coordinated.
Verizon has shared much of its journey toward its Intelligent Network Edge strategy, including its work with Calix and ADTRAN, and its decision to rely solely on NG-PON2 (rather than GPON or XGS-PON). Only last month, Verizon and Calix announced the industry's first large-scale commercial deployment (See Verizon, Calix Deploy Commercial NG-PON2 .)
During Calix Connexions 2017, Verizon's Vice President of Planning Lee Hicks discussed the company's plan to garner efficiencies and savings from using one network, plus the additional transformational capabilities it will provide. Hicks also keynoted the annual Calix event in 2016.
Calix will share the details of how service providers can leverage its experiences partnering with Verizon on this revolutionary initiative on on Feb. 14 at 11 a.m. EST / 8 a.m PST during a webinar: "Delivering on the Promise of Software Defined, Converged Networks."
Michel Langlois, senior vice president of products at Calix, and Shane Eleniak, vice president of Systems Products at Calix, will share insight and take attendees' questions during the event.
Related posts:
— Alison Diana, Editor, Broadband World News. Follow us on Twitter or @alisoncdiana.
MobiTV will launch MobiTV Connect in July, a multi-tenant managed streaming service that already boasts delivery rights from more than 210 major networks and 35 service provider customers, says MobiTV CEO Charlie Nooney.
Australian wholesaler nbn eliminates costly and disruptive trenching of homeowners' driveways by using copper to deliver last-mile connectivity from sidewalk-based Distribution Point Units (DPUs) to subscribers.
After five consecutive quarters of decline, overall PON revenue rebounded in the first quarter of 2018 thanks to Chinese demand for high-speed broadband, Dell'Oro reports.
Join us on Tuesday, June 19, at 11:00 a.m. EDT, when Kurt Raaflaub, head of Strategic Solutions Marketing at ADTRAN, discusses how operators can use an array of tools to woo and win lucrative multi-dwelling unit contracts — a growing market around the world.
ONAP's Beijing release is proof positive that standards development organizations are moving at the pace and in the manner of open source.
Wednesday, May 16, 2018
11:00 a.m. New York / 4:00 p.m. London
We will explore several fiber network environments, common vulnerabilities, and the business impact of failures. Fiber networks are typically a combination of owned and leased fiber. Learn how to reduce MTTR by up to 60% when an event occurs and how to detect degradation before it generates a service impact. Fiber monitoring of leased fiber helps ensure that the responsible party is dispatched for repair and SLAs can be managed. We will discuss both in service and out of service monitoring. Learn about the opportunities to improve business results in the following environments:
Hyperscale datacenters- the business need for near 100% uptime
5G small cell combined with leased fiber - ensuring the SLA for leased fiber
Long haul and Metro dark and lit fiber monitoring - reducing MTTR and preventing damage
FTTX construction and service activation in the access or MSO network - accelerating time to revenue
Security- preventing fiber tapping and data theft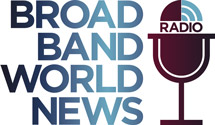 A substantial percentage of the world, especially millennials, live in multi-dwelling units (MDUs). Competition among service providers is fierce to target the lucrative MDU market due to resident demographics (millennials need for always-on connectivity), demand from building owners and the favorable economics of bulk contracts. However, no MDU is the same, so service providers need to think about a broadband toolkit approach that allows them to speed delivery of Gigabit services at lower costs and with minimal tenant disruption.
In this insightful Light Reading radio show, Kurt Raaflaub, Head of Strategic Solutions Marketing, will outline the key service provider challenges, deployment considerations, next-gen Gigabit technologies, and service models to win market share in the rapidly growing MDU market.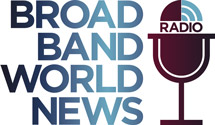 Join us when Jeff Finkelstein, Executive Director of Advanced Technologies at Cox Communications, is BBWN Radio's guest for a wide-ranging conversation about the cable operator's strategic network direction, DOCSIS 3.1, digital transformation and more. Bring your curiosity and questions when our distinguished guest speaks with Broadband World News Editor Alison Diana on May 24 at 1 pm ET; 10 am PT; 6 pm BST.
All resources
BT's Formula for F1 Success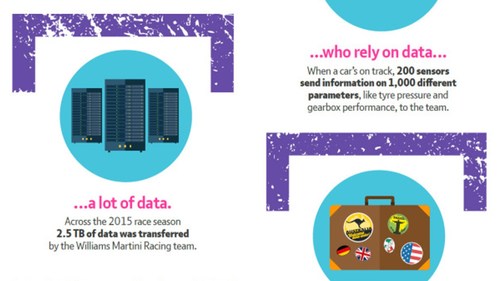 Infographics archive