Global Industrial IoT Market to Cross $232.15B by 2023
Maharashtra, India -- The global industrial Internet of Things (IIoT) market is expected to reach $232.15 billion by 2023, increasing at a compound annual growth rate (CAGR) of around 8.06% between 2018 and 2023, according to a report published by Zion Market Research.
The IIoT ought to be comprehended as a subset of the more extensive IoT, where connections exist essentially to create physical goods for commerce and maintain the physical assets of production. The idea of the IIoT applies the possibility of the idea of broad-spectrum Internet connectivity to specific business objectives and processes that make physical products for business sectors. IIoT's ability to reduce manufacturing costs has been an important factor in its growth. Energy and the cost of power play a major role in manufacturing and distribution costs. Through smart technology and sensors, the IIoT can cut back the overall cost of manufacturing and distribution cost. The growing need for cloud integration, big data analytics, robotics and automation further drives global demand for IIoT solutions.
As the cost and complexity of automated tasks decrease and the emergence of real-time supply chain information in transportation and logistics industry increases, the IIoT can give access to real-time supply chain data by tracking materials, equipment and items as they travel through the production network. However, security-related issues coupled with big data and artificial intelligence may limit growth of IIoT.
Democratic candidate Christine Hallquist, herself a former CEO of Vermont Electric Cooperative, believes the state's digital divide will end if she wins and mandates that all utilities pay to deploy fiber, then sell their wholesale services.
In a new report produced in tandem with SCTE/ISBE, Heavy Reading spells out what cable operators are doing with fiber now, what they plan to do with it in the future and which challenges are the biggest.
Nokia kicks off a busy October by announcing a fixed access network slicing solution, PON interoperability approach and antennas that make a sound business case for 4G fixed wireless residential service.
With the availability of SD-Access products that leverage Amendment 3 Gfast capabilities like 212 MHz spectrum, DTA support and ability to deliver symmetric gigabit speeds, operators can quickly sate the needs of gigabit-hungry customers.
Given their complexity and the number of high-speed demands placed on them, operators could use a "medical checkup for the network," writes Eddy Vergauwen, who leads global services marketing activities for Nokia's Fixed Networks.
Thursday, September 27, 2018
2:00 pm ET / 11:00 am PT
Fast, reliable broadband is essential to how we live, work and play today – and the upcoming arrival of 5G will only further increase demand and reliance on fiber infrastructure. Already viewed by consumers as intolerable, delays, outages or the regular maintenance difficulties associated with operating a network will become further exacerbated when residential subscribers further rely on connected devices for day-to-day life. Just as providers deploy network automation tools to reduce operational issues, they must take similar care to manage consumer expectations when they roll out fiber or new services. This webinar features leaders who will discuss how to manage marketing and consumer expectations at every stage of the network lifecycle. Marketing professionals, c-level executives and policymakers interested in drumming up fiber envy should attend.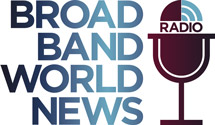 In this insightful Light Reading radio show, Kurt Raaflaub, Head of Strategic Solutions Marketing, will outline the key service provider challenges, deployment considerations, next-gen Gigabit technologies, and service models to win market share in the rapidly growing MDU market.
All resources
BT's Formula for F1 Success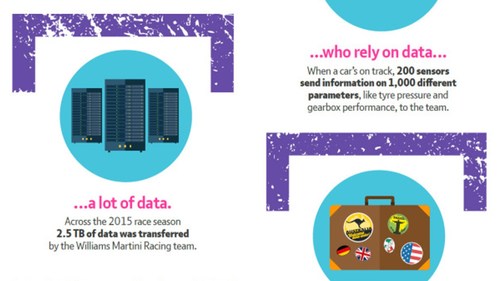 Infographics archive