Minnesota ISP Uses Calix Mesh, Cloud & WiFi to Connect Remote Users
PETALUMA, Calif. -- Calix, Inc. (NYSE:CALX) today announced Minnesota WiFi, a wireless Internet service provider (WISP) based in southern Minnesota, is leveraging Calix Cloud and Mesh-Enhanced Carrier Class Wi-Fi solutions to bring its managed Wi-Fi service to residential and business subscribers across six counties.
Through the use of Calix GigaCenters, Minnesota WiFi has dramatically improved the broadband speeds and cloud-based services for its subscribers, allowing local businesses to thrive and residents to maintain their rural, teleworking lifestyle. With Calix Cloud in place, Minnesota WiFi has also been able to improve its support for these subscribers as the remote troubleshooting capabilities have resulted in faster call time resolution and fewer costly truck rolls.
"In the 13 communities Minnesota WiFi serves in and around Rochester, our broadband service enables our subscribers to enjoy the comforts of rural living while being able to take advantage of the same level of service they would find in a big city," said Darin Steffl, owner of Minnesota WiFi. "Many of our subscribers rely on Wi-Fi for high-bandwidth applications like VPN connections to the Mayo Clinic to work remotely or for transferring huge satellite images of farmland for agricultural tile drainage. We found phenomenal performance and coverage from the Calix GigaCenters, especially in the 5Ghz band."
Spanning a large area in the southeastern part of the state, Minnesota WiFi brings broadband service to many subscribers who live in a rural area with big expanses of terrain. With this large, but low-density service area and a lean support team, Minnesota WiFi is always looking for ways to make strategic technology investments that provide differentiated services to subscribers while keeping support costs down and maintaining profitability. The Calix Carrier Class Wi-Fi solutions have provided Minnesota WiFi with the reliability and whole-home coverage their subscribers require, while delivering the ability to recognize additional savings. Whether through subscriber self-installations of the 804Mesh units or adding VoIP service through the built-in voice support on the 844E GigaCenters, Minnesota WiFi can reduce its truck rolls and eliminate the need for additional equipment on-site.
"Now that these critical broadband connections are in place, WISPs must be able to extend that service into the local homes and businesses with cutting-edge Wi-Fi technologies that deliver the ROI required for their future success," said Skip Hirvela, Calix vice president of sales.
Calix Inc. (NYSE: CALX)
Democratic candidate Christine Hallquist, herself a former CEO of Vermont Electric Cooperative, believes the state's digital divide will end if she wins and mandates that all utilities pay to deploy fiber, then sell their wholesale services.
In a new report produced in tandem with SCTE/ISBE, Heavy Reading spells out what cable operators are doing with fiber now, what they plan to do with it in the future and which challenges are the biggest.
Nokia kicks off a busy October by announcing a fixed access network slicing solution, PON interoperability approach and antennas that make a sound business case for 4G fixed wireless residential service.
With the availability of SD-Access products that leverage Amendment 3 Gfast capabilities like 212 MHz spectrum, DTA support and ability to deliver symmetric gigabit speeds, operators can quickly sate the needs of gigabit-hungry customers.
Given their complexity and the number of high-speed demands placed on them, operators could use a "medical checkup for the network," writes Eddy Vergauwen, who leads global services marketing activities for Nokia's Fixed Networks.
Thursday, September 27, 2018
2:00 pm ET / 11:00 am PT
Fast, reliable broadband is essential to how we live, work and play today – and the upcoming arrival of 5G will only further increase demand and reliance on fiber infrastructure. Already viewed by consumers as intolerable, delays, outages or the regular maintenance difficulties associated with operating a network will become further exacerbated when residential subscribers further rely on connected devices for day-to-day life. Just as providers deploy network automation tools to reduce operational issues, they must take similar care to manage consumer expectations when they roll out fiber or new services. This webinar features leaders who will discuss how to manage marketing and consumer expectations at every stage of the network lifecycle. Marketing professionals, c-level executives and policymakers interested in drumming up fiber envy should attend.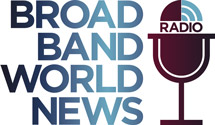 In this insightful Light Reading radio show, Kurt Raaflaub, Head of Strategic Solutions Marketing, will outline the key service provider challenges, deployment considerations, next-gen Gigabit technologies, and service models to win market share in the rapidly growing MDU market.
All resources
BT's Formula for F1 Success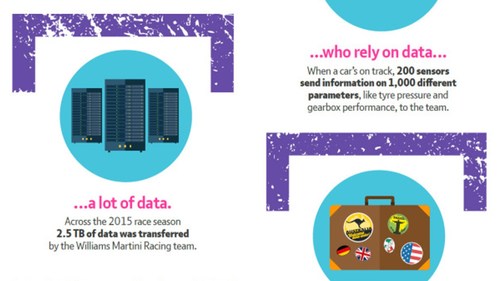 Infographics archive