Calix Launches AXOS With SMx on E7-2 to Accelerate Next-Gen Network Deployment
PETALUMA, Calif. -- Calix today announced it is enabling service provider customers to accelerate their migration to a next generation network with its new AXOS Services Management Connector (SMx).
When combined with the complete end-to-end solution of the AXOS E7-2 Intelligent Modular System, service providers can dramatically simplify their operational procedures of service and subscriber activation. To date, more than 200 service providers have already started leveraging AXOS, the world's only always on architecture, to accelerate their business model transformation. Many Calix E7-2 customers are among that group including Arkwest, ECTC, and Gibson Electric Cooperative who now can easily integrate existing back office systems that use northbound interfaces other than native AXOS NETCONF/YANG with the new AXOS connector SMx.
"A major challenge for service providers today is to find a clear, obtainable pathway to transition their legacy networks to the software-defined networks of tomorrow via SDN technologies," said Michael Howard, executive director, research and analysis at IHS Markit. "Operators are looking for a way to make this transition without major changes to their existing back-office systems and infrastructure in order to give them a competitive advantage. We believe that operators will want to examine the Calix strategy, which is designed to enable service providers of all types to make this transition without disturbing the growth of their business. It will help to measurably reduce operational costs while accelerating their move to SDN."
AXOS SMx is the latest addition to the Calix AXOS family of connectors, which allow service providers to bridge the gap from older technologies to next-generation solutions via cutting-edge software. Built to give service providers another option for their transition to SDN beyond the native AXOS NETCONF/YANG interfaces, AXOS SMx gives them the flexibility to deploy an SDN network with automated workflows today using existing back-office business systems.
Service providers face many challenges in the access network, not the least of which is the variety of deployment scenarios they face with subscribers living in every location from the very remote to large urban buildings. With AXOS, E-Series systems and SMx, service providers can use a common operational service model. This common model can be leveraged regardless of the physical technology layer or the access network deployment location, from remote nodes, to an MDU or to a central office. In every combination of these scenarios, AXOS' self-healing capabilities allow service providers to maintain an always on network while dramatically reducing expensive truck rolls.
"From the inception of AXOS, the Calix vision has been to deliver a complete end-to-end solution that enables our customers to easily adopt next generation network architectures across their entire access network," said Shane Eleniak, Calix vice president of products. "With the addition of AXOS SMx, our customers can transition to a software-defined network without the cost of integrating SDN controllers and orchestrators and simplify their operational procedures of service and subscriber activation down to just a few simple steps through automated workflows."
Calix Inc. (NYSE: CALX)
Wireless Broadband Alliance and Next Generation Mobile Alliance teamed up to ensure WiFi 6 and 5G converge in 3GPP specs.
The industry organization's major initiatives will address broadband differentiation based on quality of experience, global test labs for services, 5G, multi-access strategies and more, say CEO Robin Mersh and CMO Geoff Burke in an interview with BBWN.
After NTIA asked for public comments on map improvements in October 2018, the FCC decommissioned the agency's broadband map in early December but did not say whether it will use any of the public's great ideas on its own (largely panned) map.
Mike Zeto, GM of AT&T's Smart Cities division, expects metro areas to adopt platforms to manage multi-departmental IoT solutions once internal processes are aligned and more agencies are involved in smart city applications.
Angus Ward, CEO of Digital Platform Solutions at tech and management consulting firm BearingPoint, shares his thoughts on the opportunities, hurdles and strategies CSPs face in the year ahead.
Wednesday, December 12, 2018
12 p.m. New York / 5 p.m. London
Consumers are buying millions of IoT devices, from smart thermostats and security systems to intelligent entertainment setups and furniture. Yet many of these devices remain isolated because home users are uncomfortable connecting them to each other – or even their WiFi. After all, their WiFi network was probably designed only to handle a few laptops, a gaming system and a couple of smartphones. Now, demand on the network is surging and even though you're delivering 100 Mbps to 1 Gbps, that doesn't necessarily mean the broadband power is in the right place or reaches every corner of a home.
Even if WiFi coverage is sufficient, typing is not on trend. Voice is far more natural, easier and faster. Using a TV keyboard is archaic when more and more households have access to cloud-based voice services, like Amazon Alexa. This webinar will explore how service providers can create a comfortable, truly smart home for consumers – simultaneously driving up margin and loyalty.
All resources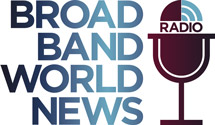 Tune in to Broadband World News Radio on Thursday, November 1 at 8 a.m. PT, 11 a.m. ET, 3 p.m. UK as Ronan Kelly, CTO, EMEA & APAC Regions at ADTRAN, explores the five pillars of network integrity -- a topic he discussed during his recent Broadband World Forum keynote. Register now!
BT's Formula for F1 Success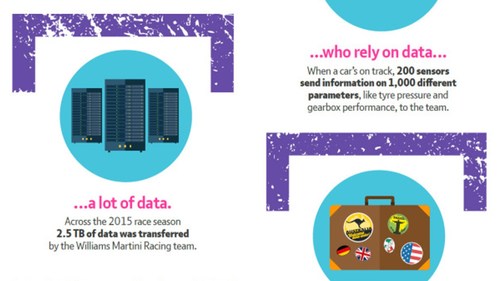 Infographics archive