Comcast Rolls Out xFi Pods Nationwide
Philadelphia -- Comcast today announced the national availability of xFi Pods, giving Xfinity Internet customers a new option for their whole-home WiFi needs. The small, easily installed adaptive pods plug into any electrical outlet, pair with either the xFi Wireless Gateway or the xFi Advanced Gateway, and help customers extend reliable WiFi coverage to hard-to-reach areas of their homes.
"Our gateway devices are incredibly powerful, but we know that some homes have a unique layout or are constructed of materials that can disrupt WiFi coverage in some rooms," said Eric Schaefer, senior vice president and general manager of Broadband, Automation and Communications at Comcast Cable. "WiFi is the oxygen for the digital home and our xFi Pods can blanket a home with great coverage and are simple to install and easy to use."
xFi Pods work with the xFi Gateways to continuously monitor and optimize WiFi connections to each device. Powered by a cloud-based, remote management platform, xFi Pods evaluate the WiFi environment to ensure devices are using the ideal bands and WiFi channel. In addition, xFi Pods self-monitor their performance, and can heal themselves to deliver the best WiFi experience for each device.
The hexagon-shaped xFi Pods are sold either in three packs for $119, or in six packs for $199, plus shipping and handling. They can be purchased online at www.xfinity.com/xfipods, from the xFi app, and in select Xfinity retail stores. Later this year, Comcast plans to introduce a monthly payment plan option to purchase xFi Pods.
The national availability of xFi Pods follows last year's successful launch of the Xfinity xFi platform, which gives customers a simple, digital dashboard to set up and manage their home WiFi networks. xFi is packed with user-friendly features like: being able to quickly find the home's WiFi password, see what devices are connected to the network, set parental controls, get notifications about activities on the home network, and even pause WiFi access to certain devices during dinner or bedtime.
To add xFi Pods, customers simply need to download the xFi mobile app (for iOS and Android) and follow the prompts. Once set up is complete, customers can view the connection status of all Pods, see how WiFi devices are connecting (either through a Pod or directly to the Gateway), and continue to monitor all WiFi devices right from the xFi mobile app.
Comcast Corp. (Nasdaq: CMCSA, CMCSK)
The US Department of Agriculture gives high points to those operators providing symmetric, high-speed infrastructure when considering loan and grant applicants.
UK mobile operator will use its 5G spectrum to launch a fixed wireless access (FWA) service in London in August and plans to have that offer, plus mobile 5G services, in 25 UK cities by the end of this year.
Authorization of $166.8 million over next decade earmarked for 60,850 unserved rural homes and businesses across 22 states.
Tunable optics components add up to about $1,000, says Nokia's Stefaan Vanhastel, too high an admission cost for the $26-plus billion corporation in a market estimated at $204 million in 2022.
As enterprises adopt public networking, their adoption of dark fiber for high-security uses grows, said Ed Morche, president of enterprise and government markets at CenturyLink.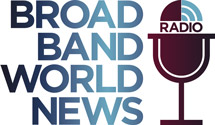 In this insightful Light Reading radio show, Kurt Raaflaub, Head of Strategic Solutions Marketing, will outline the key service provider challenges, deployment considerations, next-gen Gigabit technologies, and service models to win market share in the rapidly growing MDU market.
All resources
Tuesday, May 21, 2019
11:00 a.m. New York / 4:00 p.m London
The MDU market continues to face fierce competition among service providers due to tech-savvy residents (i.e., millennials), demand from building owners and management companies, plus the favorable economics of bulk contracts. However, no MDUs are the same, so service providers must use multiple technologies and inconsistent deployment models, increasing operational complexity and rollout costs.
The MDU market itself is evolving as residents adopt smart-home technologies, generating rising demand for smart apartments with built-in connected thermostats, keyless entryways and doors, and video doorbells. This evolution presents both new challenges and opportunities. In other words, service providers must consider innovative service-delivery strategies to compete and win.
In this Broadband World News and ADTRAN webinar, Kurt Raaflaub, Head of Strategic Solutions Marketing, will highlight emerging MDU broadband Internet trends and challenges. In addition, Kurt will outline the next-generation service creation and delivery platform, built on open standards, that allows service providers to connect millions of underserved MDUs, enables creation of user-driven services, and reduces operational complexity and costs.
Plus, special guest, Alice Lawson, Broadband and Cable Program Manager for the City of Seattle, will discuss Seattle's B4B-Build For Broadband initiative that addresses best practices in planning for MDU telecommunication infrastructure.