VeEx Integrates Speedtest Into Products for Ultra-Broadband SLA Evidence
FREMONT, Calif. -- VeEX today unveiled field portable test solutions capable of performing throughput testing up to 10 Gbit/s due to integration with Speedtest by Ookla. Available on CX350s-D3.1, and CX380s-D3.1 software for the TX300s platform, the Speedtest Powered throughput testing allows broadband service providers to reliably test their services on 1GE, 10GE, and DOCSIS 3.1 interfaces.
Speedtest by Ookla measures Internet connection speed and network efficiency by both service providers and their customers. Speedtest integration into VeEX's test solutions leverages the hardware and software resources a test tool can provide for reliable and repeatable results, at full line rate. This is key to service providers, since they need to provide undeniable proof to customers that their broadband service meets service level agreements (SLAs).
"High-speed broadband subscribers are sometimes frustrated and may file unnecessary complaints as they try using regular computers to check their Internet speeds at or above 1 Gbit/s. Service providers face the challenge of proving their service is indeed being delivered as promised and that PCs are not enough to validate high-speed broadband services anymore," said Ricardo Torres, director of Product Marketing, Ethernet Solutions at VeEX, in the press release.
Using fixed wireless, a merged Sprint/T-Mobile could reach about 85% of those the FCC defines as unserved and underserved rural customers, Sprint Chief Technology Officer John Saw told attendees at the Wells Fargo 5G Forum in New York on Thursday.
To bridge metro areas' digital divides, some cities are mandating coverage areas for operators – but providers have an array of technologies from which to choose.
ADTRAN is now an Open Networking Foundation supply chain partner and strategic advisory board member, placing the vendor at the forefront of ONF's development of a new reference design process for future networks.
MobiTV will launch MobiTV Connect in July, a multi-tenant managed streaming service that already boasts delivery rights from more than 210 major networks and 35 service provider customers, says MobiTV CEO Charlie Nooney.
Australian wholesaler nbn eliminates costly and disruptive trenching of homeowners' driveways by using copper to deliver last-mile connectivity from sidewalk-based Distribution Point Units (DPUs) to subscribers.
Wednesday, May 16, 2018
11:00 a.m. New York / 4:00 p.m. London
We will explore several fiber network environments, common vulnerabilities, and the business impact of failures. Fiber networks are typically a combination of owned and leased fiber. Learn how to reduce MTTR by up to 60% when an event occurs and how to detect degradation before it generates a service impact. Fiber monitoring of leased fiber helps ensure that the responsible party is dispatched for repair and SLAs can be managed. We will discuss both in service and out of service monitoring. Learn about the opportunities to improve business results in the following environments:
Hyperscale datacenters- the business need for near 100% uptime
5G small cell combined with leased fiber - ensuring the SLA for leased fiber
Long haul and Metro dark and lit fiber monitoring - reducing MTTR and preventing damage
FTTX construction and service activation in the access or MSO network - accelerating time to revenue
Security- preventing fiber tapping and data theft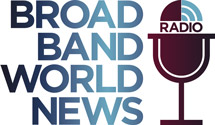 In this insightful Light Reading radio show, Kurt Raaflaub, Head of Strategic Solutions Marketing, will outline the key service provider challenges, deployment considerations, next-gen Gigabit technologies, and service models to win market share in the rapidly growing MDU market.
All resources
BT's Formula for F1 Success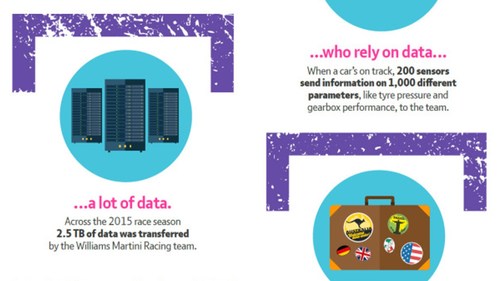 Infographics archive