VeEx Integrates Speedtest Into Products for Ultra-Broadband SLA Evidence
FREMONT, Calif. -- VeEX today unveiled field portable test solutions capable of performing throughput testing up to 10 Gbit/s due to integration with Speedtest by Ookla. Available on CX350s-D3.1, and CX380s-D3.1 software for the TX300s platform, the Speedtest Powered throughput testing allows broadband service providers to reliably test their services on 1GE, 10GE, and DOCSIS 3.1 interfaces.
Speedtest by Ookla measures Internet connection speed and network efficiency by both service providers and their customers. Speedtest integration into VeEX's test solutions leverages the hardware and software resources a test tool can provide for reliable and repeatable results, at full line rate. This is key to service providers, since they need to provide undeniable proof to customers that their broadband service meets service level agreements (SLAs).
"High-speed broadband subscribers are sometimes frustrated and may file unnecessary complaints as they try using regular computers to check their Internet speeds at or above 1 Gbit/s. Service providers face the challenge of proving their service is indeed being delivered as promised and that PCs are not enough to validate high-speed broadband services anymore," said Ricardo Torres, director of Product Marketing, Ethernet Solutions at VeEX, in the press release.
Liberty Latin America sees opportunity for broadband growth in Central America and Caribbean as the region recovers from last year's hurricanes.
John Saw, Sprint's chief technology officer, discusses the provider's extensive use of fiber to support its 5G initiatives, which will bring broadband to rural America and supporter Sprint's renewed focus on the enterprise.
With its first DOCSIS 3.1 rollouts now in the works, big European cableco aims to re-stoke its broadband growth engine with data speed hikes.
Calix has launched a line card for its AXOS E7-2 Intelligent Modular System that enables operators to more efficiently aggregate traffic from remote systems and helps to reduce capex and increase operational efficiencies.
UK operator aims to cover more than 5.5 million premises with Gfast by the end of 2020, down from an original commitment of 10 million.
Wednesday, August 29, 2018
12:00pm New York / 5:00pm London
Think about it: The access network touches every single one of your subscribers. Devices in the subscriber network are getting smarter because processing power has increased, and costs have come down. But how does the proliferation of intelligent devices at the edge affect your network? Your first thought is likely increased demand for bandwidth. True, but have you thought about how the increase in devices creates a need for a more secure network? Learn how you can simplify your network, reduce network elements and create a more secure network in the process.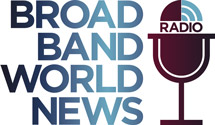 In this insightful Light Reading radio show, Kurt Raaflaub, Head of Strategic Solutions Marketing, will outline the key service provider challenges, deployment considerations, next-gen Gigabit technologies, and service models to win market share in the rapidly growing MDU market.
All resources
BT's Formula for F1 Success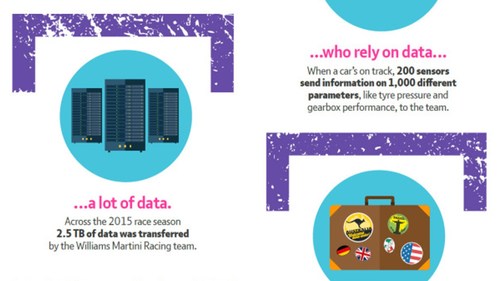 Infographics archive