VIAVI Launches Small Handheld Tester for Next-Gen Mobile & Cable Networks
SAN JOSE, Calif. -- VIAVI Solutions today launched the T-BERD/MTS 5882, packing critical features to enable fiber characterization, multi-protocol service activation, troubleshooting, and maintenance for next-generation mobile and cable networks into the industry's smallest form factor for this category of instrument.
Emerging network architectures require precise timing to synchronize distributed equipment, such as with the IEEE 1588v2 Precision Timing Protocol. This applies to mobile networks with distributed 5G radios interoperating with LTE macro cells, in cable networks where distributed Remote PHY devices (RPD) require synchronization for proper DOCSIS functionality, and in utility networks for the synchronization of distributed power transmission equipment. In all cases, ensuring equipment is properly synchronized is critical for high-quality network operation -- yet this is becoming more difficult to achieve due to growing complexity and convergence.
To help service providers and their contractors simplify testing of these complex technologies, the T-BERD/MTS 5882 portable solution covers a broad range of tests in an automated workflow. This lightweight, versatile tool significantly reduces time in the field for technicians of all skill levels across hybrid workforces.
The move to 5G, Remote PHY and other distributed technologies means operators must meet even more stringent synchronization targets to prevent service degradation. VIAVI collaborated with Tier-1 service providers and used its industry expertise to develop the T-BERD/MTS 5882 solution, which addresses these critical requirements. This instrument is optimized for fiber characterization, multi-protocol service activation, troubleshooting and maintenance across mobile, cable and power utility networks.
Key features include:
Built on the proven platform of the T-BERD/MTS 5800, making it the smallest instrument in its category in the industry
Support for emerging and legacy network protocols such as Ethernet, CPRI, eCPRI, OTN, and PDH
Built-in GNSS receiver
Enhanced diagnostics for microwave backhaul installation and maintenance
Extended battery life and fast battery recharge
Job Manager application that consolidates and automates testing and reporting, resulting in industry-leading job accuracy and timely completion in around 30 minutes.
"With this one solution, VIAVI is delivering on the promise of two major industry trends -- the evolution of networks to deliver gigabit speed to the end user and greater workforce efficiency through automation," said Kevin Oliver, vice president and general manager, Converged Instruments and Virtual Test at VIAVI Solutions. "The T-BERD/MTS 5882 supports the more advanced requirements of 5G and Remote PHY, enabling technicians and contractors of all skill levels to complete their work quickly and accurately."
Using fixed wireless, a merged Sprint/T-Mobile could reach about 85% of those the FCC defines as unserved and underserved rural customers, Sprint Chief Technology Officer John Saw told attendees at the Wells Fargo 5G Forum in New York on Thursday.
To bridge metro areas' digital divides, some cities are mandating coverage areas for operators – but providers have an array of technologies from which to choose.
ADTRAN is now an Open Networking Foundation supply chain partner and strategic advisory board member, placing the vendor at the forefront of ONF's development of a new reference design process for future networks.
MobiTV will launch MobiTV Connect in July, a multi-tenant managed streaming service that already boasts delivery rights from more than 210 major networks and 35 service provider customers, says MobiTV CEO Charlie Nooney.
Australian wholesaler nbn eliminates costly and disruptive trenching of homeowners' driveways by using copper to deliver last-mile connectivity from sidewalk-based Distribution Point Units (DPUs) to subscribers.
Wednesday, May 16, 2018
11:00 a.m. New York / 4:00 p.m. London
We will explore several fiber network environments, common vulnerabilities, and the business impact of failures. Fiber networks are typically a combination of owned and leased fiber. Learn how to reduce MTTR by up to 60% when an event occurs and how to detect degradation before it generates a service impact. Fiber monitoring of leased fiber helps ensure that the responsible party is dispatched for repair and SLAs can be managed. We will discuss both in service and out of service monitoring. Learn about the opportunities to improve business results in the following environments:
Hyperscale datacenters- the business need for near 100% uptime
5G small cell combined with leased fiber - ensuring the SLA for leased fiber
Long haul and Metro dark and lit fiber monitoring - reducing MTTR and preventing damage
FTTX construction and service activation in the access or MSO network - accelerating time to revenue
Security- preventing fiber tapping and data theft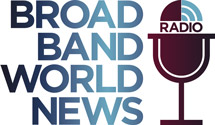 In this insightful Light Reading radio show, Kurt Raaflaub, Head of Strategic Solutions Marketing, will outline the key service provider challenges, deployment considerations, next-gen Gigabit technologies, and service models to win market share in the rapidly growing MDU market.
All resources
BT's Formula for F1 Success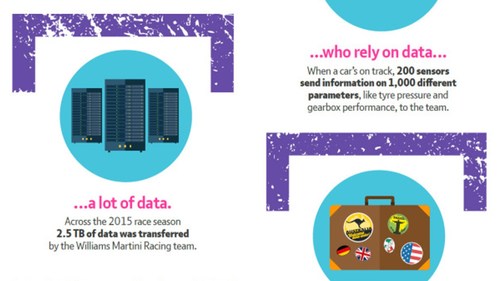 Infographics archive