Former Nextlink CEO Named Next Fiber Broadband Association Top Exec
Washington, D.C. -- The Fiber Broadband Association today announced its board of directors has appointed Lisa Youngers to become the association's executive director effective July 9, 2018.
Youngers, who brings two decades of communications industry experience to the all-fiber-optic broadband trade association, was most recently CEO of Nextlink Wireless. This broad industry experience is vital, as fiber deployments move beyond homes and businesses to become the critical fabric of fiber densification network initiatives for wireless infrastructure investment, including 5G.
"Lisa is a dynamic leader and telecommunications advocacy professional," said Scott Jackson, chairman of Fiber Industry Association's board. "This is an exciting and challenging time for our members, the association and the industry, as fiber is pushed deeper and deeper into the network, bringing blazing fast and reliable speeds to homes, businesses and next-generation wireless networks. We're extremely fortunate to have found a leader with Lisa's deep understanding of all aspects of the business as well as the public policies that govern it, which will be critical as we navigate and lead in this ever-changing environment."
Added Youngers: "Every day, Fiber Broadband Association's members work hard to deliver the best connectivity to businesses and communities across the country and the globe, a goal on which I have based my career. I look forward to helping the association work towards a faster, more efficient, better-connected world."
Prior to leading Nextlink, Youngers was vice president and assistant general counsel of Federal Advocacy and Strategy at XO Communications. She succeeds president and CEO Heather Burnett Gold, who is retiring.
Fiber Broadband Association
Nextlink Wireless Inc.
XO Communications Inc.
Vendor expands focus into MSOs and utilities, increases fiber sales and extends efforts in global territories, as part of initiative to decrease reliance on CSPs.
Some operators expand existing D3.1 infrastructure, while others discover fiber-only is too slow and expensive to meet subscribers' needs quickly enough to keep them happy.
Piracy and account sharing are taking a sizable bite from operators' content revenue, with incumbents and OTT startups feeling the financial hurt.
The FCC drafts changes to accelerate its satellite review process about a week after Amazon's Project Kuiper files an application with the agency in the fast-moving space broadband race.
Federal agency suggests that mandating competition and infrastructure sharing will discourage MDU buildouts and perpetuate the digital divide.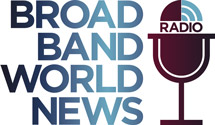 In this insightful Light Reading radio show, Kurt Raaflaub, Head of Strategic Solutions Marketing, will outline the key service provider challenges, deployment considerations, next-gen Gigabit technologies, and service models to win market share in the rapidly growing MDU market.
All resources
Tuesday, May 21, 2019
11:00 a.m. New York / 4:00 p.m London
The MDU market continues to face fierce competition among service providers due to tech-savvy residents (i.e., millennials), demand from building owners and management companies, plus the favorable economics of bulk contracts. However, no MDUs are the same, so service providers must use multiple technologies and inconsistent deployment models, increasing operational complexity and rollout costs.
The MDU market itself is evolving as residents adopt smart-home technologies, generating rising demand for smart apartments with built-in connected thermostats, keyless entryways and doors, and video doorbells. This evolution presents both new challenges and opportunities. In other words, service providers must consider innovative service-delivery strategies to compete and win.
In this Broadband World News and ADTRAN webinar, Kurt Raaflaub, Head of Strategic Solutions Marketing, will highlight emerging MDU broadband Internet trends and challenges. In addition, Kurt will outline the next-generation service creation and delivery platform, built on open standards, that allows service providers to connect millions of underserved MDUs, enables creation of user-driven services, and reduces operational complexity and costs.
Plus, special guest, Alice Lawson, Broadband and Cable Program Manager for the City of Seattle, will discuss Seattle's B4B-Build For Broadband initiative that addresses best practices in planning for MDU telecommunication infrastructure.