Italy's Fastweb Deploys 300-Gig Backbone Network With Coriant
Munich -- Coriant, a global supplier of open, disruptive and hyperscale networking solutions for service providers and web-scale Internet operators, and Fastweb, one of the major Italian telecommunications operators, today announced that Fastweb has deployed a protected 300 Gbps connection spanning more than 950 kilometers on its long haul backbone network using Coriant CloudWave Optics technology.
The 300 Gbps connectivity service connects Fastweb PoPs between Rome and Milan via Turin (more than 950 km) as the primary path and via Florence-Bologna (more than 800 km) as the protected path. The long distance service has been implemented without special amplifiers, tuning or changes in field hardware. Thanks to the solutions provided by Coriant, Fastweb is now able to boost the high-capacity connection of the two paths of its infrastructure up to 300 Gbps. This technology upgrade represents for Fastweb a milestone in the evolution of its network because of the extraordinary performances and the improving of optical efficiency achieved. Fastweb is able to offer ultra-high speed capacity to manage the increasing growth of data traffic to all its customers, families, enterprises and other telecommunication operators.
The long-haul backbone network of Fastweb was built in 2010 and already equipped with the Coriant hiT 7300 Multi Haul Transport Platform implementing 100 Gbps Coherent Technology regeneration-free connections in order to manage increasing data traffic. The further deployment with Coriant CloudWave Optics has helped Fastweb to upgrade its network to the latest generation of state-of-the art technology. Coriant CloudWave Optics boosts the capabilities of the installed network, enabling Fastweb to maximize its initial investments and meet the challenges that new cloud and hyperscale connectivity services pose.
Coriant
Fastweb SpA (Milan: FWB)
Kirsten Rundberget, open strategy lead at Fujitsu Network, discusses the industry's advances — and challenges — in the complex yet beneficial area of open technologies, and why service providers should get involved, even if they don't yet plan to deploy.
Cable operators must know their enterprise strategy and play to their strengths by aiming for specific customer types or by thoroughly covering vertical industries.
Nokia's long-time head of fixed networking gear has been given a new role at the vendor, but his replacement hasn't been named.
South Korean operator says it can offer Gigabit broadband services over twisted copper pairs in multi-dwelling units using HFR boxes that house Sckipio's 212MHz Gfast technology.
By thinking green, vendors can help save the environment and reduce operators' energy bills – perhaps by a lot.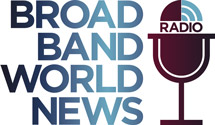 Tune in to Broadband World News Radio on Thursday, November 1 at 8 a.m. PT, 11 a.m. ET, 3 p.m. UK as Ronan Kelly, CTO, EMEA & APAC Regions at ADTRAN, explores the five pillars of network integrity -- a topic he discussed during his recent Broadband World Forum keynote. Register now!
All resources
Thursday, September 27, 2018
2:00 pm ET / 11:00 am PT
Fast, reliable broadband is essential to how we live, work and play today – and the upcoming arrival of 5G will only further increase demand and reliance on fiber infrastructure. Already viewed by consumers as intolerable, delays, outages or the regular maintenance difficulties associated with operating a network will become further exacerbated when residential subscribers further rely on connected devices for day-to-day life. Just as providers deploy network automation tools to reduce operational issues, they must take similar care to manage consumer expectations when they roll out fiber or new services. This webinar features leaders who will discuss how to manage marketing and consumer expectations at every stage of the network lifecycle. Marketing professionals, c-level executives and policymakers interested in drumming up fiber envy should attend.
BT's Formula for F1 Success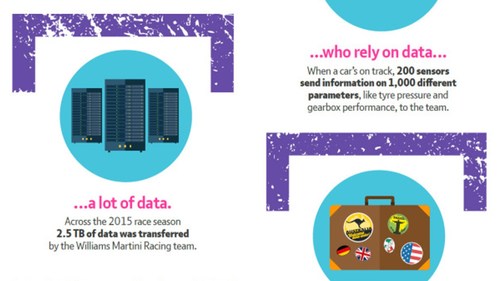 Infographics archive