3Qs in the C-Suite: Swisscom CIO/CTO Heinz Herren
In April, Swisscom launched a new IP core network, deploying a new architecture for a transport network that will run separately from the provider's services and products. The goal is to reduce complexity in order to attain higher availability, improve efficiency and reduce costs. Separating the transport network also empowers Swisscom to make adjustments faster and independently of other business units.
As both chief technology and chief information officer of Swisscom, Heinz Herren played a key role in selecting and working with partner Huawei on the design and deployment. Broadband World News Editor Alison Diana recently interviewed Herren about the deployment and life wearing two technology-leadership hats at a valued at $23.9 billion, ranked 561 on the Forbes 2000.
Herren is also the first executive to be profiled in our debut C-suite feature, which will include Q&As with leaders on topics related to cable, telecom, regulatory issues and other subjects covered in BBWN. Click on the first image for this short slideshow.

Page 1 / 4 Next >
Through a partnership with Additiv, the service provider delivers an OTT-like cloud-based offering that allows financial institutions to gain digital transformation without ripping and replacing mainframe legacy systems.
Rural customers pay up to 40% higher utility bills than their more urban peers. Broadband providers can push smart home solutions as a way to offset electricity costs.
Chinese telcos won't buy enough NG-PON2 to drive down volume costs. But does that matter, considering the role the next-gen optical technology's going to play in 5G and service provider infrastructure?
ADTRAN saw most sales grow and costs drop this quarter compared to the first three months of 2018, and that's not the only good news CEO and President Tom Stanton shared with analysts today.
New study sponsored by Internet Innovation Alliance finds almost no difference in how people prefer to connect to Internet – via wireless or wireline.
Wednesday, May 16, 2018
11:00 a.m. New York / 4:00 p.m. London
We will explore several fiber network environments, common vulnerabilities, and the business impact of failures. Fiber networks are typically a combination of owned and leased fiber. Learn how to reduce MTTR by up to 60% when an event occurs and how to detect degradation before it generates a service impact. Fiber monitoring of leased fiber helps ensure that the responsible party is dispatched for repair and SLAs can be managed. We will discuss both in service and out of service monitoring. Learn about the opportunities to improve business results in the following environments:
Hyperscale datacenters- the business need for near 100% uptime
5G small cell combined with leased fiber - ensuring the SLA for leased fiber
Long haul and Metro dark and lit fiber monitoring - reducing MTTR and preventing damage
FTTX construction and service activation in the access or MSO network - accelerating time to revenue
Security- preventing fiber tapping and data theft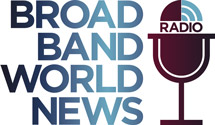 In this insightful Light Reading radio show, Kurt Raaflaub, Head of Strategic Solutions Marketing, will outline the key service provider challenges, deployment considerations, next-gen Gigabit technologies, and service models to win market share in the rapidly growing MDU market.
All resources
BT's Formula for F1 Success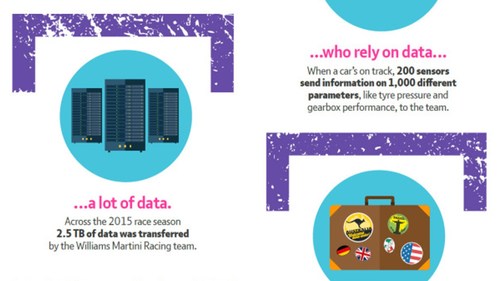 Infographics archive