FCC Approves $100M Telehealth Pilot Program
Washington, D.C. -- On Thursday, August 2, the Federal Communications Commission unanimously approved a proposal to establish a new $100 million "Connected Care Pilot Program" to support telehealth for low-income Americans, especially those living in rural areas and veterans.
Commissioner Brendan Carr has been leading the FCC's efforts in this proceeding and announced the initiative earlier this month in an op-ed with Senator Roger Wicker.
"I am glad my colleagues on the Commission voted to approve my proposal to begin establishing the Connected Care Pilot Program," said Carr. "The FCC has long supported broadband deployments to brick-and-mortar healthcare facilities, but advancements in technology mean we can now bring connected care everywhere. So we should explore how the FCC can support this new trend in telehealth, which can lower costs and improve health outcomes.
"Low-income Americans, particularly in rural areas, face obstacles to healthcare, and I'm glad the FCC is doing its part to help bridge this doctor divide," Carr continued. "I look forward to working with doctors, providers, federal agencies, members of Congress and all stakeholders as we work to get this program up and running."
STC, Comcast and NTT Communications are among the operators interested in using Cisco's Silicon One, part of the vendor's newly unveiled unified single silicon architecture for routers that is designed to slash testing costs and time.
New connected devices from generous relatives, plus endless hours of streaming choices, will cause holiday revelers to use up to 330 gigabytes per subscriber this holiday season, OpenVault predicts.
European cable operator partners with SAM Seamless Network to provide residential customers with software-based cybersecurity solution for all connected devices.
Many Tier 1 MSOs have yet to choose between EPON and GPON, and their natural ties to IEEE standard-based technologies plus EPON's accelerated future timeline, could make this an attractive standard for large cable ops, ADTRAN engineering exec Jess Beihoffer tells BBWN.
The federal watchdog agency recommends the FCC consider eliminating the old cost-accounting program since it's more prone to fraud than the alternative reimbursement method among small, rural providers that receive about $2.5 billion annually to deploy broadband.
All resources
Thursday, October 17, 2019
12 p.m. New York/ 5:00 p.m. London
The ongoing debate around GPON vs EPON can get as heated as discussions around politics and religion, but both technologies offer some advantages over the other depending on the needs your network is servicing.
In this webinar, we will focus on the facts around the GPON vs EPON debate and how that technological decision is almost always made based on factors outside the technology itself.
Key topics include:
GPON vs EPON Technologies Overview
GPON vs EPON Rates & Reach
ITU vs IEEE – Where's the difference?
Future Growth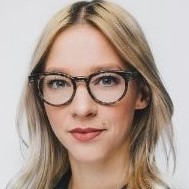 As the Senior Digital Experience Strategist at Canadian operator Rogers Communications, Lindsey Omelon build on her years of marketing experience to approach her strategy with a hybrid ...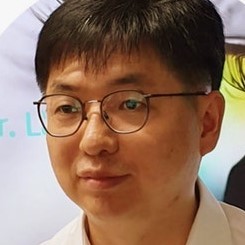 There's certainly no shortage of hype around the use of AI in the telecoms sector, but fewer instances of real-world deployments. South Korean national operator KT is one of those ...