Brazil's Copel Telecom Scales Up Fiber Optic Network With Coriant
MUNICH -- Coriant, a global supplier of open, hyperscale networking solutions for service providers and web-scale Internet operators, today announced Brazilian service provider Copel Telecom has deployed 200 Gbit/s optical transmission technology to scale its fiber optic backbone network in the State of Paraná.
Powered by Coriant CloudWave Optics, the ultra-high speed solution enables Copel Telecom to cost-efficiently meet the growing bandwidth demands of its end-user customers while enhancing the high-quality, low latency performance of end-to-end service connectivity.
The Copel Telecom fiber optic network provides the resilient foundation for an expanding subscriber base of residential high-speed Internet services covering more than 81 cities as well as carrier-class corporate services offered in all 399 municipalities in Paraná. Built on the Coriant hiT 7300 Multi-Haul Transport Platform, the world-class DWDM infrastructure supports superior 100 Gbit/s-plus performance even in the most challenging fiber conditions. With the recent introduction of Coriant CloudWave Optics technology, Copel Telecom has increased line-side transmission speeds on its hiT 7300-based long haul backbone network to 200 Gbit/s per wavelength. In addition to increasing reach and spectral efficiency, the programmable interface solution enables Copel Telecom to reduce power, footprint and cost as the network scales.
"We continue to differentiate our services by helping customers take advantage of the digital revolution with fast, stable, and affordable connections," said Adir Hannouche, Copel Telecom CEO. "Our long-standing technology collaboration with Coriant has enabled us to keep pace with the capacity demands of end-user applications, and we are proud to announce that our network today is one of the first in Brazil to support 200G transmission."
The solution for Copel Telecom includes enhancements to the Coriant Transcend Chorus transport network management system, which supports simplified end-to-end service provisioning and advanced network control through software-defined programmability and automation.
"The tremendous success that Copel Telecom has demonstrated with its residential GPON deployments has been one of the main drivers for increased capacity demand in the backbone network," said Lucas Vanagas, managing director for South America at Coriant. "We are pleased to extend our relationship with Copel Telecom by providing the technology innovation, network design and professional services support that allows them to deliver an ultra-fast, always-on internet experience while reducing operations costs."
Ex-pat Alison Diana finds some Brits focused on improving the country's pretty abysmal service since it's something they can control — unlike Brexit, Theresa May's future, Parliamentary games or anything else to do with the relationship between the EU and UK.
While Tier 1 carriers make up the vast majority of those deploying fiber to North American homes, other provider types are making their mark, RVA's study for Fiber Broadband Association finds. Tier One ILECs primary providers for fiber deployment surge to North American homes, but
Imagining a day in the life of Ajit Pai, a day when two years of service provider speed test data is finally released in the middle of a 762-page report.
Many traditional telco vendors are incorporating WiFi 6 in their products – and that's good news for service providers targeting residential customers, smart cities and other markets.
Thanks to a new strategy and partnerships, one of Brazil's top service providers is ready to meet the country's anticipated surge in demand for fixed and mobile broadband connectivity.
Wednesday, December 12, 2018
12 p.m. New York / 5 p.m. London
Alexa, What's This New Opportunity for Service Providers? (archive available soon)
Consumers are buying millions of IoT devices, from smart thermostats and security systems to intelligent entertainment setups and furniture. Yet many of these devices remain isolated because home users are uncomfortable connecting them to each other – or even their WiFi. After all, their WiFi network was probably designed only to handle a few laptops, a gaming system and a couple of smartphones. Now, demand on the network is surging and even though you're delivering 100 Mbps to 1 Gbps, that doesn't necessarily mean the broadband power is in the right place or reaches every corner of a home.
Even if WiFi coverage is sufficient, typing is not on trend. Voice is far more natural, easier and faster. Using a TV keyboard is archaic when more and more households have access to cloud-based voice services, like Amazon Alexa. This webinar will explore how service providers can create a comfortable, truly smart home for consumers – simultaneously driving up margin and loyalty.
All resources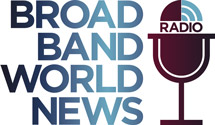 Tune in to Broadband World News Radio on Thursday, November 1 at 8 a.m. PT, 11 a.m. ET, 3 p.m. UK as Ronan Kelly, CTO, EMEA & APAC Regions at ADTRAN, explores the five pillars of network integrity -- a topic he discussed during his recent Broadband World Forum keynote. Register now!
BT's Formula for F1 Success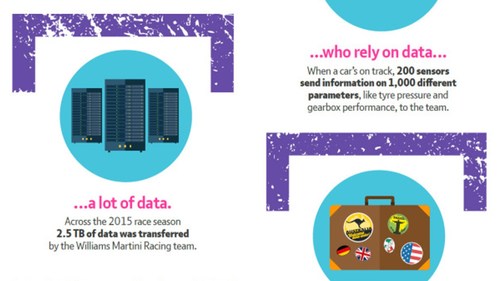 Infographics archive