Apathetic City of London Landlords Threaten FTTP
Openreach is prepped to deploy fiber-to-the-premises to City of London businesses -- but only if landlords in the so-called "Square Mile" (London's financial district) give the wholesale provider permission, something an alarming number apparently have not yet done.
In fact, this inactivity caused Catherine McGuinness, chairman of policy and resources at the City of London, to send these apathetic property owners a letter outlining the results if they don't act soon, reported City A.M.
In part, the letter said:
The lack of engagement is a highly frustrating matter for Openreach, having undertook to prioritise the City to make the necessary investment to deliver a wholesale network, but also for the City Corporation given our longstanding advocacy around improving connectivity. Without sufficient take up there is a real danger that this opportunity could fall away with Openreach having to concentrate their efforts elsewhere in the UK, given their national roll out plans of FTTP and the delivery targets put in place by government.
The lack of engagement with Openreach, BT's quasi-autonomous fixed access networks unit, could come back to haunt landlords as it seems blindingly obvious that offices and other properties in one of the world's foremost financial centers would attract more interest and higher rents if fiber is running directly into the building.
Related posts:
— Alison Diana, Editor, Broadband World News. Follow us on Twitter or @alisoncdiana.
Liberty Latin America sees opportunity for broadband growth in Central America and Caribbean as the region recovers from last year's hurricanes.
John Saw, Sprint's chief technology officer, discusses the provider's extensive use of fiber to support its 5G initiatives, which will bring broadband to rural America and supporter Sprint's renewed focus on the enterprise.
With its first DOCSIS 3.1 rollouts now in the works, big European cableco aims to re-stoke its broadband growth engine with data speed hikes.
Calix has launched a line card for its AXOS E7-2 Intelligent Modular System that enables operators to more efficiently aggregate traffic from remote systems and helps to reduce capex and increase operational efficiencies.
UK operator aims to cover more than 5.5 million premises with Gfast by the end of 2020, down from an original commitment of 10 million.
Wednesday, August 29, 2018
12:00pm New York / 5:00pm London
Think about it: The access network touches every single one of your subscribers. Devices in the subscriber network are getting smarter because processing power has increased, and costs have come down. But how does the proliferation of intelligent devices at the edge affect your network? Your first thought is likely increased demand for bandwidth. True, but have you thought about how the increase in devices creates a need for a more secure network? Learn how you can simplify your network, reduce network elements and create a more secure network in the process.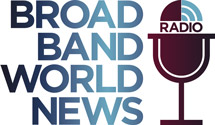 In this insightful Light Reading radio show, Kurt Raaflaub, Head of Strategic Solutions Marketing, will outline the key service provider challenges, deployment considerations, next-gen Gigabit technologies, and service models to win market share in the rapidly growing MDU market.
All resources
BT's Formula for F1 Success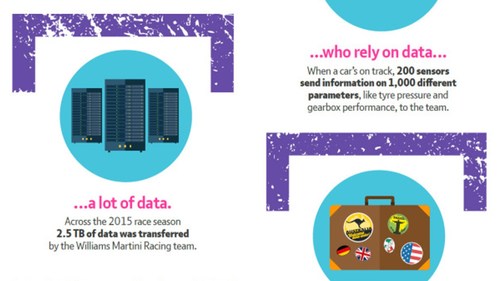 Infographics archive