Apathetic City of London Landlords Threaten FTTP
Openreach is prepped to deploy fiber-to-the-premises to City of London businesses -- but only if landlords in the so-called "Square Mile" (London's financial district) give the wholesale provider permission, something an alarming number apparently have not yet done.
In fact, this inactivity caused Catherine McGuinness, chairman of policy and resources at the City of London, to send these apathetic property owners a letter outlining the results if they don't act soon, reported City A.M.
In part, the letter said:
The lack of engagement is a highly frustrating matter for Openreach, having undertook to prioritise the City to make the necessary investment to deliver a wholesale network, but also for the City Corporation given our longstanding advocacy around improving connectivity. Without sufficient take up there is a real danger that this opportunity could fall away with Openreach having to concentrate their efforts elsewhere in the UK, given their national roll out plans of FTTP and the delivery targets put in place by government.
The lack of engagement with Openreach, BT's quasi-autonomous fixed access networks unit, could come back to haunt landlords as it seems blindingly obvious that offices and other properties in one of the world's foremost financial centers would attract more interest and higher rents if fiber is running directly into the building.
Related posts:
— Alison Diana, Editor, Broadband World News. Follow us on Twitter or @alisoncdiana.
Democratic candidate Christine Hallquist, herself a former CEO of Vermont Electric Cooperative, believes the state's digital divide will end if she wins and mandates that all utilities pay to deploy fiber, then sell their wholesale services.
In a new report produced in tandem with SCTE/ISBE, Heavy Reading spells out what cable operators are doing with fiber now, what they plan to do with it in the future and which challenges are the biggest.
Nokia kicks off a busy October by announcing a fixed access network slicing solution, PON interoperability approach and antennas that make a sound business case for 4G fixed wireless residential service.
With the availability of SD-Access products that leverage Amendment 3 Gfast capabilities like 212 MHz spectrum, DTA support and ability to deliver symmetric gigabit speeds, operators can quickly sate the needs of gigabit-hungry customers.
Given their complexity and the number of high-speed demands placed on them, operators could use a "medical checkup for the network," writes Eddy Vergauwen, who leads global services marketing activities for Nokia's Fixed Networks.
Thursday, September 27, 2018
2:00 pm ET / 11:00 am PT
Fast, reliable broadband is essential to how we live, work and play today – and the upcoming arrival of 5G will only further increase demand and reliance on fiber infrastructure. Already viewed by consumers as intolerable, delays, outages or the regular maintenance difficulties associated with operating a network will become further exacerbated when residential subscribers further rely on connected devices for day-to-day life. Just as providers deploy network automation tools to reduce operational issues, they must take similar care to manage consumer expectations when they roll out fiber or new services. This webinar features leaders who will discuss how to manage marketing and consumer expectations at every stage of the network lifecycle. Marketing professionals, c-level executives and policymakers interested in drumming up fiber envy should attend.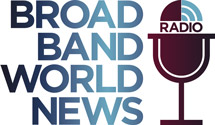 In this insightful Light Reading radio show, Kurt Raaflaub, Head of Strategic Solutions Marketing, will outline the key service provider challenges, deployment considerations, next-gen Gigabit technologies, and service models to win market share in the rapidly growing MDU market.
All resources
BT's Formula for F1 Success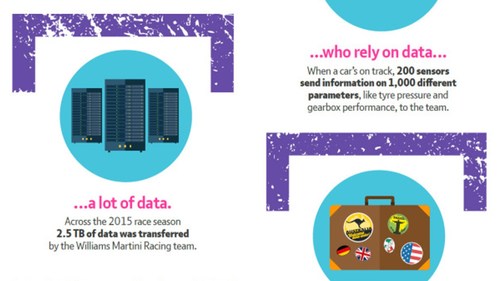 Infographics archive