Wireless Association Seeks FCC Investigation Into Verizon's Rural Claims
WASHINGTON, D.C. -- Echoing concerns raised by its members regarding overstated Verizon 4G LTE coverage as it relates to the Mobility Fund Phase II (MF-II) challenge process, the Rural Wireless Association (RWA) has filed a request asking the Federal Communications Commission to investigate the 4G LTE coverage claimed by Verizon and require re-filing of the companyís data to correct its overstated coverage.
Filings by a coalition of radio frequency engineers and Panhandle Telecommunications Systems, have expressed serious concerns regarding the inaccuracy of Verizonís stated 4G LTE coverage and the impact of such reported coverage on the MF-II challenge process and auction and the availability of support. Noting that Verizon's stated 4G LTE coverage in the Oklahoma Panhandle could be overstated by more than 50%, RWA's request echoes those concerns and urges Commission action.
"Commission review of Verizon's claimed coverage is critical," said RWA General Counsel Carri Bennet. "Our participating small rural carrier members estimate that it will cost them each $1 million dollars or more to complete the challenge process -- a figure that could be dramatically reduced and used for deployment of rural broadband services if Verizonís reported coverage was accurate."
Verizon Communications Inc. (NYSE: VZ)
Liberty Latin America sees opportunity for broadband growth in Central America and Caribbean as the region recovers from last year's hurricanes.
John Saw, Sprint's chief technology officer, discusses the provider's extensive use of fiber to support its 5G initiatives, which will bring broadband to rural America and supporter Sprint's renewed focus on the enterprise.
With its first DOCSIS 3.1 rollouts now in the works, big European cableco aims to re-stoke its broadband growth engine with data speed hikes.
Calix has launched a line card for its AXOS E7-2 Intelligent Modular System that enables operators to more efficiently aggregate traffic from remote systems and helps to reduce capex and increase operational efficiencies.
UK operator aims to cover more than 5.5 million premises with Gfast by the end of 2020, down from an original commitment of 10 million.
Think about it: The access network touches every single one of your subscribers. Devices in the subscriber network are getting smarter because processing power has increased, and costs have come down. But how does the proliferation of intelligent devices at the edge affect your network? Your first thought is likely increased demand for bandwidth. True, but have you thought about how the increase in devices creates a need for a more secure network? Learn how you can simplify your network, reduce network elements and create a more secure network in the process.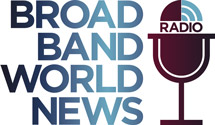 In this insightful Light Reading radio show, Kurt Raaflaub, Head of Strategic Solutions Marketing, will outline the key service provider challenges, deployment considerations, next-gen Gigabit technologies, and service models to win market share in the rapidly growing MDU market.
All resources
BT's Formula for F1 Success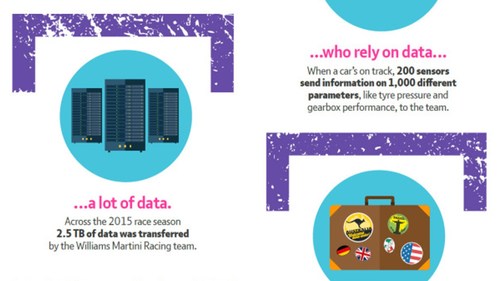 Infographics archive