Wireless Association Seeks FCC Investigation Into Verizon's Rural Claims
WASHINGTON, D.C. -- Echoing concerns raised by its members regarding overstated Verizon 4G LTE coverage as it relates to the Mobility Fund Phase II (MF-II) challenge process, the Rural Wireless Association (RWA) has filed a request asking the Federal Communications Commission to investigate the 4G LTE coverage claimed by Verizon and require re-filing of the company's data to correct its overstated coverage.
Filings by a coalition of radio frequency engineers and Panhandle Telecommunications Systems, have expressed serious concerns regarding the inaccuracy of Verizon's stated 4G LTE coverage and the impact of such reported coverage on the MF-II challenge process and auction and the availability of support. Noting that Verizon's stated 4G LTE coverage in the Oklahoma Panhandle could be overstated by more than 50%, RWA's request echoes those concerns and urges Commission action.
"Commission review of Verizon's claimed coverage is critical," said RWA General Counsel Carri Bennet. "Our participating small rural carrier members estimate that it will cost them each $1 million dollars or more to complete the challenge process -- a figure that could be dramatically reduced and used for deployment of rural broadband services if Verizon's reported coverage was accurate."
Verizon Communications Inc. (NYSE: VZ)
Whether they enter the wireless arena, focus on fiber for backhaul, form an IoT department or team up with mobile operators, fixed-access providers can play a big role in the next iteration of 5G IoT.
With its multi-year investment in next-generation PON beginning to show a return, Verizon's Intelligent Edge Network is now a reality, CEO Hans Vestberg told attendees of the Verizon 2019 Investor Meeting today.
Sales of cable broadband access infrastructure will rise to $2 billion in 2023, Dell'Oro predicts in a new broadband access network spending forecast.
It still doesn't go well with milk but with the profile update to 212MHz, Gfast service offerings are a lot more aligned with fiber-only connections, writes UNH-IOL's Lincoln Lavoie.
In just 12 months, there's been more than a 25% decrease in the digital divide population, according to the Federal Communications Commission. But is that really true?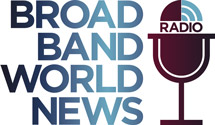 Tune in to Broadband World News Radio on February 14 at 11 a.m. ET / 8 a.m. PT / 4 p.m. UK when John Isch, Practice Director of the Network and Voice Center of Excellence at Orange Business Services, discusses use cases, ROI and misconceptions of software-defined wide-area networks, virtualization and cloud.
All resources
Wednesday, December 12, 2018
12 p.m. New York / 5 p.m. London
Consumers are buying millions of IoT devices, from smart thermostats and security systems to intelligent entertainment setups and furniture. Yet many of these devices remain isolated because home users are uncomfortable connecting them to each other – or even their WiFi. After all, their WiFi network was probably designed only to handle a few laptops, a gaming system and a couple of smartphones. Now, demand on the network is surging and even though you're delivering 100 Mbps to 1 Gbps, that doesn't necessarily mean the broadband power is in the right place or reaches every corner of a home.
Even if WiFi coverage is sufficient, typing is not on trend. Voice is far more natural, easier and faster. Using a TV keyboard is archaic when more and more households have access to cloud-based voice services, like Amazon Alexa. This webinar will explore how service providers can create a comfortable, truly smart home for consumers – simultaneously driving up margin and loyalty.
BT's Formula for F1 Success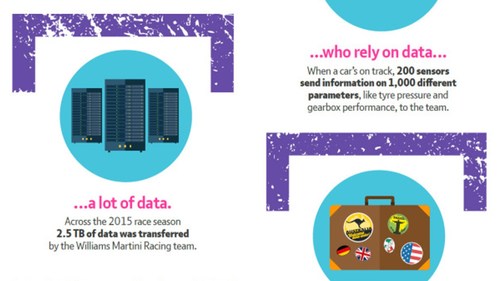 Infographics archive