Grupo Televisa Renews & Extends Intelsat's Satellite Contract
LUXEMBOURG -- Intelsat, provider of integrated satellite communications, today announced that Mexican multimedia company, Grupo Televisa, has extended its contract for Intelsat's satellite solutions, leveraging the powerful high-throughput (HTS) Kuband beams on Intelsat 35e for their European distribution needs.
As part of the new, multi-year agreement, Grupo Televisa will leverage Intelsat's global hybrid network to distribute its pay-TV programming to viewers throughout Europe via Intelsat 35e located at 325.5°East and the IntelsatOne terrestrial network. Intelsat will transport the signals from Televisa's master control in Mexico City via IntelsatOne's terrestrial network to the company's teleport in Fuchsstadt, Germany, for turnaround services of its content throughout Europe. Intelsat delivers a fully managed service offering for Televisa's European distribution, including monitoring the signal and providing immediate response to ensure efficient, reliable and high-quality content delivery at all times.
"In order to further expand Televisa's international business and meet our global transmission needs, we need an end-to-end solution that is quick to scale and can reliably distribute high quality, secure content to our viewers," said William Aguirre, director of satellite operations, Televisa. "Intelsat's world-class global network and managed media solutions have enabled us to expand into new markets, cost efficiently distribute high quality content to viewers across Europe."
Added Rob Cerbone, Intelsat vice president and general manager, Media: "As broadcasters and programmers adjust their business models and distribution platforms to meet their viewers' changing needs, it is critical to provide them with a managed solution that can quickly, simply and cost-effectively deliver their content anytime or anywhere they need it. We greatly appreciate our continued partnership with Grupo Televisa and the trust that they have placed in Intelsat's global network to meet their current distribution and future programming needs around the world."
As MSOs add networking equipment to support the growing number of node counts, rack space and power-cooling capacities at hub sites, DAA technologies such as Remote PHY become even more attractive, writes Viavi's Jim Walsh.
The Dutch telecom market boasts one of the most mature broadband sectors in the world, with fiber battling cable to be the leading network technology.
Just as some cable operators are entering the world of wireless services, a growing number of mobile carriers are heavily investing in fiber to support 5G, video and other data-intensive services.
In a first, Light Reading will tackle the big technology and business challenges facing the European cable industry at our Cable Next-Gen Europe conference in London on Nov. 6.
During prepared comments to a conservative group in Maine, Federal Communications Commission Chairman Ajit Pai outlined his concerns with several states' independent moves to reinstate the 2015 laws governing the Internet.
Thursday, September 27, 2018
2:00 pm ET / 11:00 am PT
Fast, reliable broadband is essential to how we live, work and play today – and the upcoming arrival of 5G will only further increase demand and reliance on fiber infrastructure. Already viewed by consumers as intolerable, delays, outages or the regular maintenance difficulties associated with operating a network will become further exacerbated when residential subscribers further rely on connected devices for day-to-day life. Just as providers deploy network automation tools to reduce operational issues, they must take similar care to manage consumer expectations when they roll out fiber or new services. This webinar features leaders who will discuss how to manage marketing and consumer expectations at every stage of the network lifecycle. Marketing professionals, c-level executives and policymakers interested in drumming up fiber envy should attend.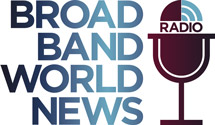 In this insightful Light Reading radio show, Kurt Raaflaub, Head of Strategic Solutions Marketing, will outline the key service provider challenges, deployment considerations, next-gen Gigabit technologies, and service models to win market share in the rapidly growing MDU market.
All resources
BT's Formula for F1 Success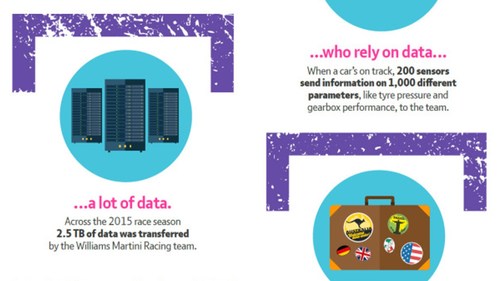 Infographics archive