Verimatrix Debuts Viewthority, PaaS OTT Content Distribution Solution
AMSTERDAM -- IBC 2018 -- Verimatrix, a specialist in securing and enhancing revenue for network-connected devices and services, on Monday unveiled Viewthority, a new content distribution platform that provides enhanced connectivity between content providers and video service operators. This innovative approach, delivered as a platform-as-a-service (PaaS), streamlines end-to-end workflows and automates video analytics reporting. The platform, built on top of Amazon Web Services (AWS), is designed to reduce the cost and complexity in the current content delivery processes, resulting in improved competitiveness and enabling new business models.
Content providers and video service operators share a need to streamline and secure the distribution of their video assets. While content providers wish to broaden and accelerate the monetization of assets, they need new tools to ensure content security, enforce distribution windows and downstream playback policies, and obtain usage reporting for analytics purposes. Video service operators, on the other hand, desire easier and faster access to compelling content, combined with a reduction in cost and distribution complexity from the point of origination to the viewers.
Viewthority centralizes the content and security workflows via a common cloud platform with a single point of integration where both parties gain significant distribution efficiencies. This results in reduced workflow processes and unprecedented access to real-time video data and analytics.
"Based on our experience and talking with the leaders in their field, it became obvious that efficiently connecting a centralized content library to a network of global video service operators would address many of the current challenges of distributing content. We decided to use AWS for its global infrastructure and the robust AWS networking and content delivery services, which were critical," said Tom Munro, Verimatrix CEO. "Using AWS, Viewthority creates a collaborative and transparent environment that opens up new markets, new viewers and new revenue streams."
Viewthority is an end-to-end connected content distribution platform built upon proven Verimatrix technologies that:
Quickly sets up video workflows and avoids duplicate workflows by using a common cloud platform based on the AWS secure cloud services platform, including a simple, reliable way to ingest live and on-demand video for processing and delivery via AWS Elemental Media Services
Centralizes management and control of content licensing terms, distribution windows, playback policies and business rules via a defined rights management interface which has been integrated with the Mediamorph Content Value Management Platform
Offers improved distribution efficiency by encrypting content just once with decryption keys and playback policies distributed separately and securely via Verimatrix RightsConnex (formerly Federated Rights Management) for final end-device play-out
Gives higher visibility into the process on a level via automated viewership reporting and QoE analytics using Verspective Analytics
Eliminates revenue leaks from premium content and provides anti-piracy protection through integration with a Verimatrix security envelope around the entire platform
Joint venture between OneWeb and Airbus opens facility that can make two satellites per day at one-fiftieth the cost of traditional factories that produce one satellite a year, boasts OneWeb Satellites.
Vendor expands focus into MSOs and utilities, increases fiber sales and extends efforts in global territories, as part of initiative to decrease reliance on CSPs.
Some operators expand existing D3.1 infrastructure, while others discover fiber-only is too slow and expensive to meet subscribers' needs quickly enough to keep them happy.
Piracy and account sharing are taking a sizable bite from operators' content revenue, with incumbents and OTT startups feeling the financial hurt.
The FCC drafts changes to accelerate its satellite review process about a week after Amazon's Project Kuiper files an application with the agency in the fast-moving space broadband race.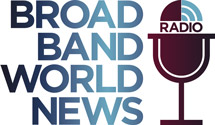 In this insightful Light Reading radio show, Kurt Raaflaub, Head of Strategic Solutions Marketing, will outline the key service provider challenges, deployment considerations, next-gen Gigabit technologies, and service models to win market share in the rapidly growing MDU market.
All resources
Tuesday, May 21, 2019
11:00 a.m. New York / 4:00 p.m London
The MDU market continues to face fierce competition among service providers due to tech-savvy residents (i.e., millennials), demand from building owners and management companies, plus the favorable economics of bulk contracts. However, no MDUs are the same, so service providers must use multiple technologies and inconsistent deployment models, increasing operational complexity and rollout costs.
The MDU market itself is evolving as residents adopt smart-home technologies, generating rising demand for smart apartments with built-in connected thermostats, keyless entryways and doors, and video doorbells. This evolution presents both new challenges and opportunities. In other words, service providers must consider innovative service-delivery strategies to compete and win.
In this Broadband World News and ADTRAN webinar, Kurt Raaflaub, Head of Strategic Solutions Marketing, will highlight emerging MDU broadband Internet trends and challenges. In addition, Kurt will outline the next-generation service creation and delivery platform, built on open standards, that allows service providers to connect millions of underserved MDUs, enables creation of user-driven services, and reduces operational complexity and costs.
Plus, special guest, Alice Lawson, Broadband and Cable Program Manager for the City of Seattle, will discuss Seattle's B4B-Build For Broadband initiative that addresses best practices in planning for MDU telecommunication infrastructure.