Verimatrix Debuts Viewthority, PaaS OTT Content Distribution Solution
AMSTERDAM -- IBC 2018 -- Verimatrix, a specialist in securing and enhancing revenue for network-connected devices and services, on Monday unveiled Viewthority, a new content distribution platform that provides enhanced connectivity between content providers and video service operators. This innovative approach, delivered as a platform-as-a-service (PaaS), streamlines end-to-end workflows and automates video analytics reporting. The platform, built on top of Amazon Web Services (AWS), is designed to reduce the cost and complexity in the current content delivery processes, resulting in improved competitiveness and enabling new business models.
Content providers and video service operators share a need to streamline and secure the distribution of their video assets. While content providers wish to broaden and accelerate the monetization of assets, they need new tools to ensure content security, enforce distribution windows and downstream playback policies, and obtain usage reporting for analytics purposes. Video service operators, on the other hand, desire easier and faster access to compelling content, combined with a reduction in cost and distribution complexity from the point of origination to the viewers.
Viewthority centralizes the content and security workflows via a common cloud platform with a single point of integration where both parties gain significant distribution efficiencies. This results in reduced workflow processes and unprecedented access to real-time video data and analytics.
"Based on our experience and talking with the leaders in their field, it became obvious that efficiently connecting a centralized content library to a network of global video service operators would address many of the current challenges of distributing content. We decided to use AWS for its global infrastructure and the robust AWS networking and content delivery services, which were critical," said Tom Munro, Verimatrix CEO. "Using AWS, Viewthority creates a collaborative and transparent environment that opens up new markets, new viewers and new revenue streams."
Viewthority is an end-to-end connected content distribution platform built upon proven Verimatrix technologies that:
Quickly sets up video workflows and avoids duplicate workflows by using a common cloud platform based on the AWS secure cloud services platform, including a simple, reliable way to ingest live and on-demand video for processing and delivery via AWS Elemental Media Services
Centralizes management and control of content licensing terms, distribution windows, playback policies and business rules via a defined rights management interface which has been integrated with the Mediamorph Content Value Management Platform
Offers improved distribution efficiency by encrypting content just once with decryption keys and playback policies distributed separately and securely via Verimatrix RightsConnex (formerly Federated Rights Management) for final end-device play-out
Gives higher visibility into the process on a level via automated viewership reporting and QoE analytics using Verspective Analytics
Eliminates revenue leaks from premium content and provides anti-piracy protection through integration with a Verimatrix security envelope around the entire platform
As MSOs add networking equipment to support the growing number of node counts, rack space and power-cooling capacities at hub sites, DAA technologies such as Remote PHY become even more attractive, writes Viavi's Jim Walsh.
The Dutch telecom market boasts one of the most mature broadband sectors in the world, with fiber battling cable to be the leading network technology.
Just as some cable operators are entering the world of wireless services, a growing number of mobile carriers are heavily investing in fiber to support 5G, video and other data-intensive services.
In a first, Light Reading will tackle the big technology and business challenges facing the European cable industry at our Cable Next-Gen Europe conference in London on Nov. 6.
During prepared comments to a conservative group in Maine, Federal Communications Commission Chairman Ajit Pai outlined his concerns with several states' independent moves to reinstate the 2015 laws governing the Internet.
Thursday, September 27, 2018
2:00 pm ET / 11:00 am PT
Fast, reliable broadband is essential to how we live, work and play today – and the upcoming arrival of 5G will only further increase demand and reliance on fiber infrastructure. Already viewed by consumers as intolerable, delays, outages or the regular maintenance difficulties associated with operating a network will become further exacerbated when residential subscribers further rely on connected devices for day-to-day life. Just as providers deploy network automation tools to reduce operational issues, they must take similar care to manage consumer expectations when they roll out fiber or new services. This webinar features leaders who will discuss how to manage marketing and consumer expectations at every stage of the network lifecycle. Marketing professionals, c-level executives and policymakers interested in drumming up fiber envy should attend.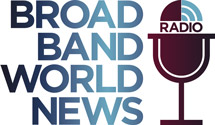 In this insightful Light Reading radio show, Kurt Raaflaub, Head of Strategic Solutions Marketing, will outline the key service provider challenges, deployment considerations, next-gen Gigabit technologies, and service models to win market share in the rapidly growing MDU market.
All resources
BT's Formula for F1 Success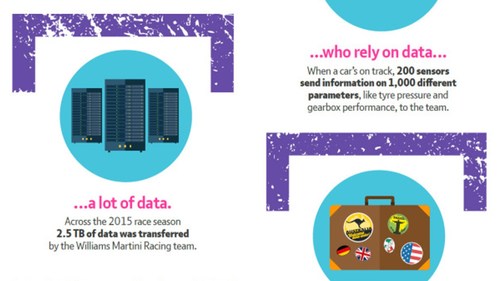 Infographics archive